Our Beneteau 43 was also called French Kiss.  Splash down and the Christening was 14th February, 2011.   No, the bottle of Champagne didn't break so we had to have a second go.  This is French Kiss arriving at the Gold Coast, Australia still in her wrapping.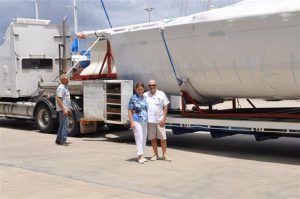 Although work commitments restricted long trips, we still enjoyed the local areas and the Great Barrier Reef at Lady Musgrave Island.
Many nights were spent dining in the cockpit.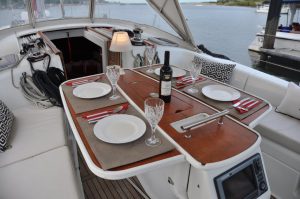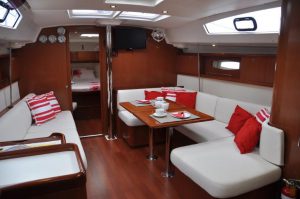 She was a beautiful yacht but we needed something to take us further to remote, exotic places.   A metal hull was preferred over fibreglass.   We had to sell.