Day 6: Tuesday, 11th June 2019. We passed Loch Linnhe, Corran Point to Fort William and entered the Caledonian Canals which had lock keepers and all gates hydraulically operated. Unlike the Crinan, they were much less stressful than the manual gates. We had 39 locks and 10 turn bridges to get through. Before approaching a turn bridge the lock keeper would phone ahead so the bridge keeper could stop the traffic and turn the bridge saving time for us and the traffic. They were all extremely friendly and helpful. I would recommend a holiday to anyone, to hire a motor boat and cruise through the Scottish Highland canals . It's simply gorgeous, green, lush and relaxing. Approx. cost GBP 200.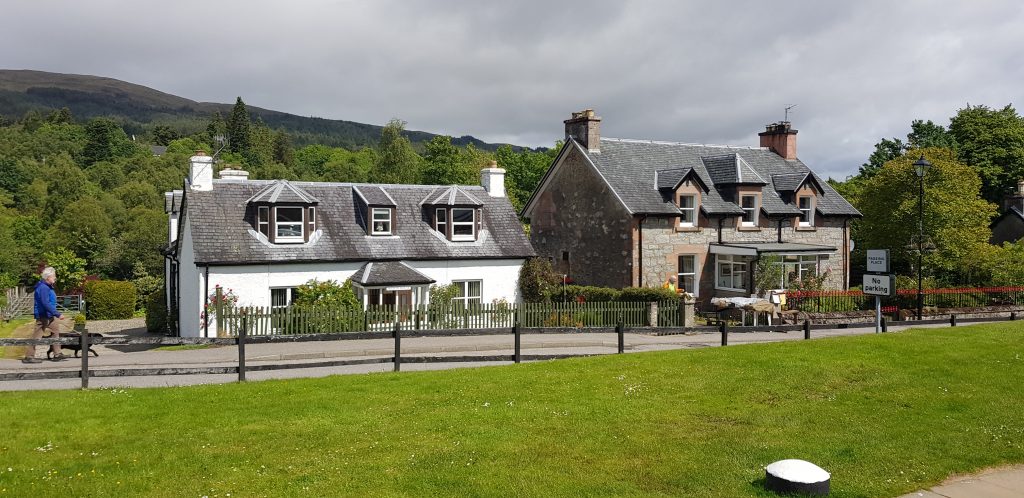 Neptune's Staircase near Fort Williams has a set of 8 locks, lifting vessels 20 metres within 400 metres of canal. It takes approx. an hour and a half to pass through the system of locks. The gates weigh 22 tons and require a team of at least 3 lock keepers to operate the staircase. They try to move vessels as efficiently as possible by allowing a dropping vessel to pass a rising vessel on the same emptying or filling cycle. James worked the helm, Carrie worked the lines on board and Philip and I worked and walked the lines as we moved through the locks.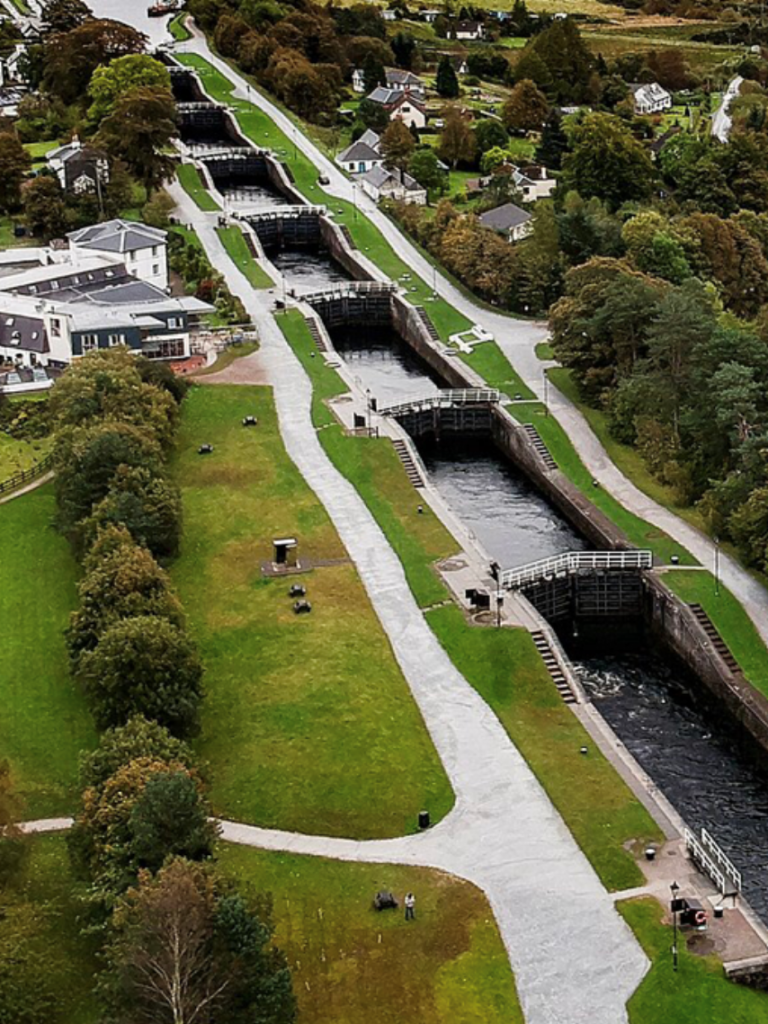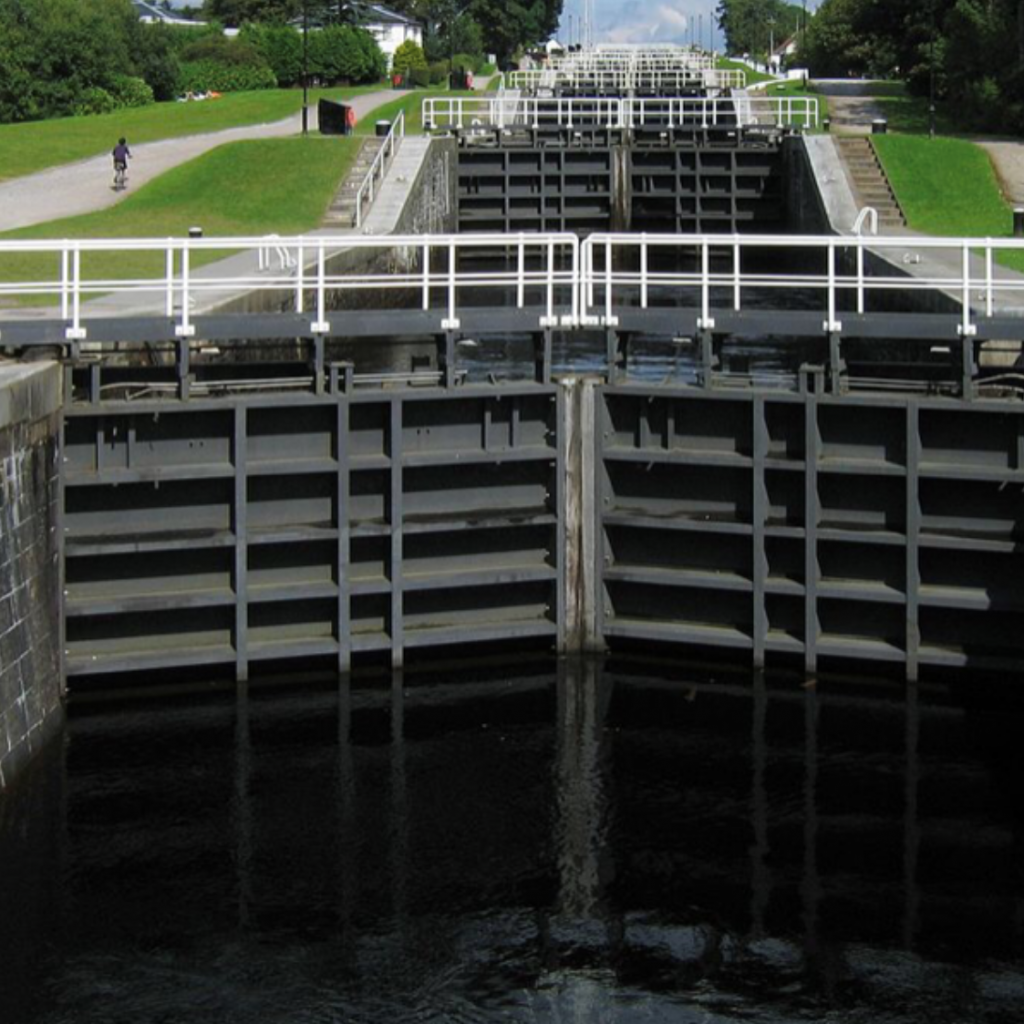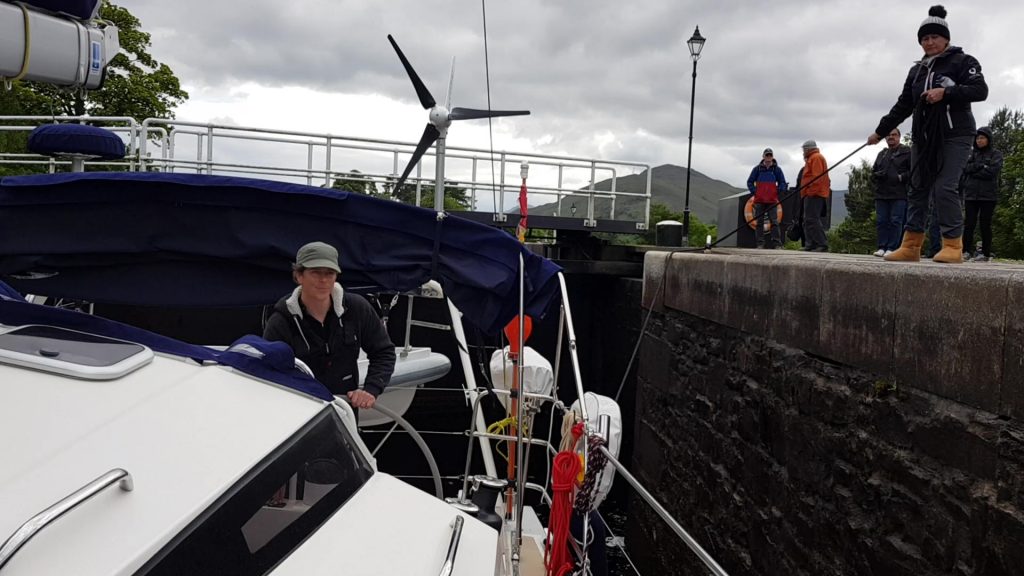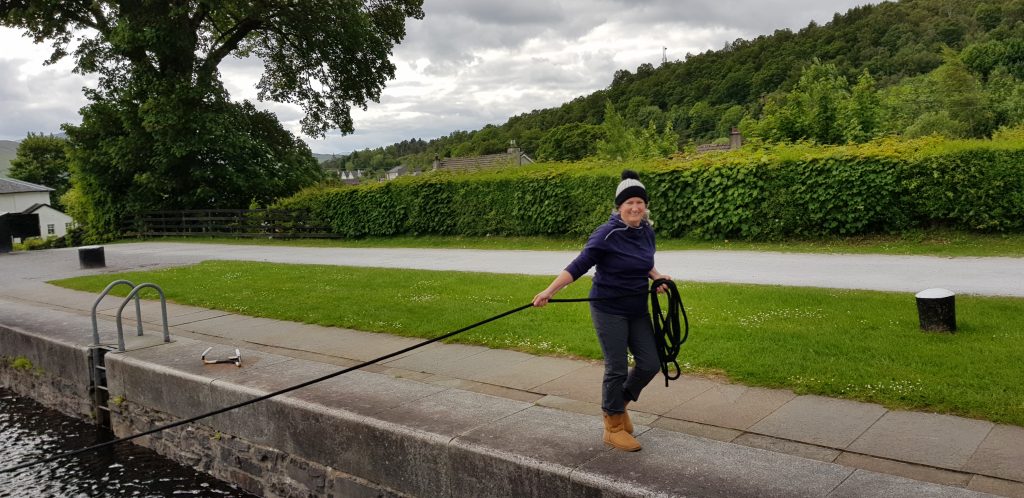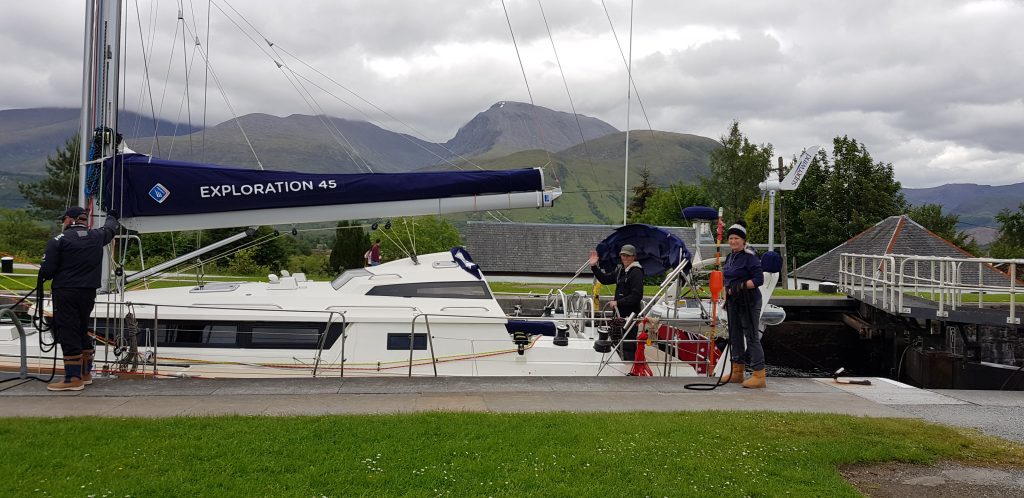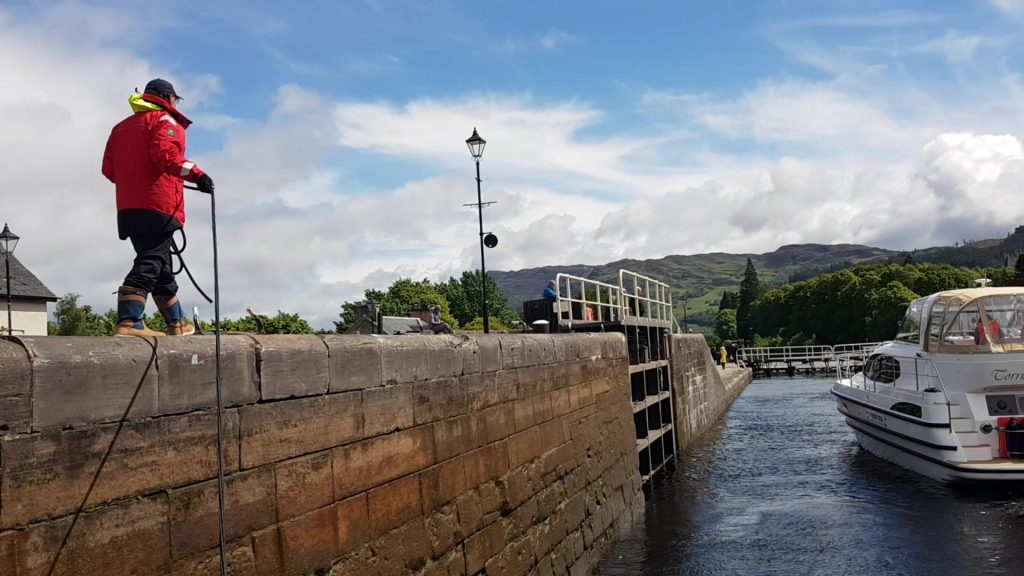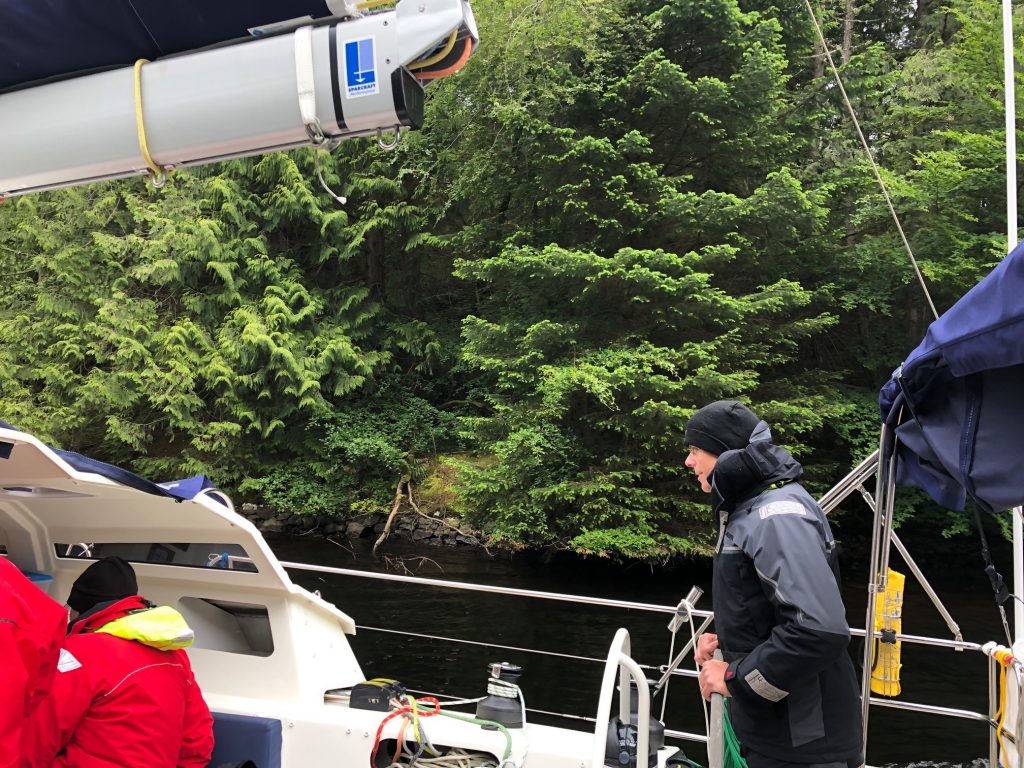 An overnight stay in Loch Lochy gave way to larger vessels needing to pass in the opposite direction. Amazing the size of vessels and time saved coming through the Scottish Highlands instead of sailing around the northern coastline. Another 9am to 5pm day, working hours of the lock keepers. We tied up to Gairlochy Pontoon. Population of Gairlochy about 100.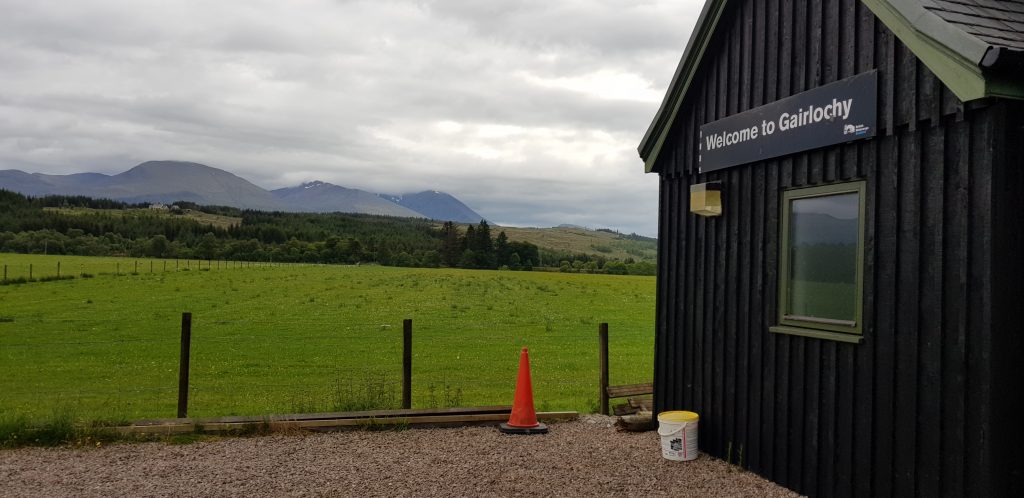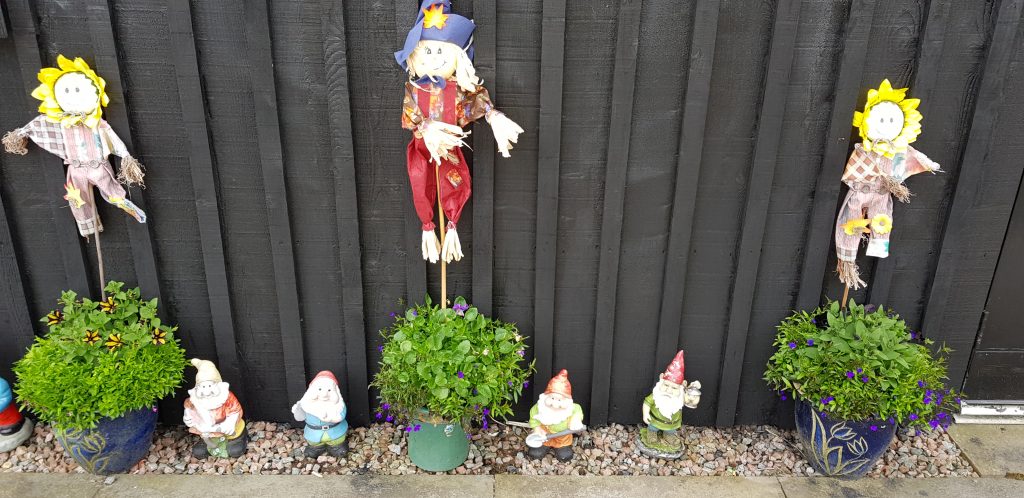 Between the locks and canals were lochs or lakes as we would call them. Famous ones like Loch Ness, Loche Linnhe and The Firth of Lorne.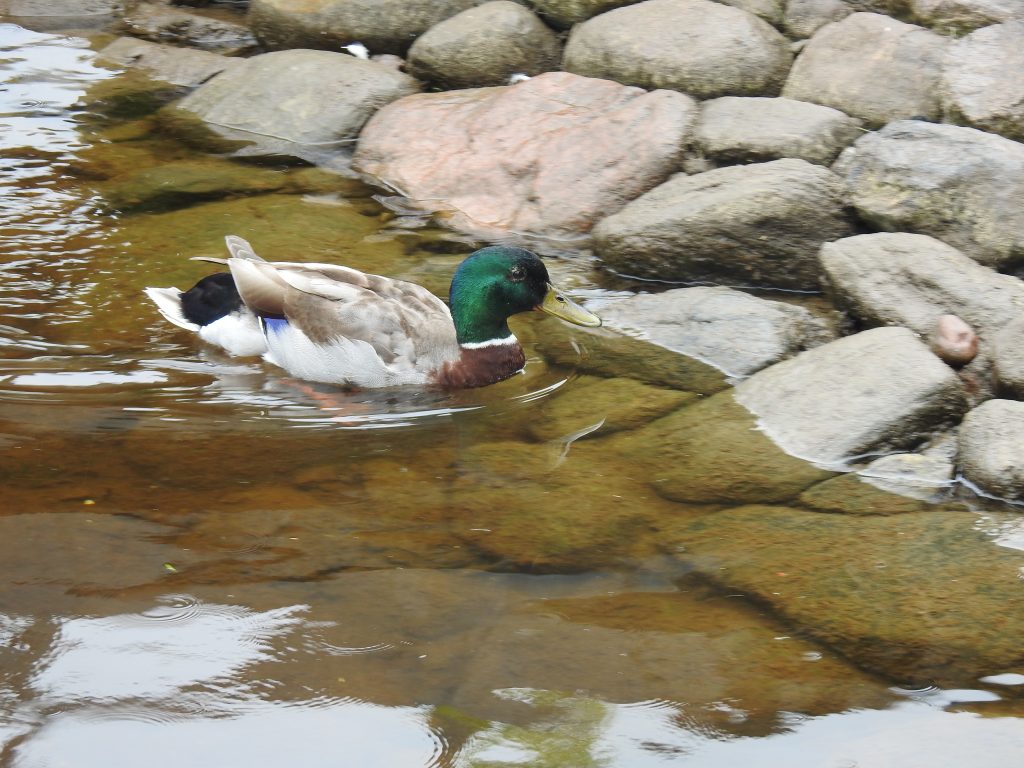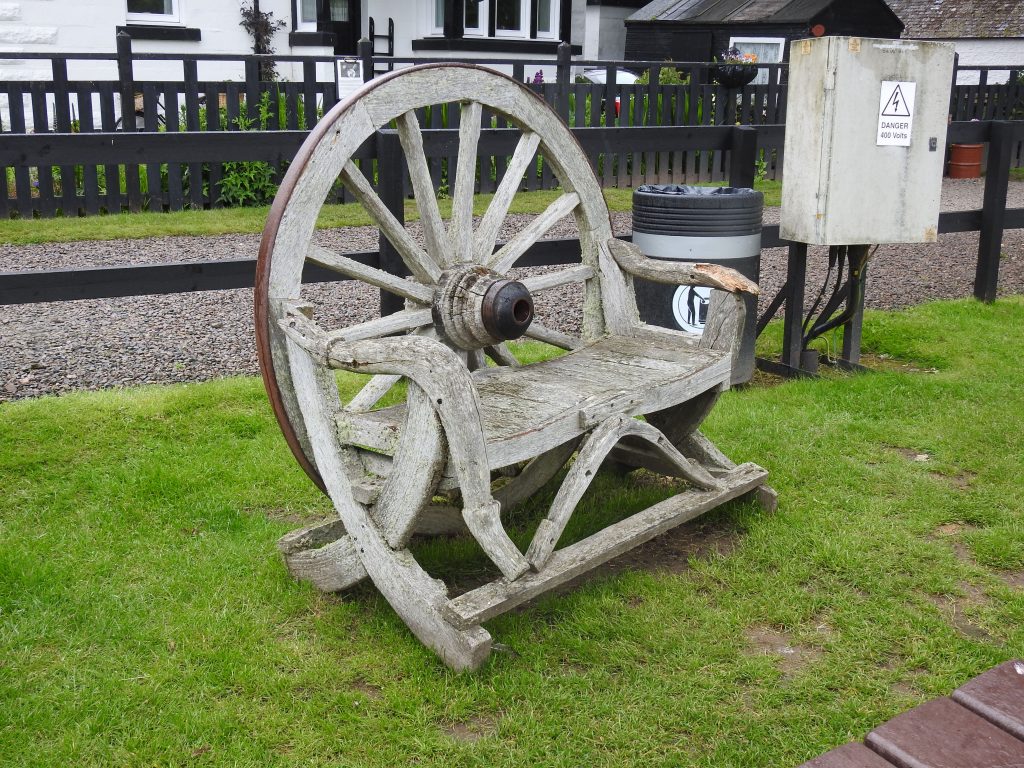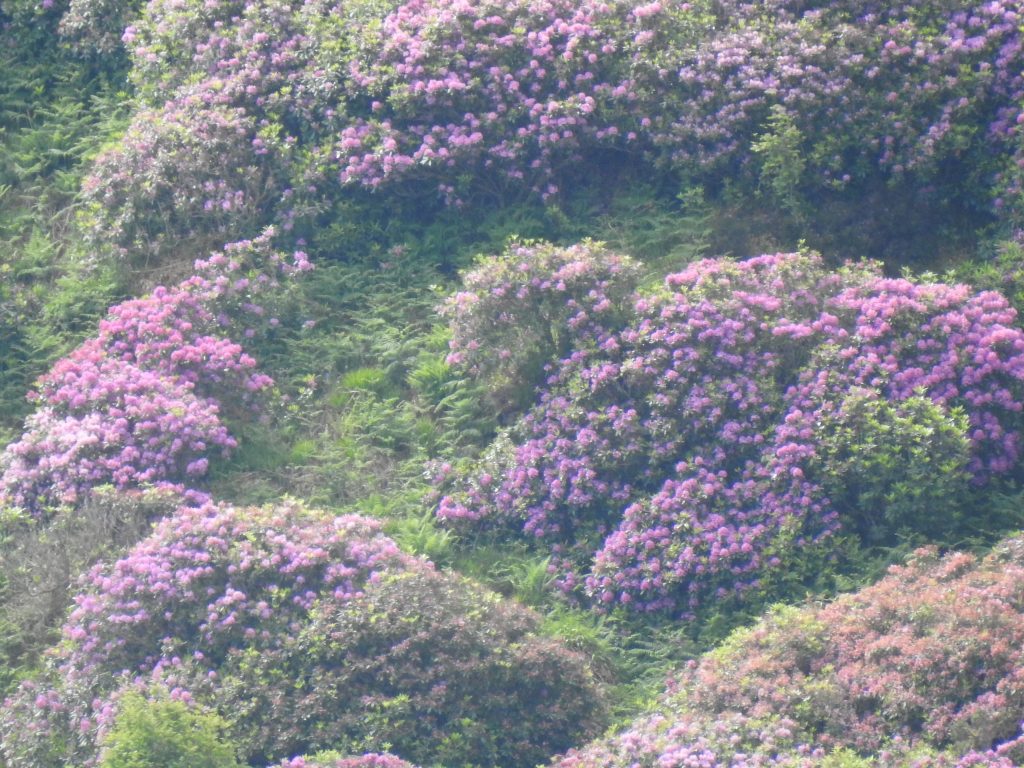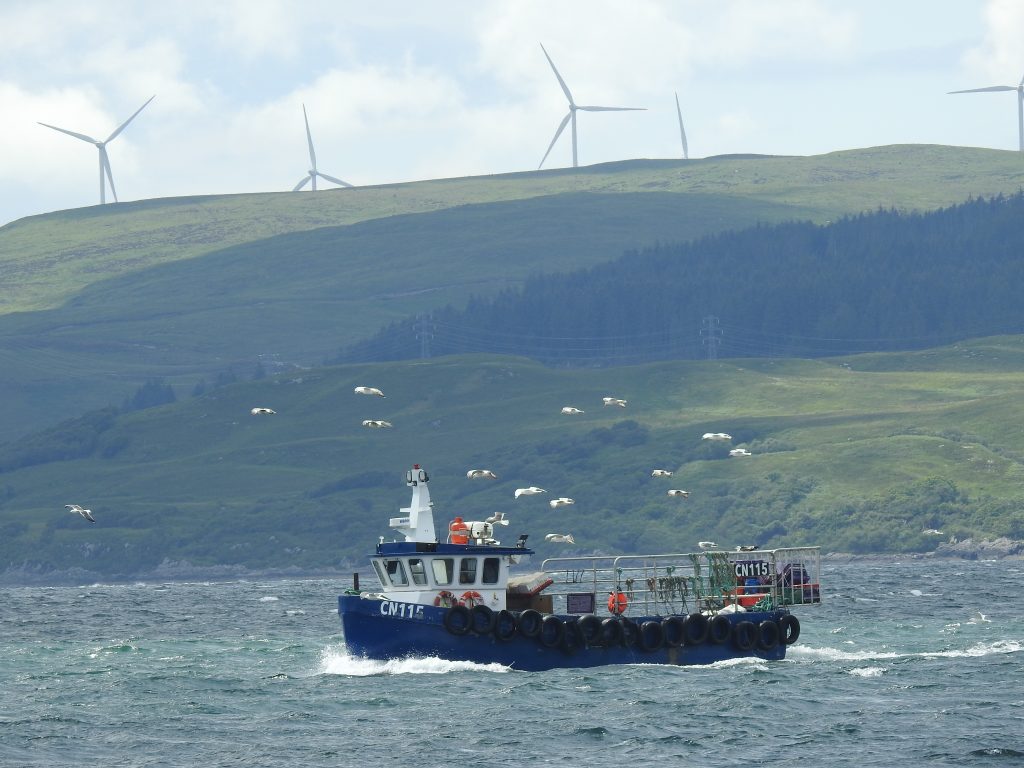 Day 7: Wednesday 12th June 2019. We motored through Fort Augustus, anchored at the entrance of Loch Ness to visit a museum dedicated to the Cameron Clan. Philip's paternal grandmother was a Cameron. He remembered her on the occasions when she would visit the family in Johannesburg. He was about 10 years old and couldn't refuse her offer of a kit kat to just walk down to the local bottle shop while his parents were at work, wait for an African to bribe as he was too young to purchase alcohol then bring the bottle of Old Buck Gin back for her to hide in the bedroom.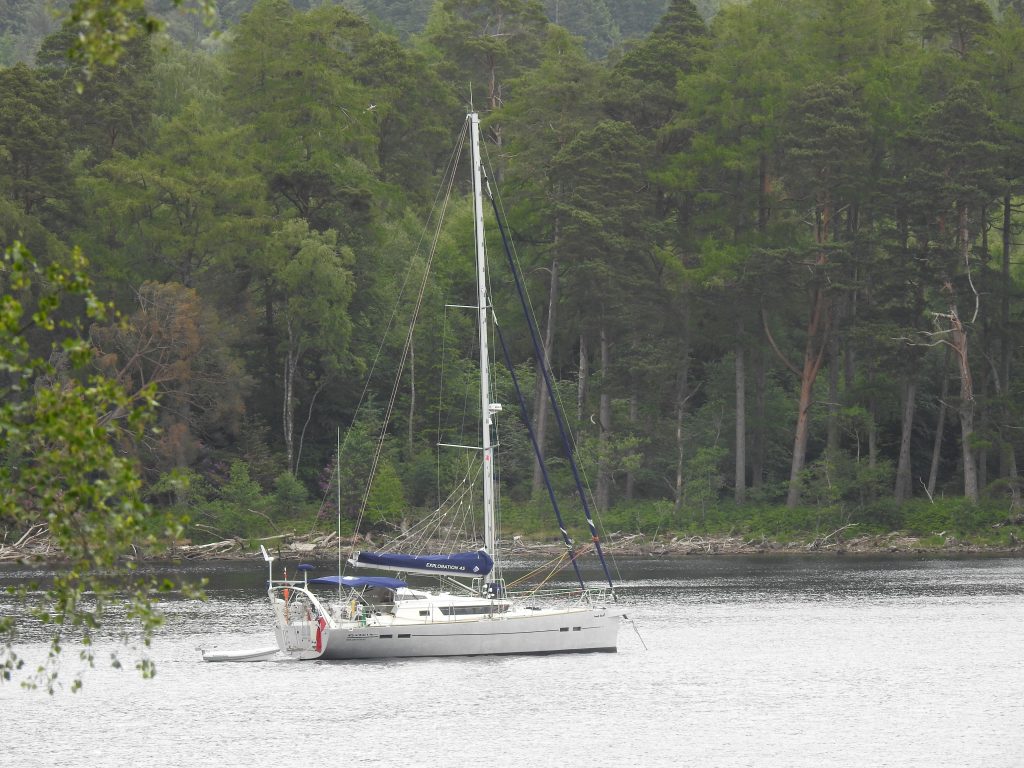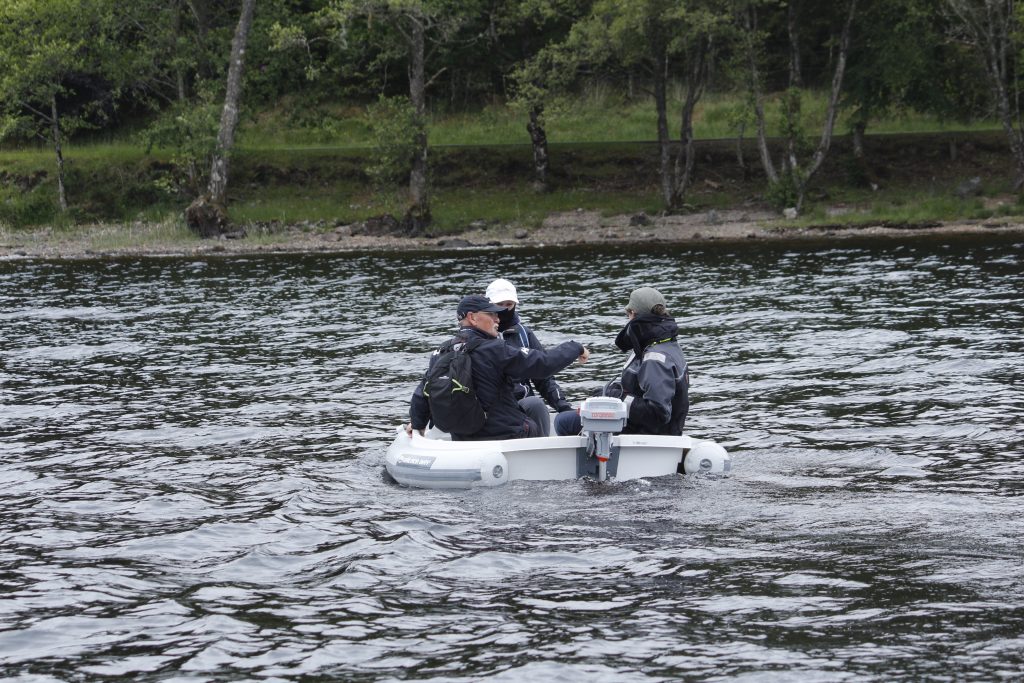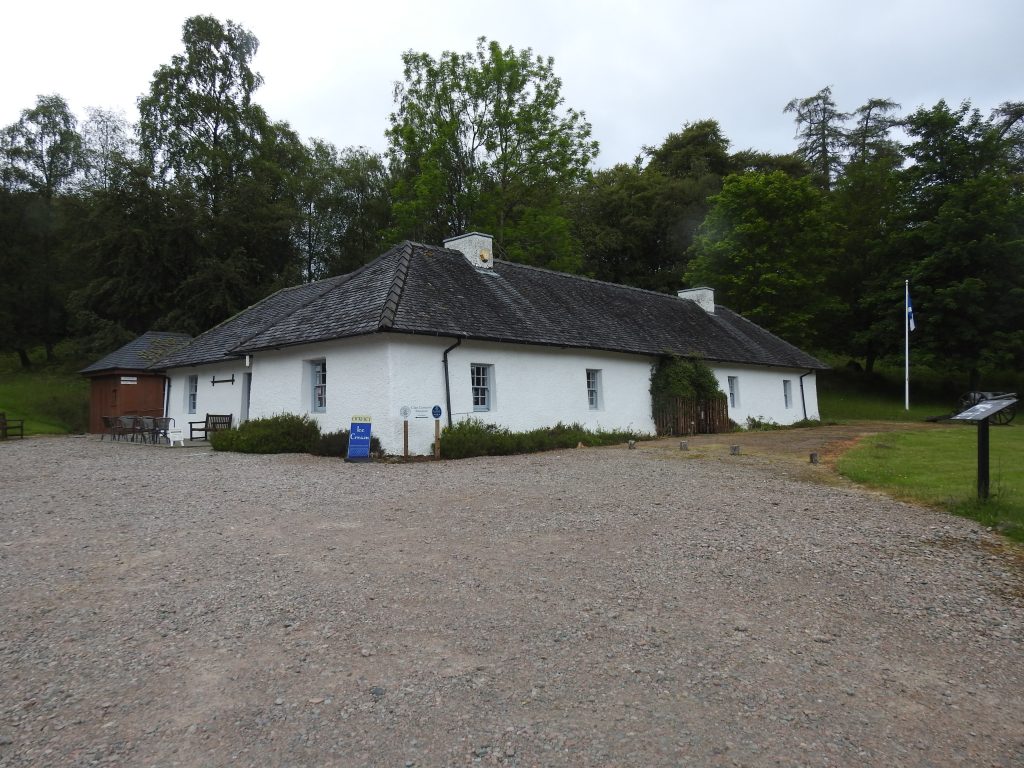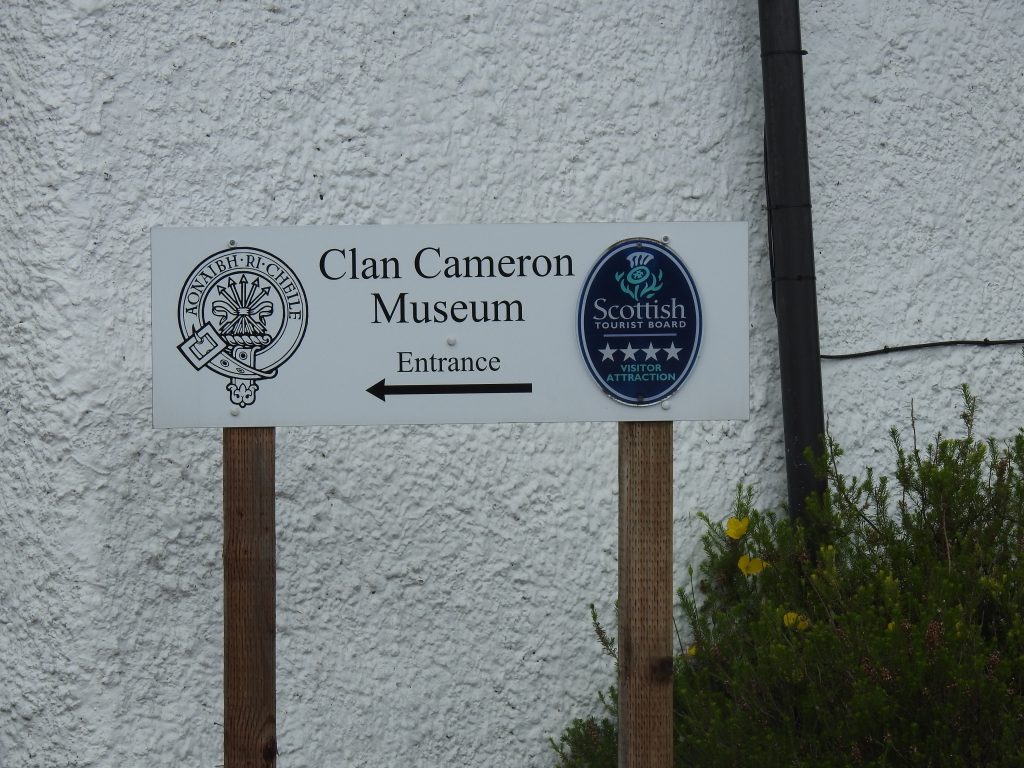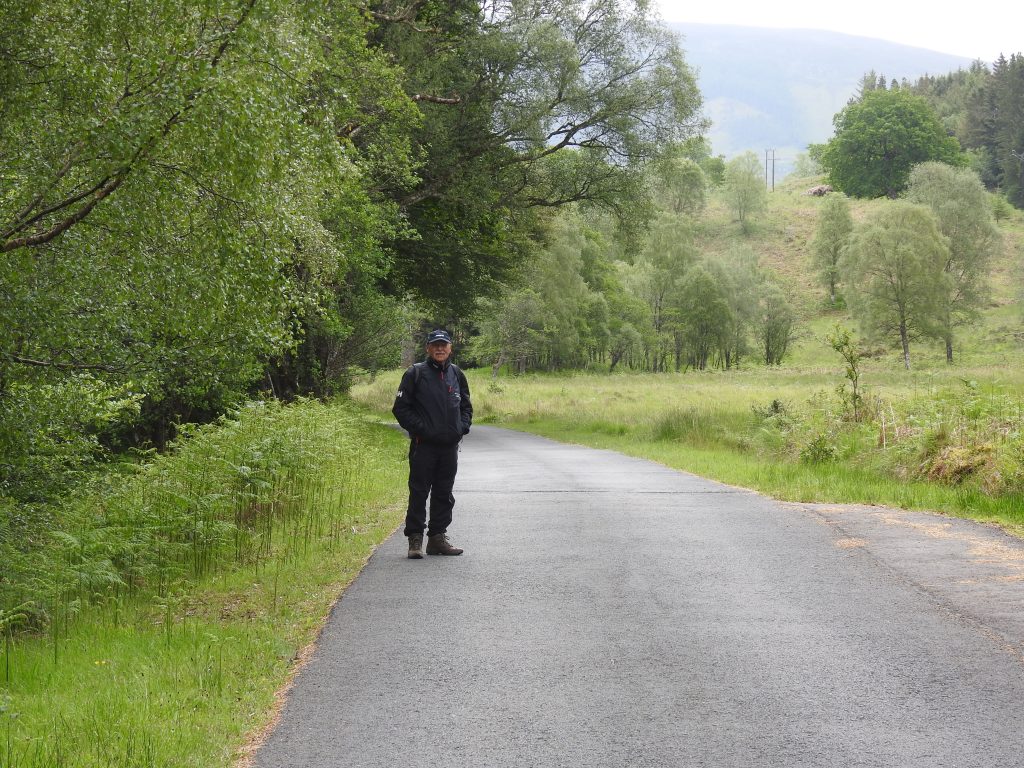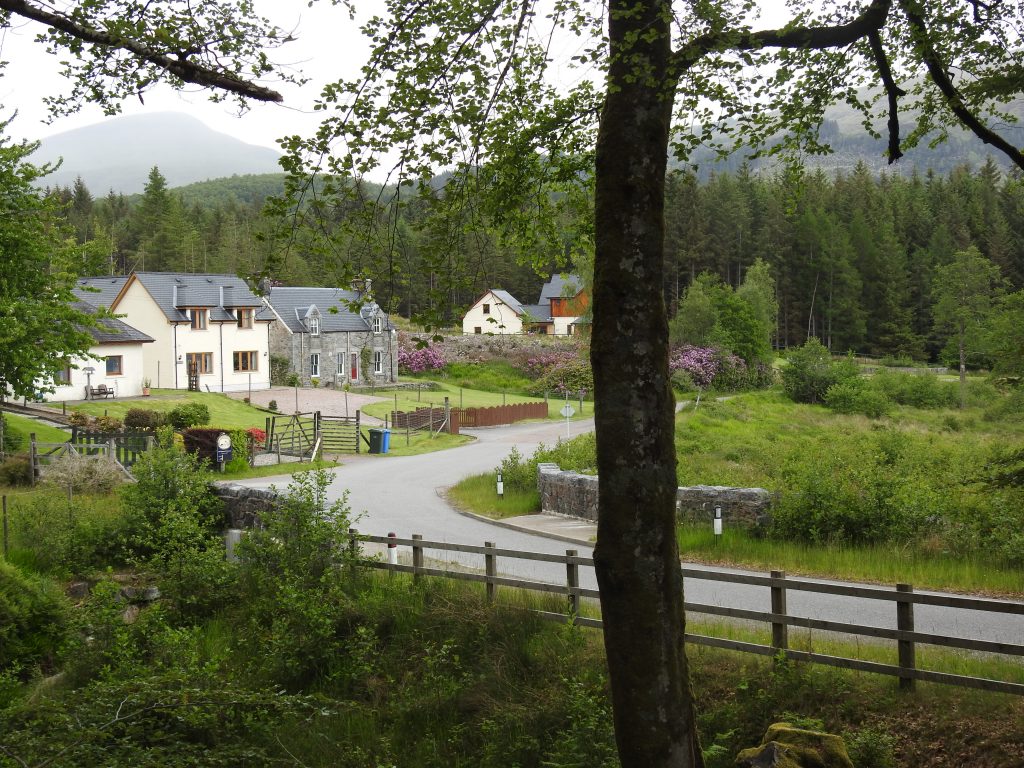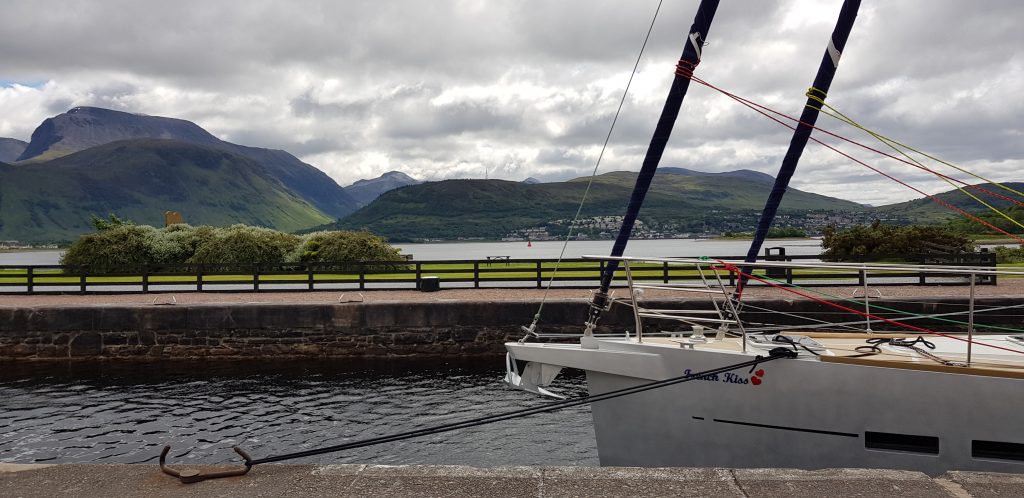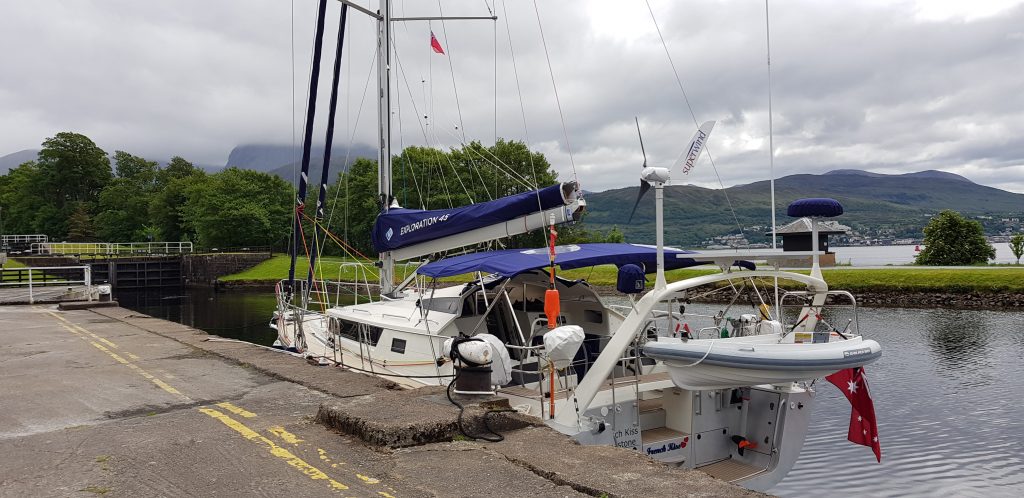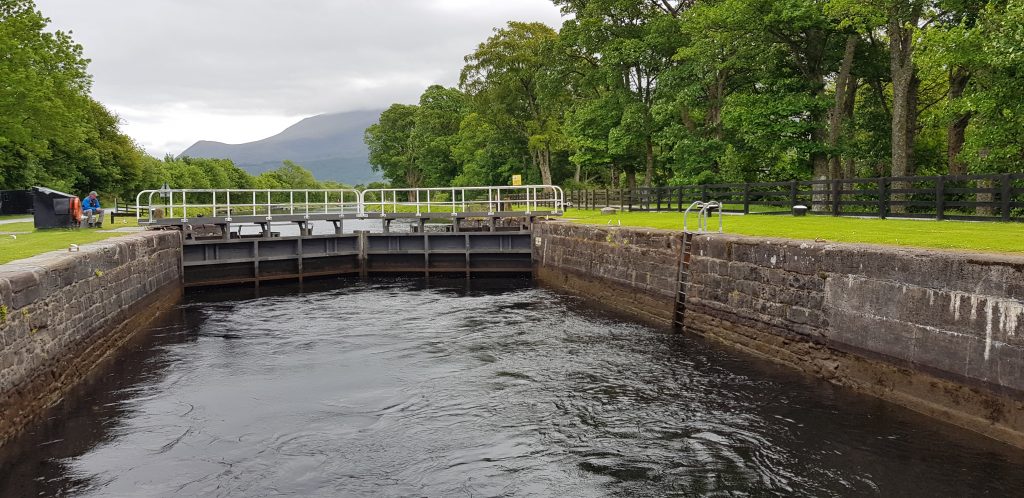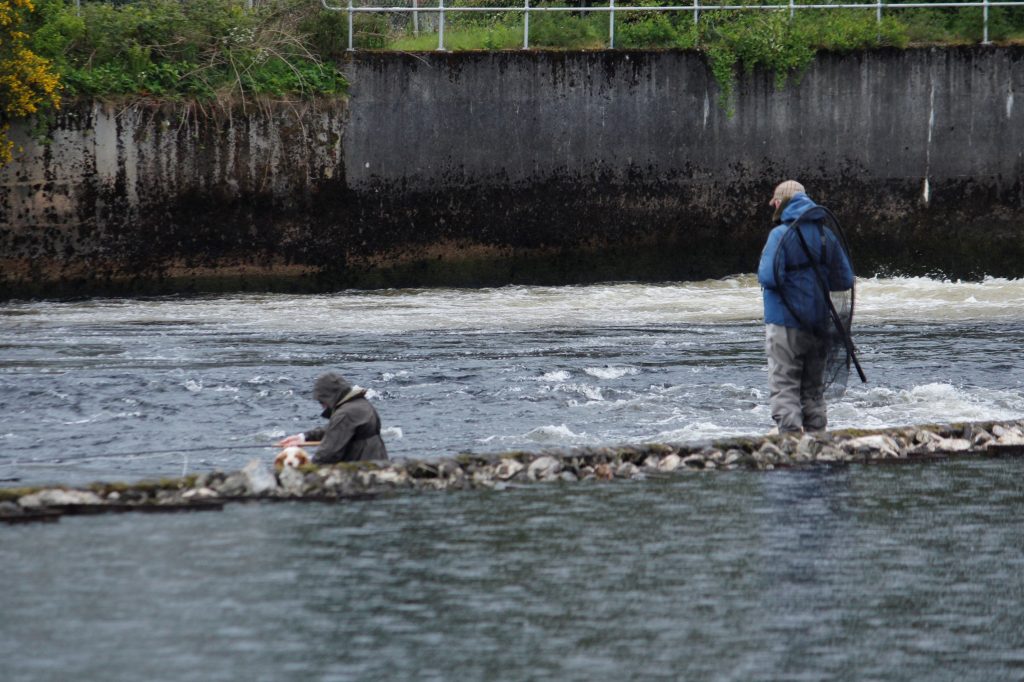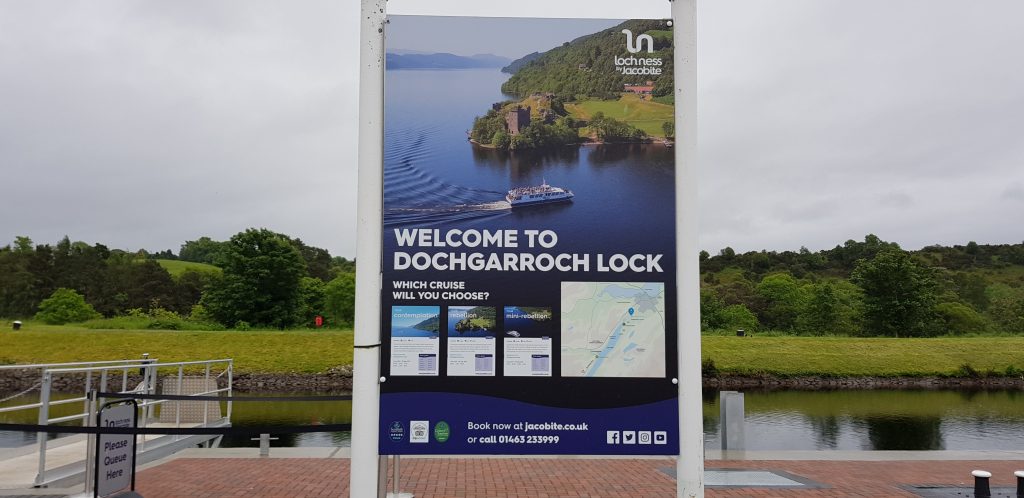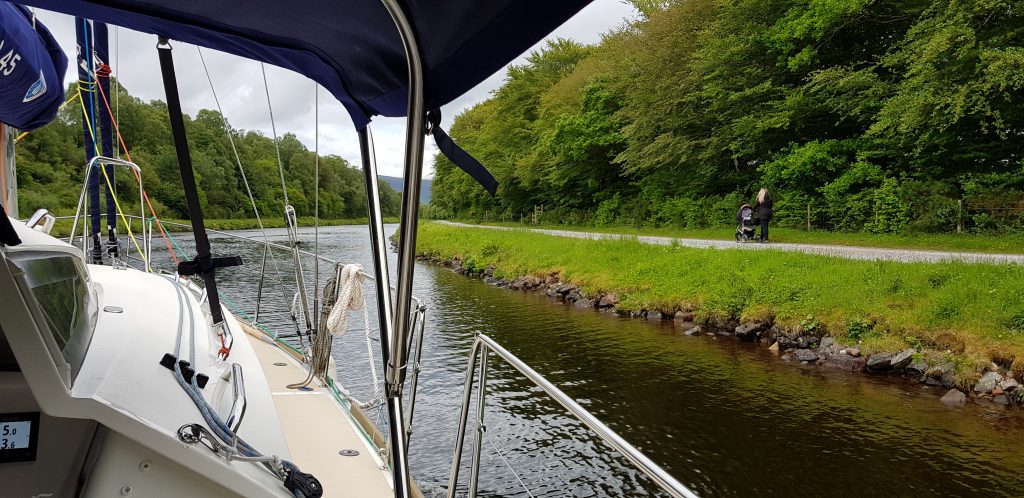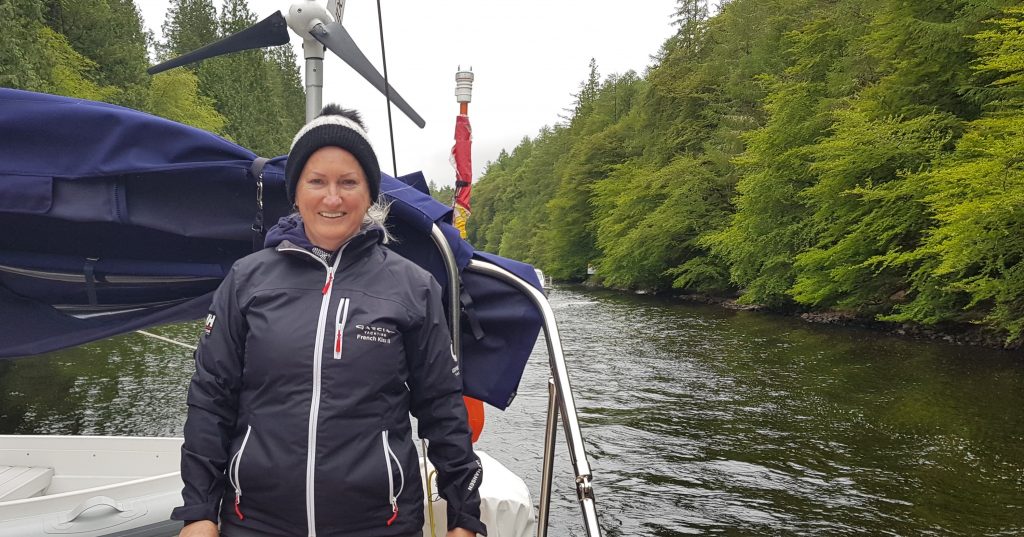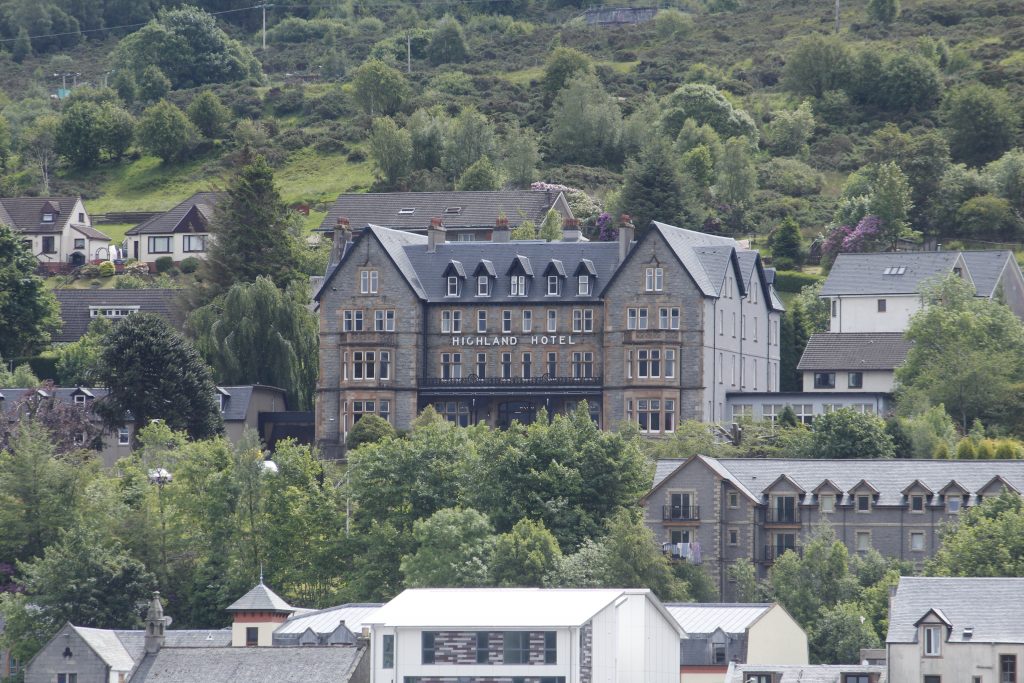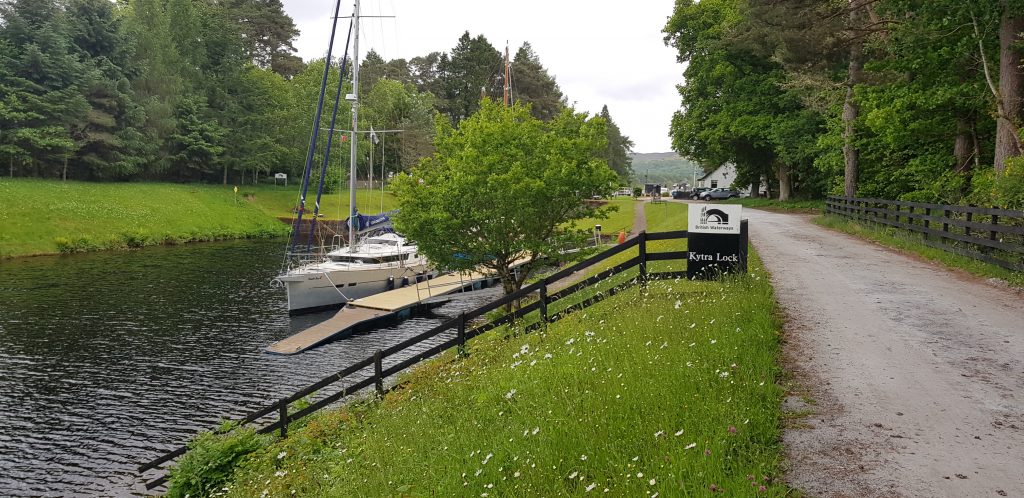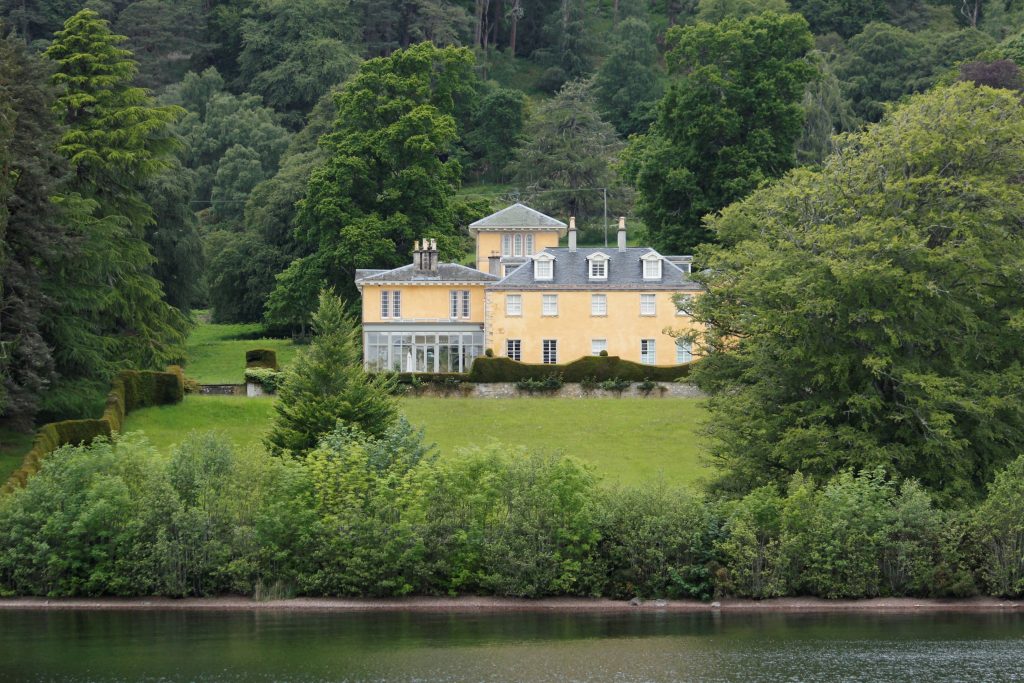 Day 8. Thursday 13th June. We departed Kytra Lock and motored through Loch Ness. No Nessy! Temperature 9 degrees C.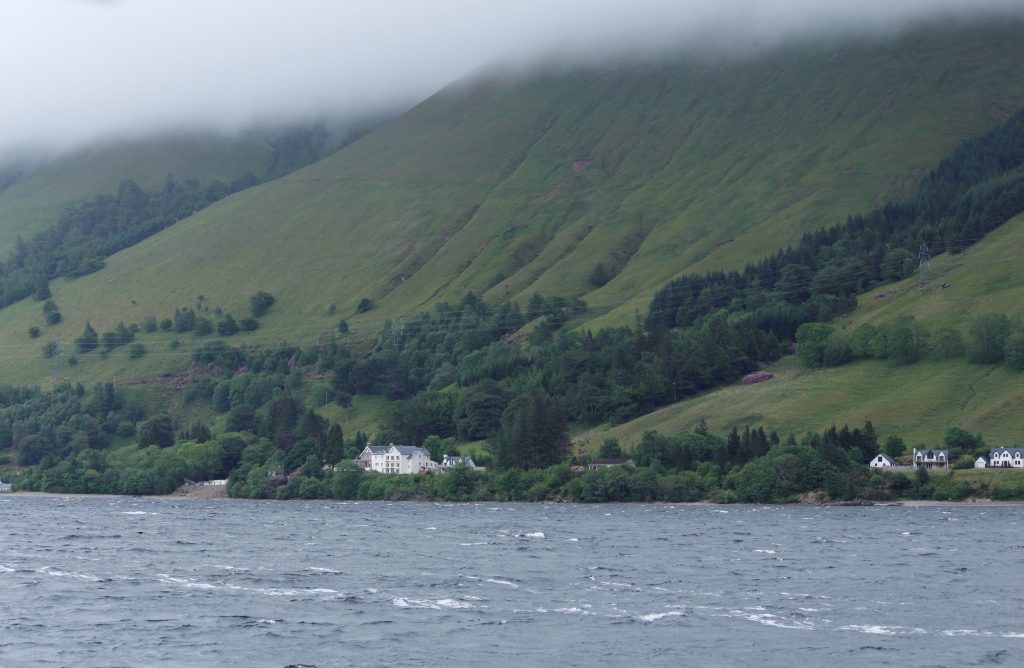 We met interesting people along the way. Most were tourist who were fascinated at how the locks worked so crowds gathered to watch how the vessels moved through. Seeing the Australian flag flying off the stern drew people to us wanting to ask where we were from and to where we were going. Some were Australians and loved to just say hello to fellow Aussies. Some remembered us from days before and we recognised them. They were interested in how we were travelling as it had taken us three days to motor less than 140 kms. One gentleman came to tell us he was sitting at the coffee shop nearby telling his family his dream yacht is a Garcia then the next moment we came around the corner and tied up to a pontoon. He was thrilled and had to talk to us. Other Chinese tourists took photos of us then hands on the stanchion for a more up close and personal shot with French Kiss. She was quite a celebrity throughout the entire trip. As we motored out of the last lock, we received a huge sendoff, people wishing us well and waving us off. It was quite an unforgettable 'warm and fuzzy' experience.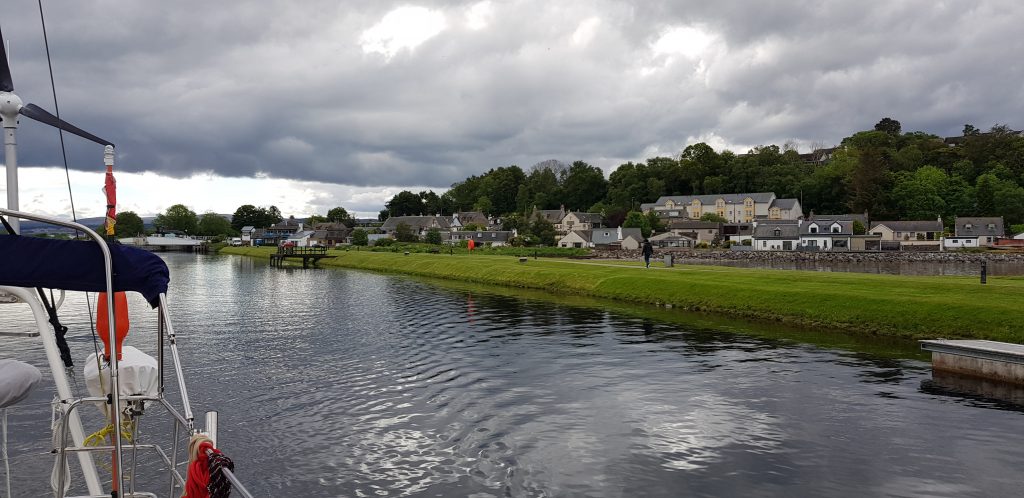 That night we stayed at the Inverness Marina. We found a cosy restaurant and tried our first taste of haggis. Haggis spring rolls, burgers, chips and muscles!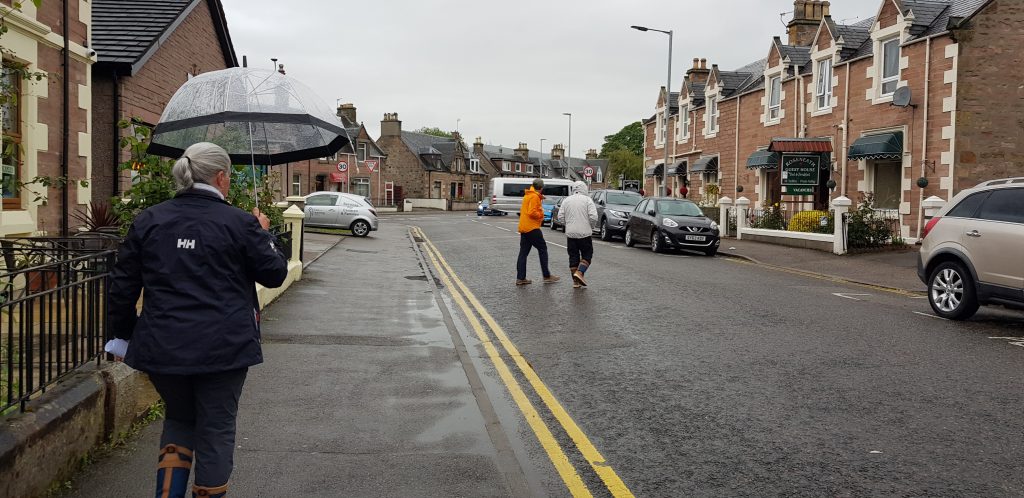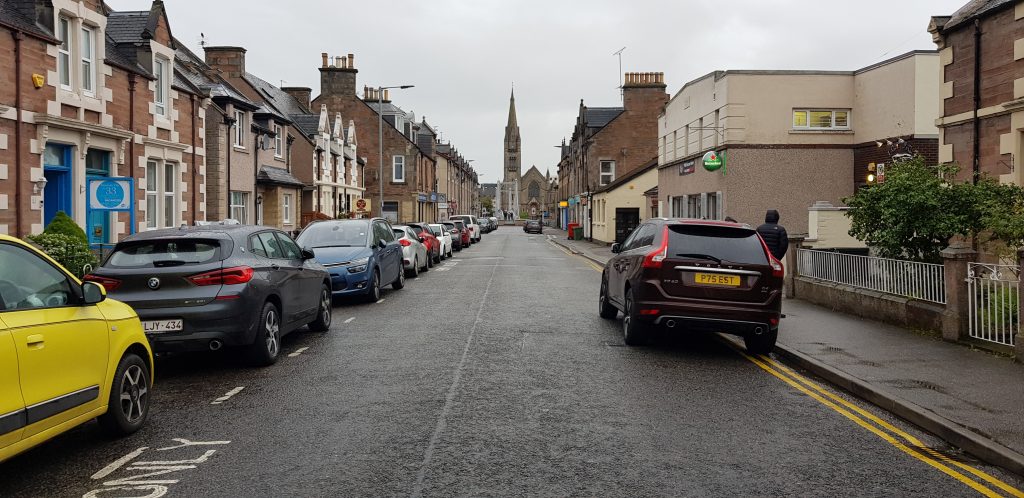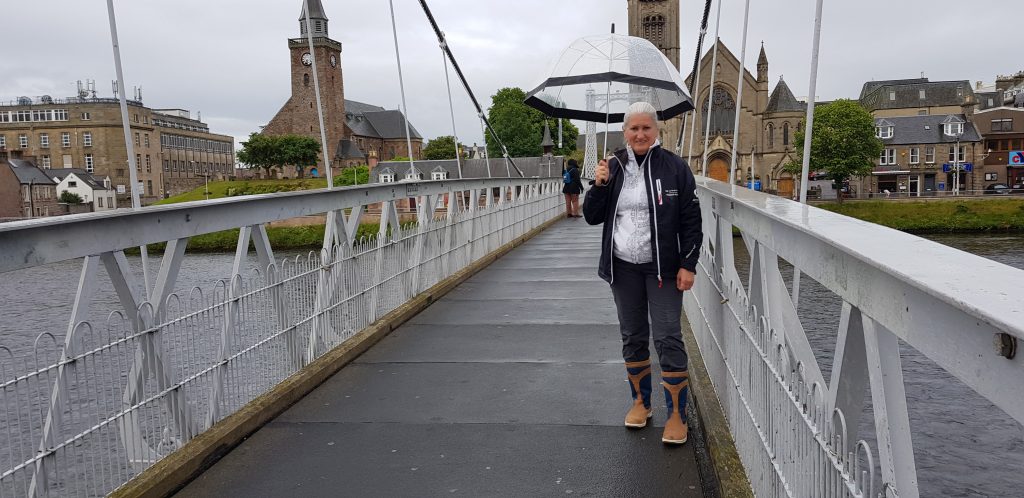 Day 9: Friday, 14th June. We fuel up and depart under Kessock Bridge towards the Moray Firth into the North Sea to the Shetland Islands. The ocean has been calm since we left and now a light wave was whipping up just enough to make it uncomfortable. Within an hour or two James goes down with mal de mer, then Carrie rushes to the toilet. I hang on as long as I can then no! Soon my head is in a bucket. Three out of four down with Captain Philip left keeping it all together. We quickly pop Kwells under our tongue as we contemplate jumping ship. Each of us slowly recovered. One comment from a highly qualified crew member …. 'F*** I hate sailing' caused a burst of laughter meaning we were all feeling better! It's a strange illness! When you are sick you will do anything to get off that boat but within seconds of feeling better or standing on land you are instantly fine with it. A real love, hate relationship. We all agree to at least get to the Shetlands. If the nausea didn't abate, we would all be on an early flight home from Lerwick!