Day 3: Saturday, June 8th. We left Ardglass at 06:00. The Irish Sea is relatively calm; the weather overcast and rainy. 12 hours later we sight the Mull of Kintyre. Land! It's exciting! Carrie had Paul McCartney's song Mull of Kintyre on her phone which we played and sang as we cruised passed. For some reason, it was emotional. The sound of bagpipes stirs your blood. If there is any such thing as 'past lives' then this is when the ancestral memory in our genes reconnects. We motor sailed up the east coast to take a shorter course through the Crinan Canals.
https://youtu.be/Ldaj2MtUFDg
The tranquil waterways of the small affluent community of Campbeltown are lined with beautiful homes, manicured gardens, hedges and undulating green hills along the shoreline. At 21:30 we tie up to a buoy in the bay. At 22:15 the sun has gone for the day. Population 4,800.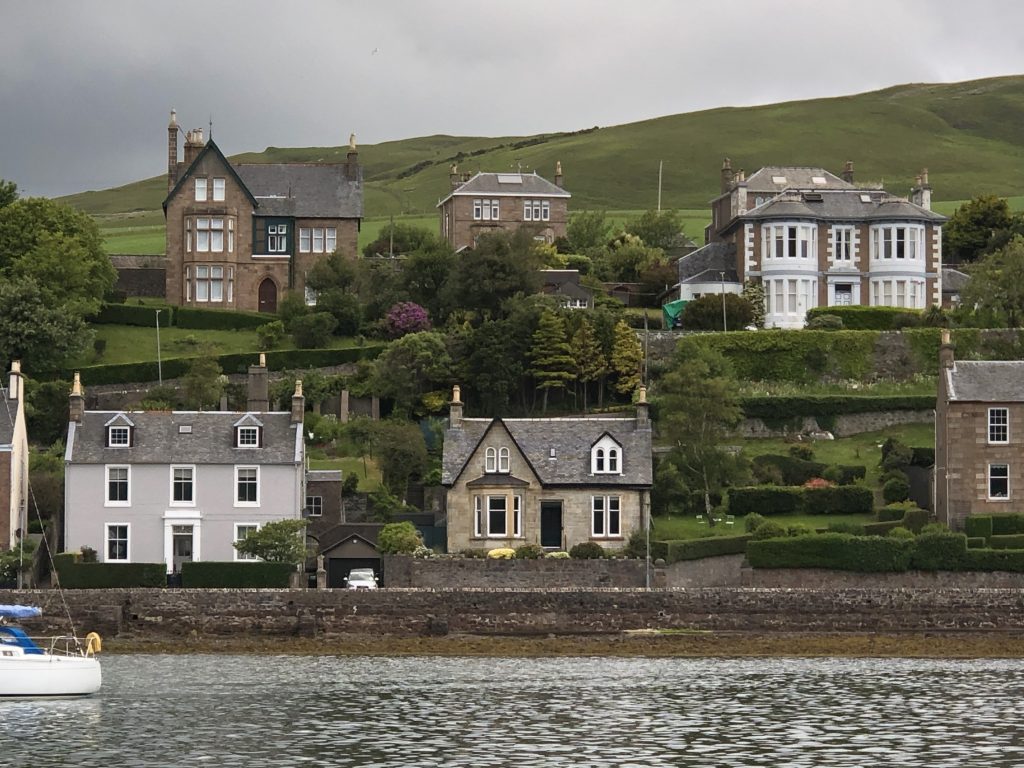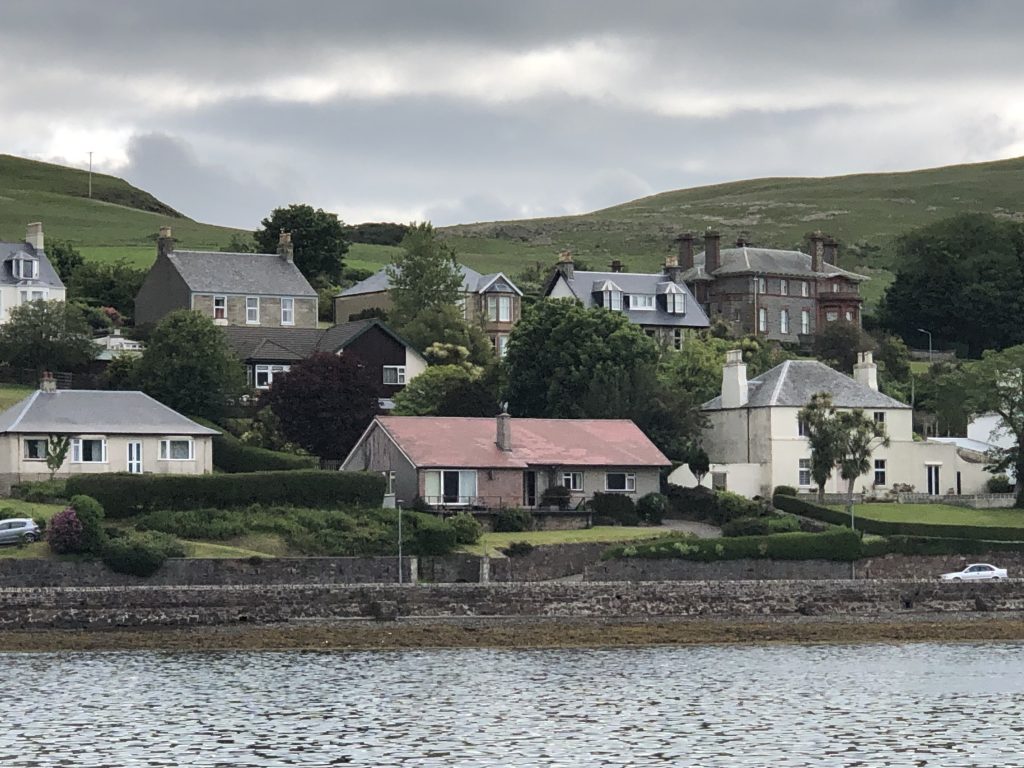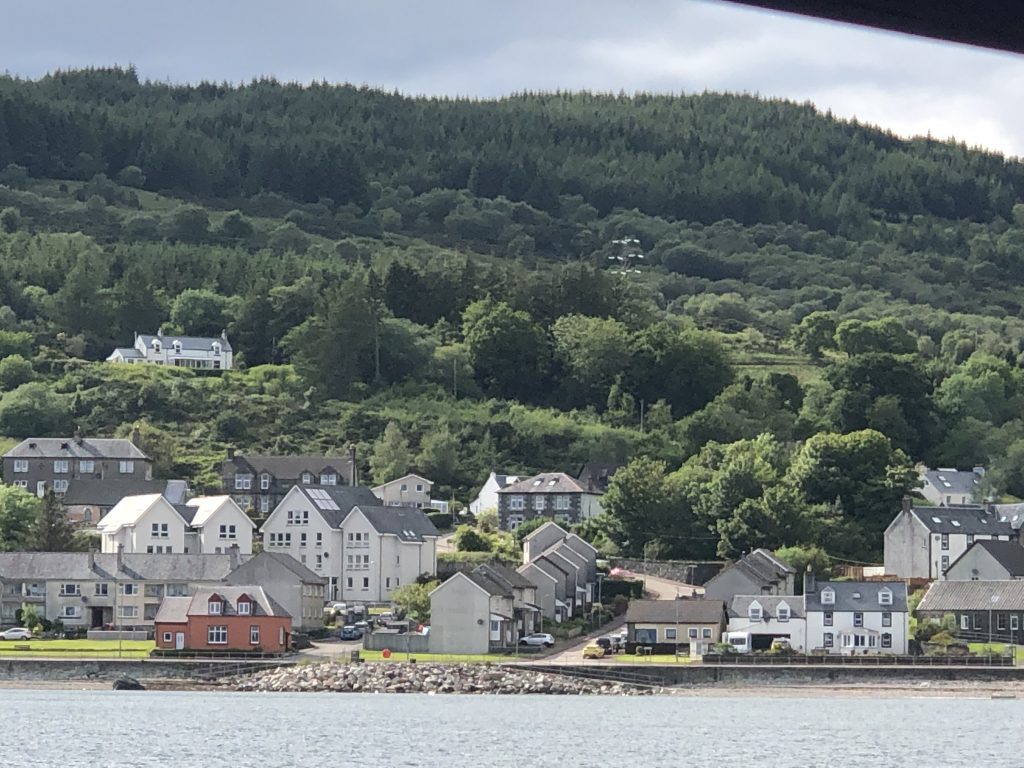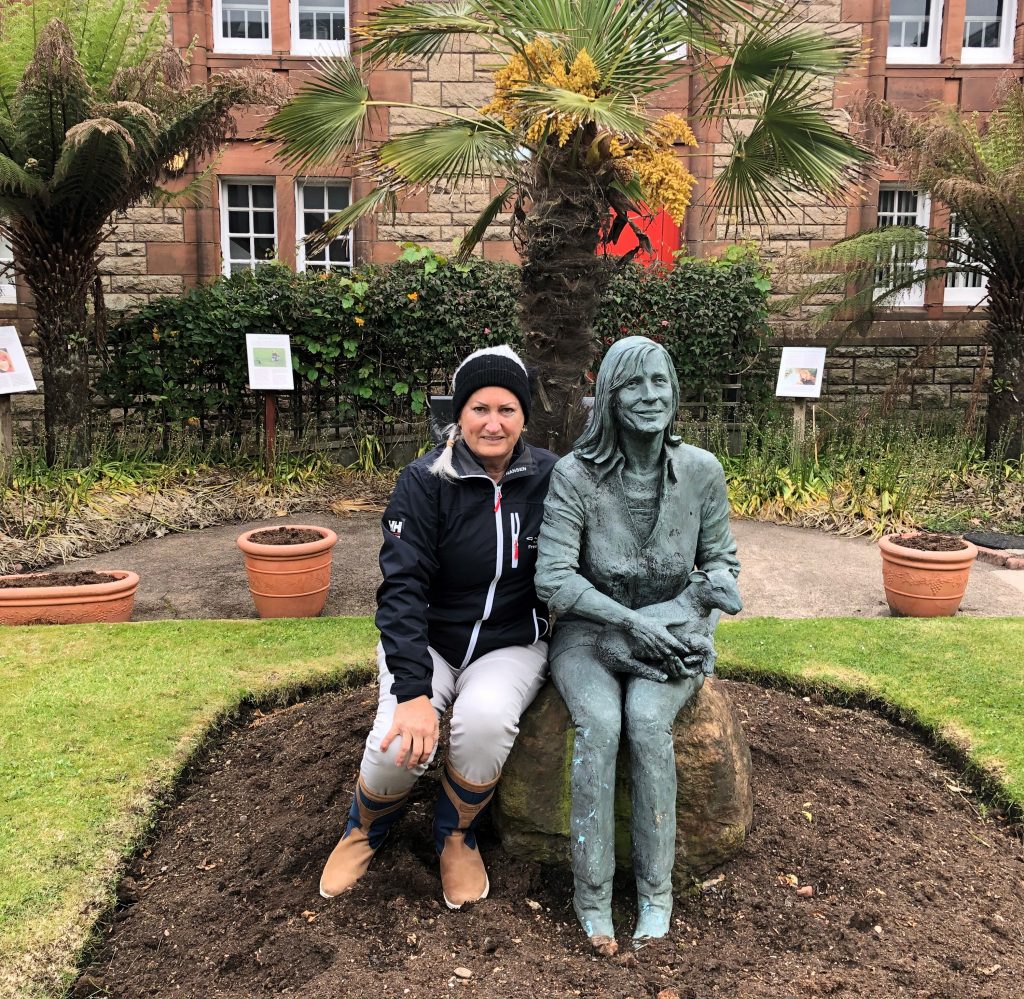 Day 4: Sunday 9th June. 11:00 we leave Campbeltown, the Isle of Arran and motor into a bay. I have never seen a lock; I don't understand how they work so wondered why we would sail into a small bay or 'dead end' so to speak. 'See that mountain', James said, 'we are going over it!' Now that put things in perspective. Hidden behind a concrete wall was our first lock. It's 17:30 and the Crinan Canal lock keepers have finished for the day. We motor in, tie up between two concrete walls and wait for the gates to open the next morning.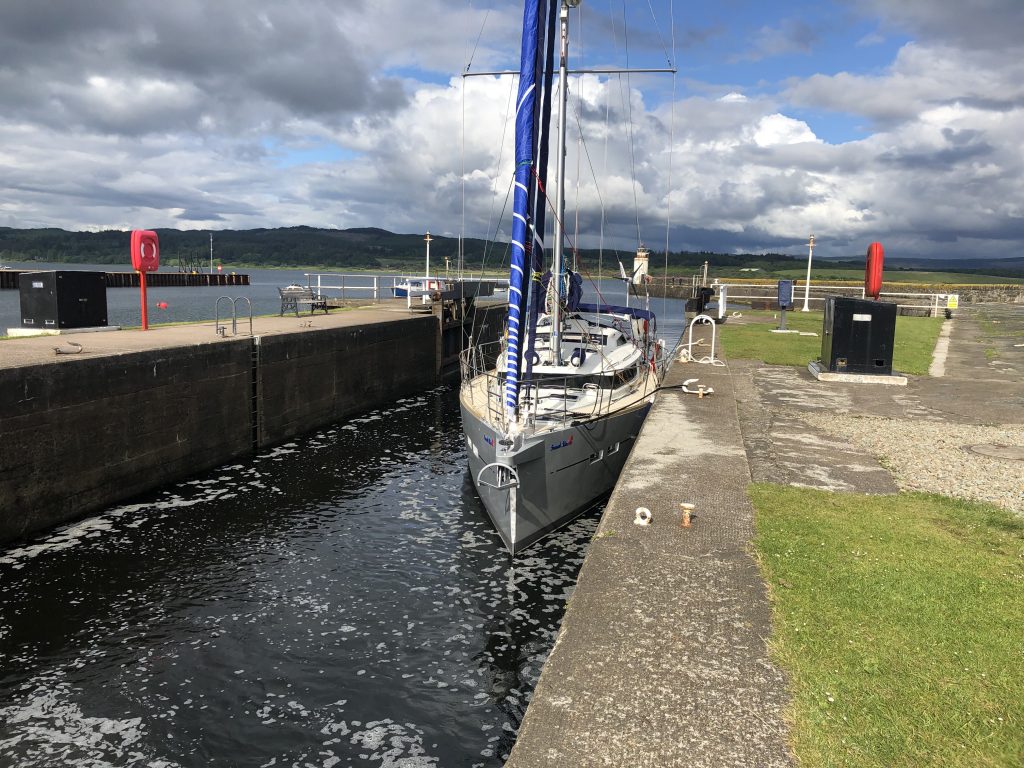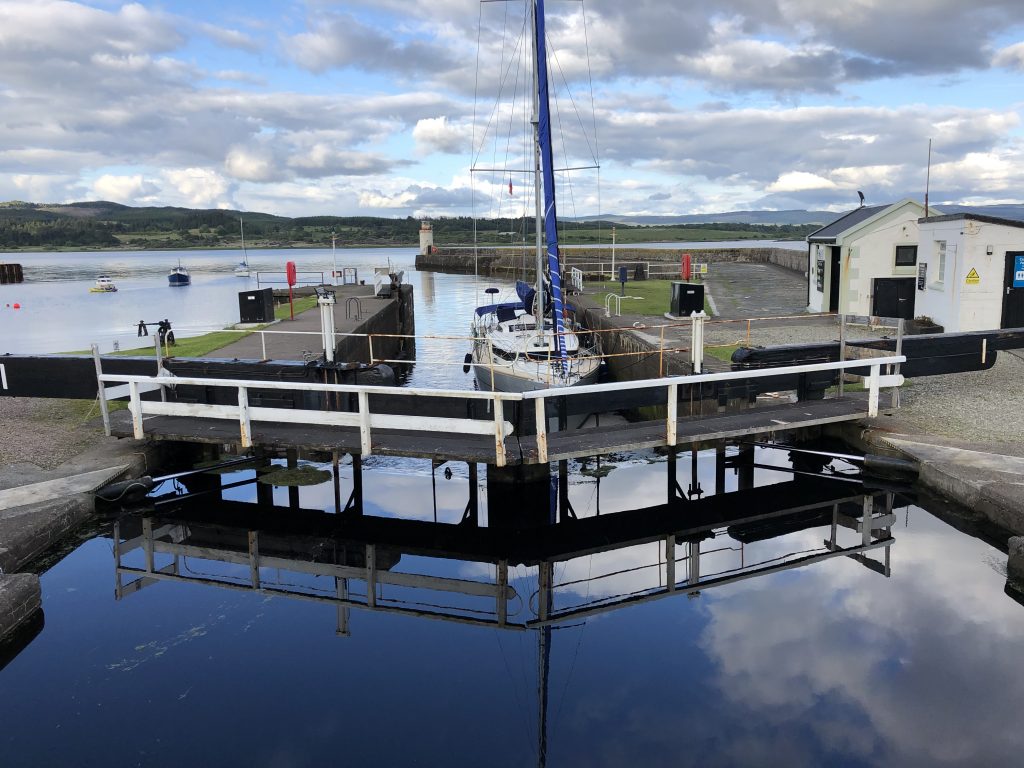 The Crinan Canal locks are all manual. Philip and James walked along side the canal to open the lock gates while Carrie and I handled the yacht and ropes. Steel gates close in front and behind you which are water tight. Depending on the size, only 1 large – 4 small vessels can fit in a lock at one time. Water is pumped in to raise your level equal to the next level going uphill or pumping it out to bring the level down to equal the next level going downhill. Each fill or empty took only 10 minutes though time was taken tying and maneuvering boats in and out.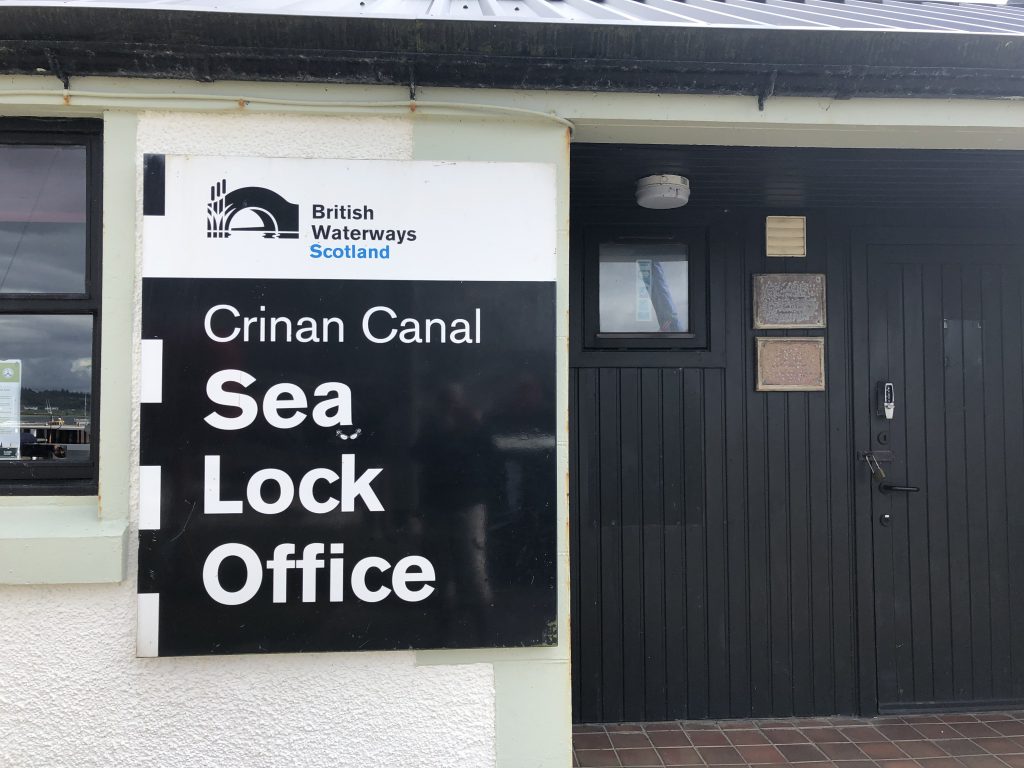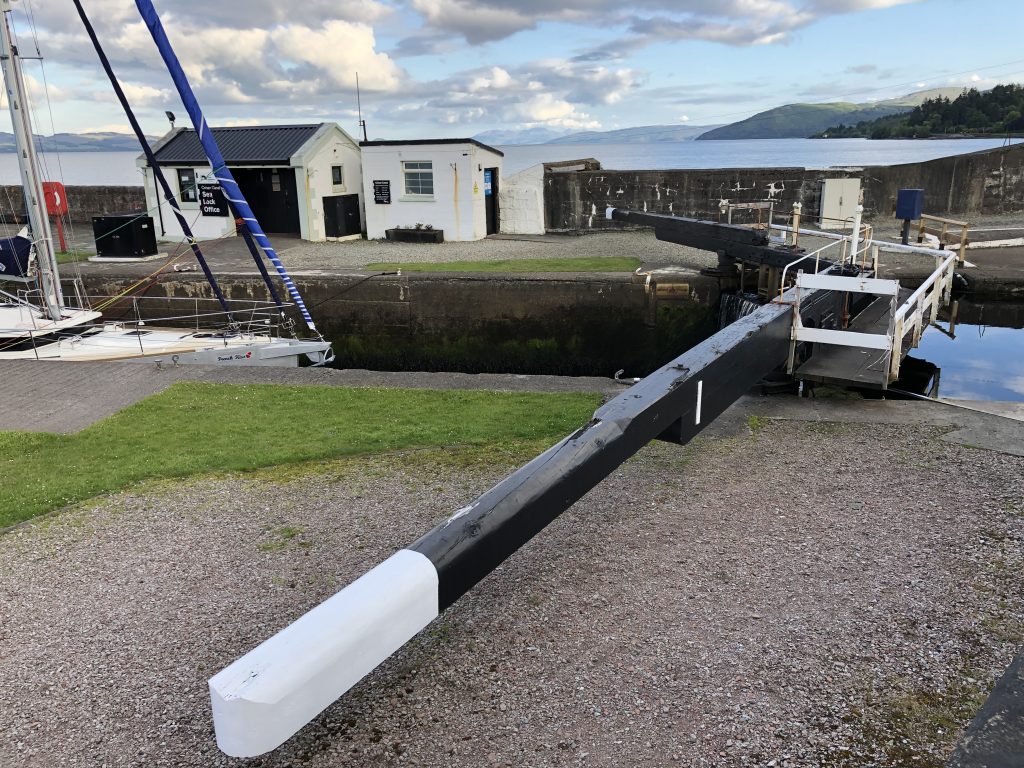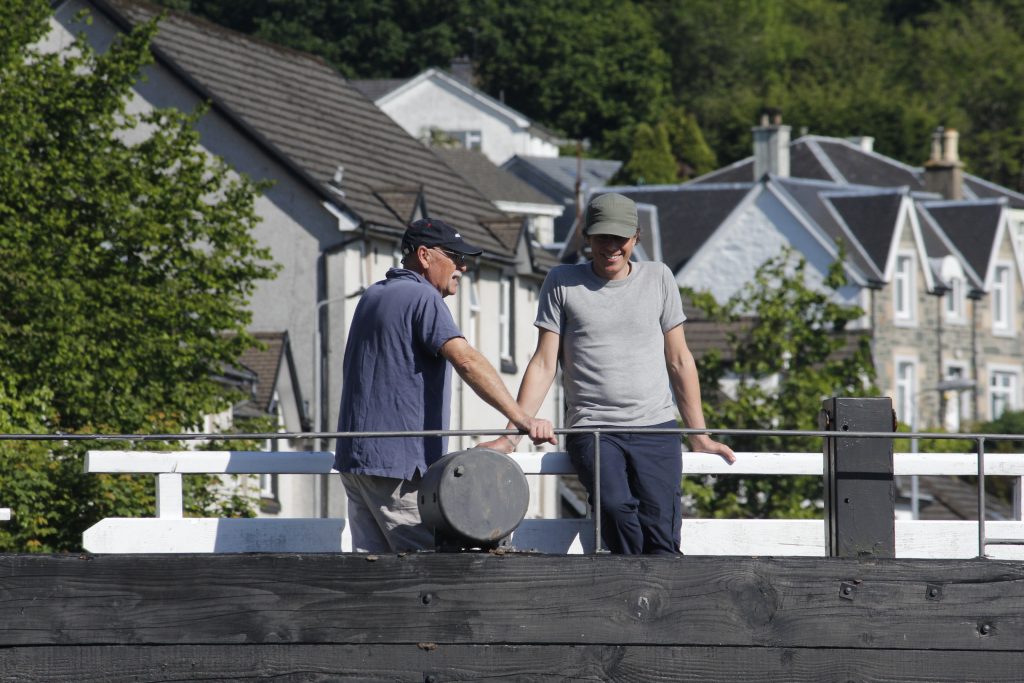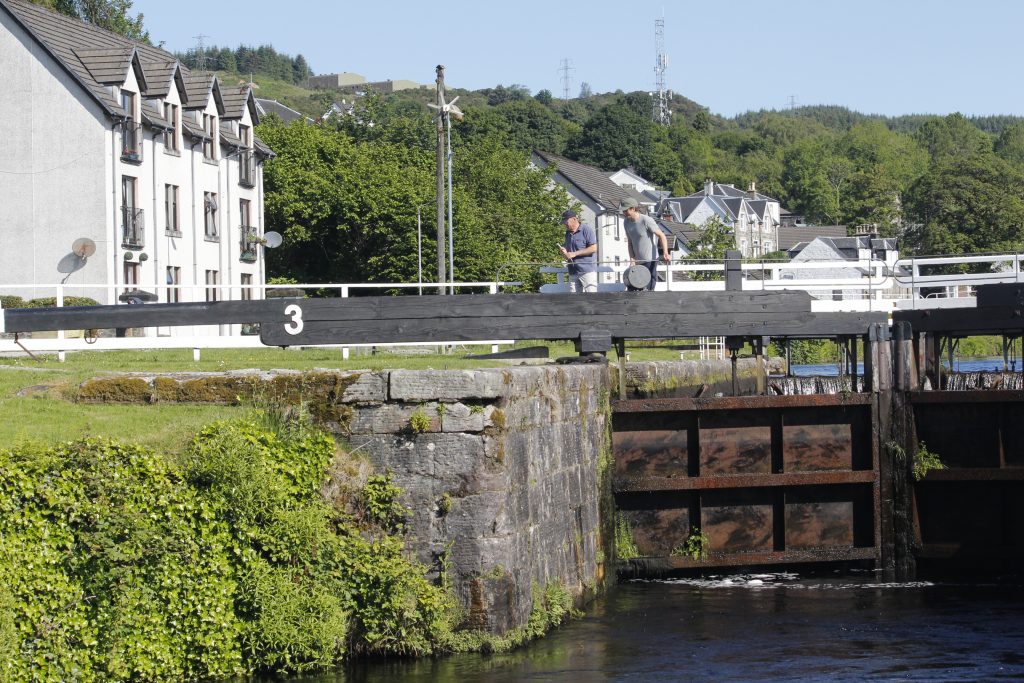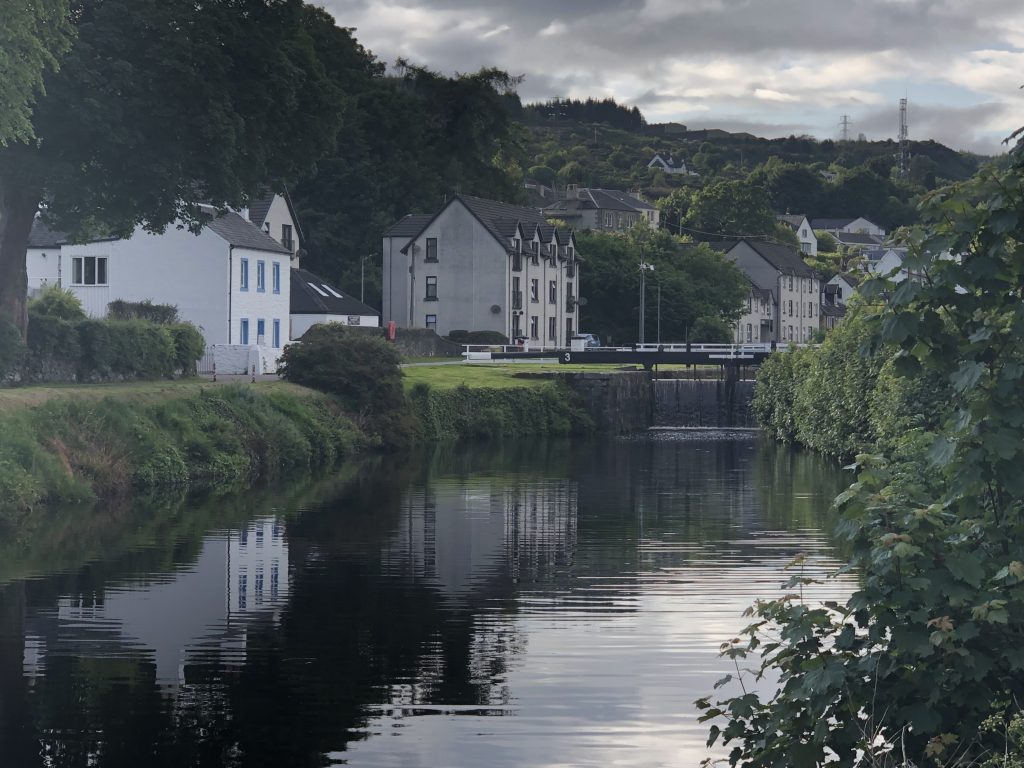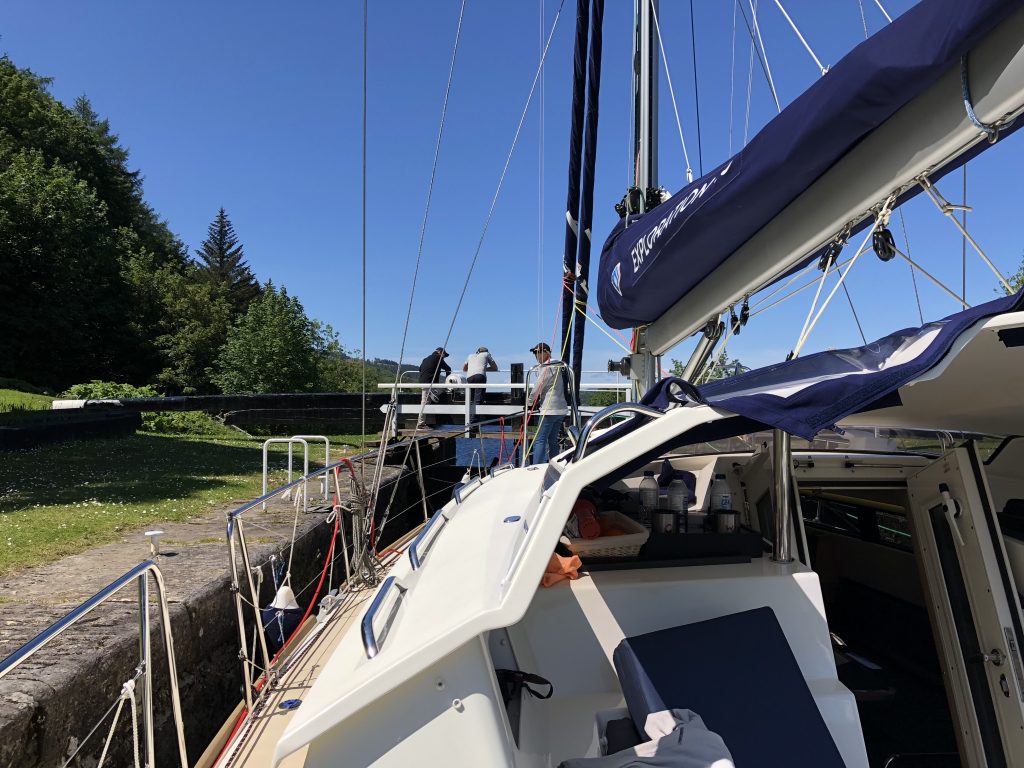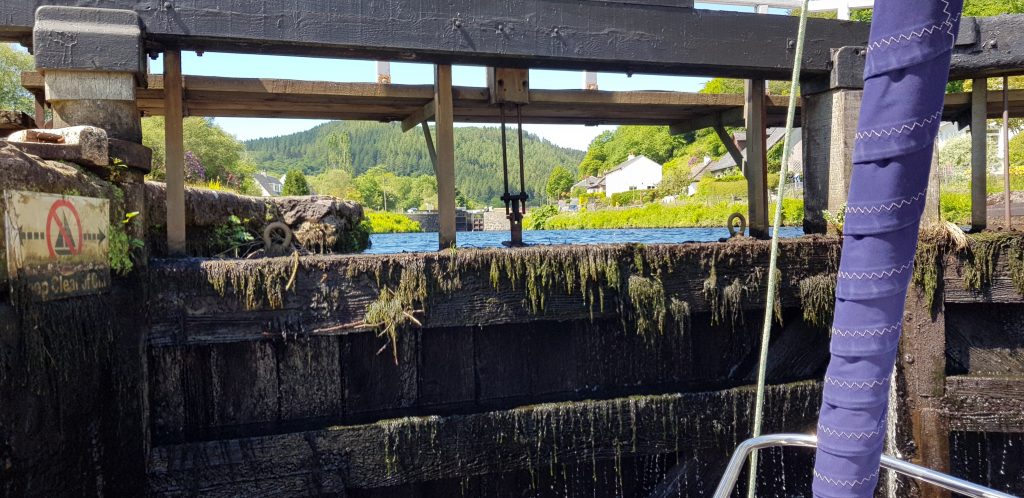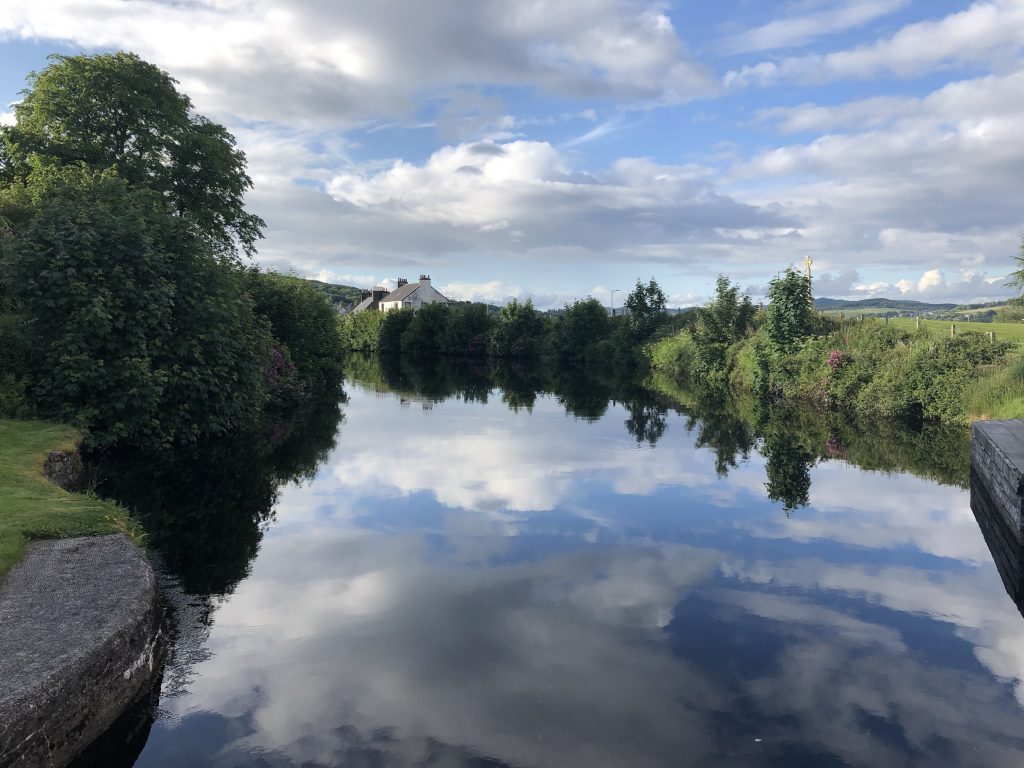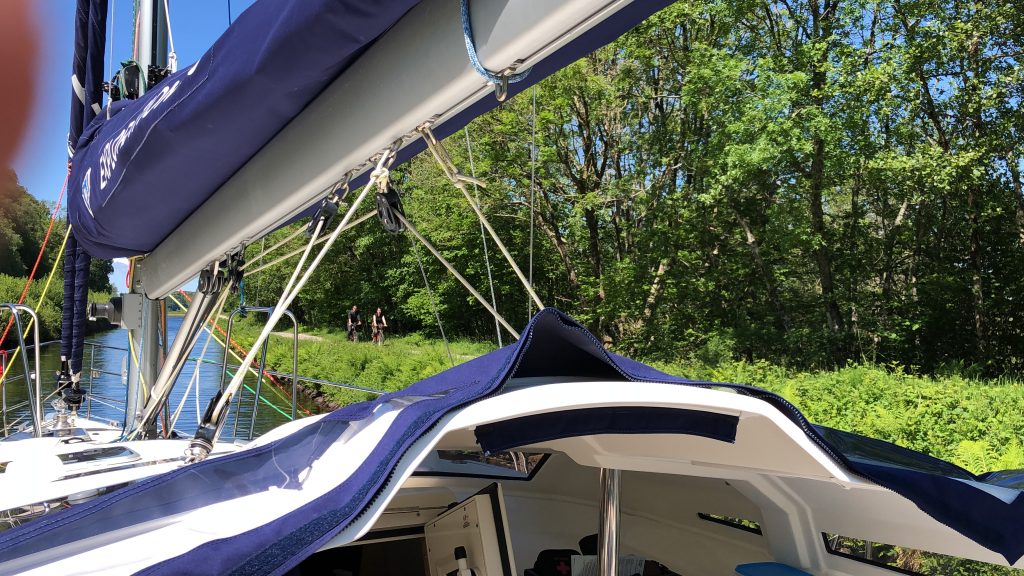 Day 5: Monday, 10th June. The Crinan Canal opened at 0830 and had approx. 15 locks to manually open. A South African guy was our first keeper who was extremely helpful. I left a packet of biltong on his desk as a thank you! Motoring away from the concrete walls of the locks was difficult for myself to maneuver. French Kiss has a few gouges in the hull that can tell a story or two!!! It took us all day until midnight before anchoring at Corran Narrows. Tomorrow we would be sailing to the Caledonian Canals.