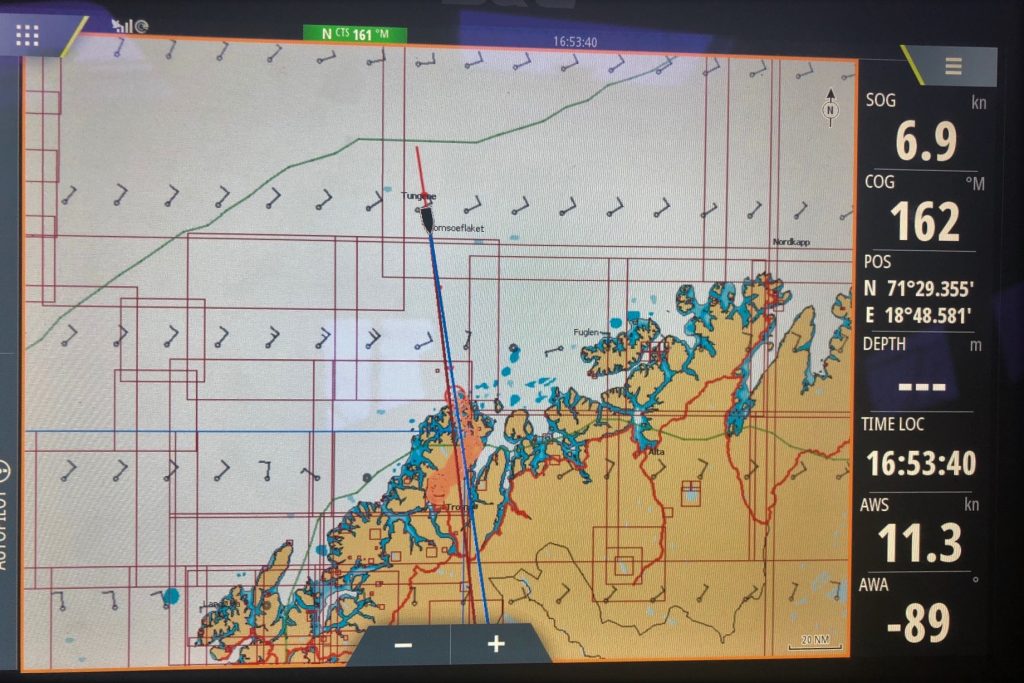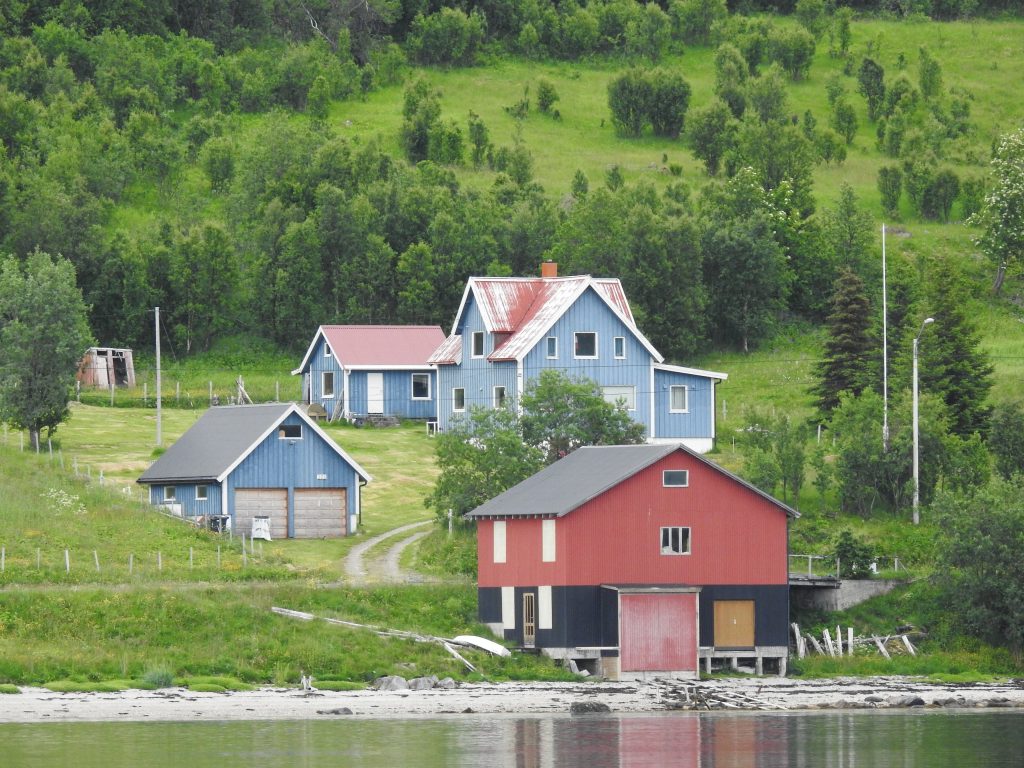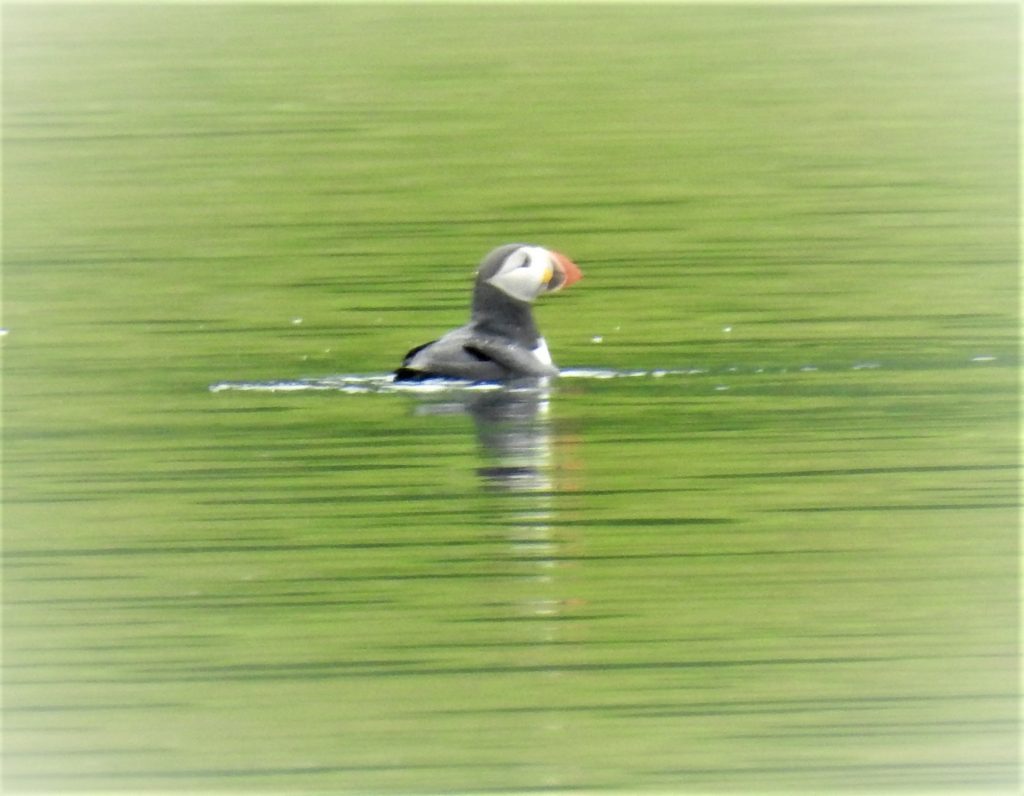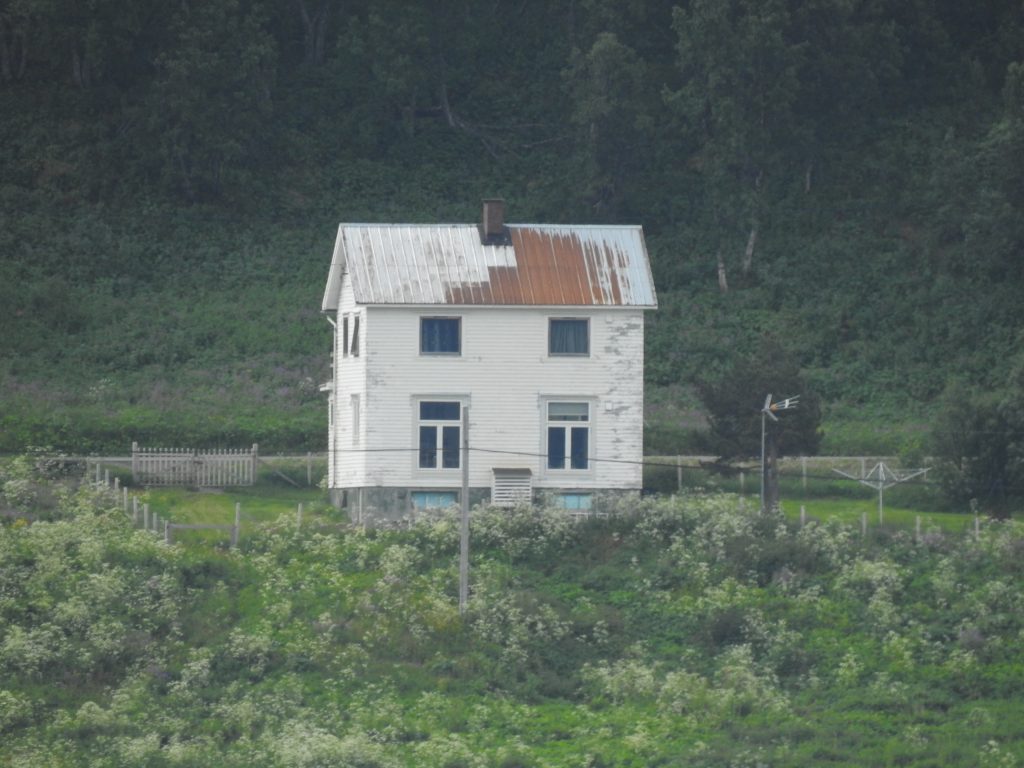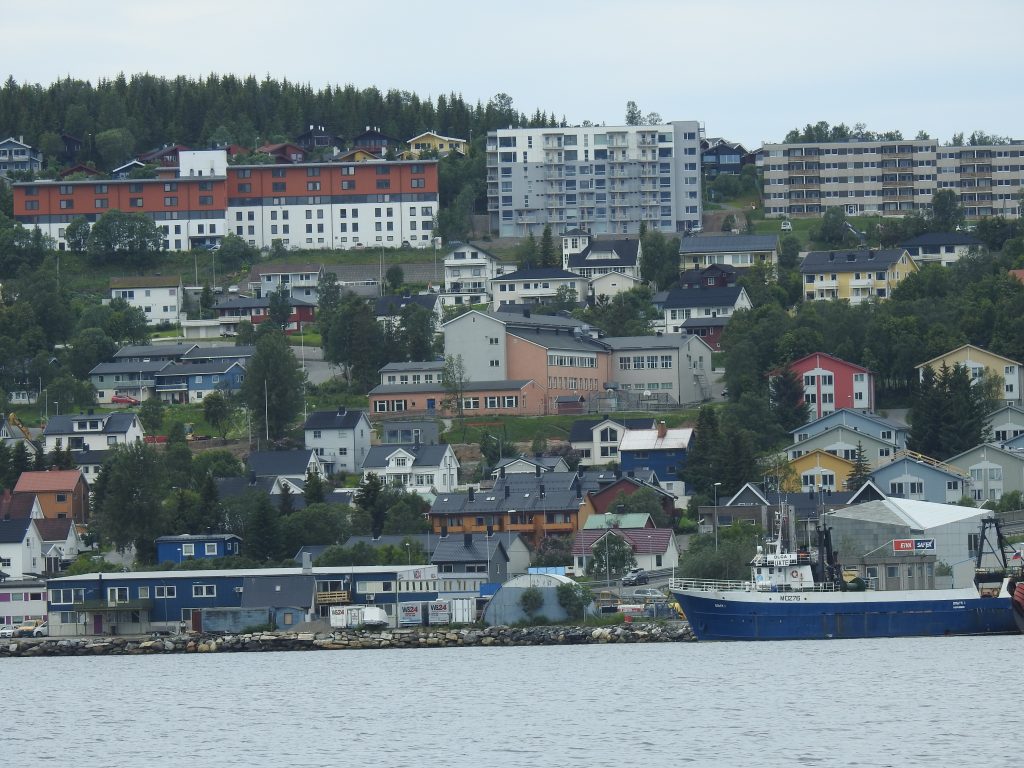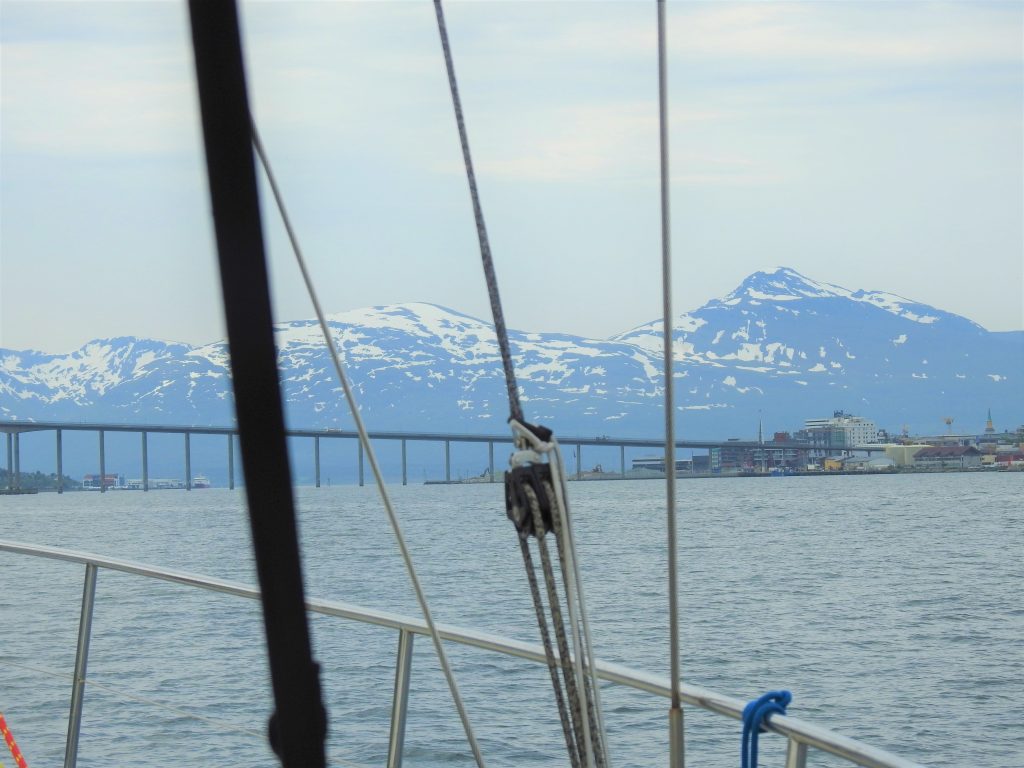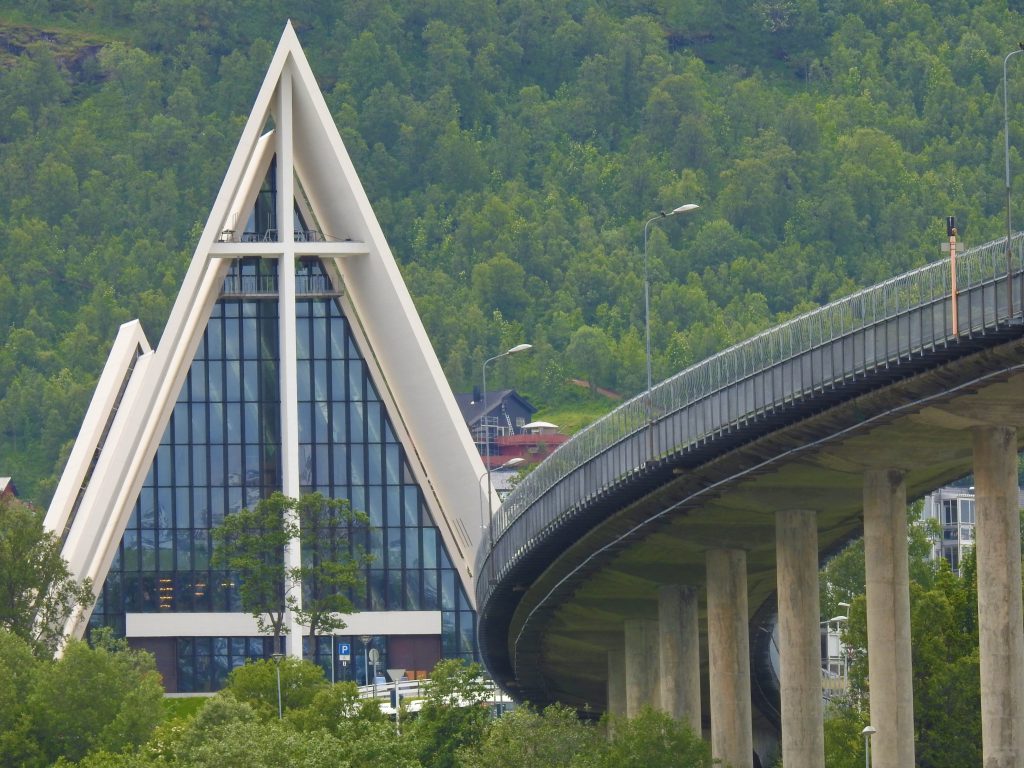 Tromso is located on the island of Tromsoya, 350 kms north of the Arctic Circle and connected to the mainland by this bridge. It's population is approx. 72,000. Tromso has mild weather because of the warm water currents of the gulf stream allowing beautiful winters and tree growth despite its very high latitude. With the highest number of old wooden houses in Northern Norway, Tromso's oldest dates back to 1789. They do get older….. archaeological excavations have found evidence of inhabitants since the ice age. Artifacts and remains of buildings estimated to be 9,000-10,000 years old. The area is rich in Norse and Sami heritage. The great explorer Roald Amundsen was Norwegian. His advantageous position of being raised so close to the polar regions, he led the first expedition on the 'Maud' through the North West Passage in 1906 and was the first to reach the South Pole in 1911. We saw his ship 'Maud' during our trip to the North West Passage 100 years later in 2006, now just a skeleton, ice bound near Cambridge Bay. Amundsen disappeared at the age of 55 in the Barents Sea while flying on a rescue mission in the Arctic. A fascinating man if you ever have time to read about him.
Day 35: Wednesday, 10th July 2019. 0200 – Land Ahoy!! We motored through the waterways enjoying every moment of this beautiful country. Puffins were everywhere. The sky was cloudy, water and wind calm. It took us another 9 hours to reach the marina. We fueled up, cleaned French Kiss, paid at a vending machine for our few nights accommodation, then headed to the Radisson for a long awaited shower! It was so close we could see French Kiss from our foyer.
We enjoyed the rest of the week eating out, walking through town, visiting the highest point and Carrie and I doing the e-bike tour.
James missed his family and I'm sure keeping a 'dry' boat for so long was wearing thin for both men. Everybody needed their own space and it was given.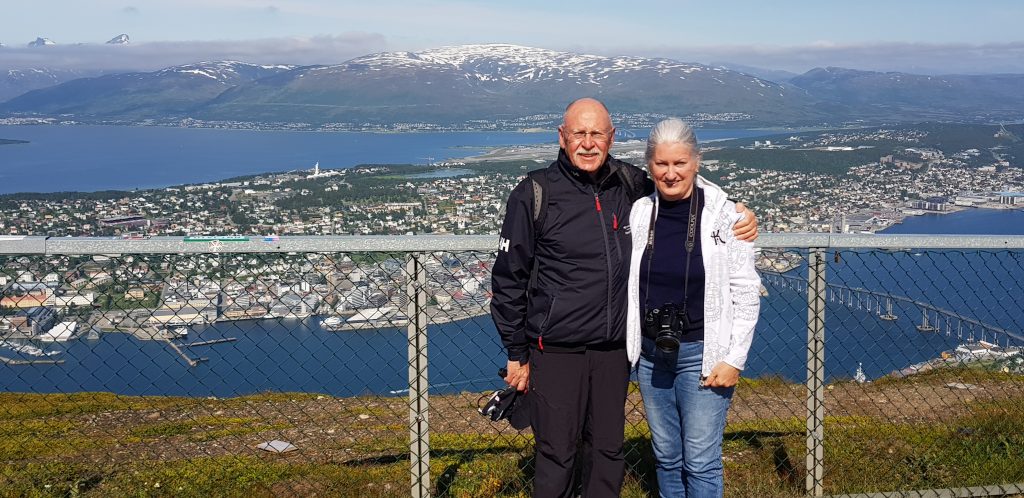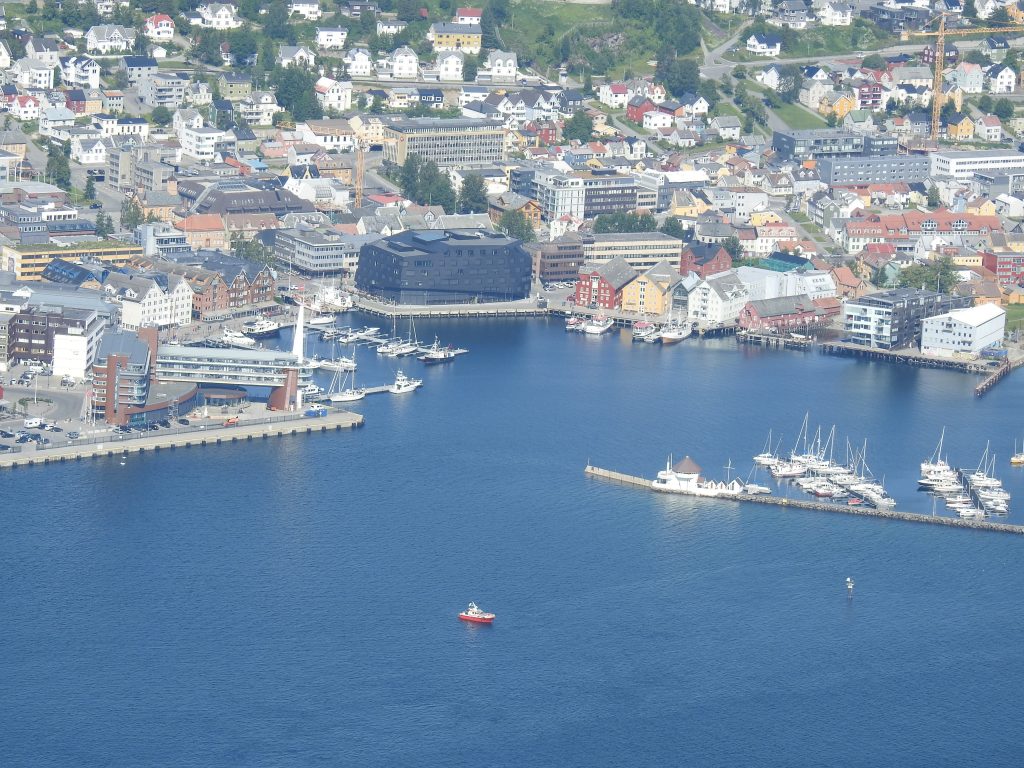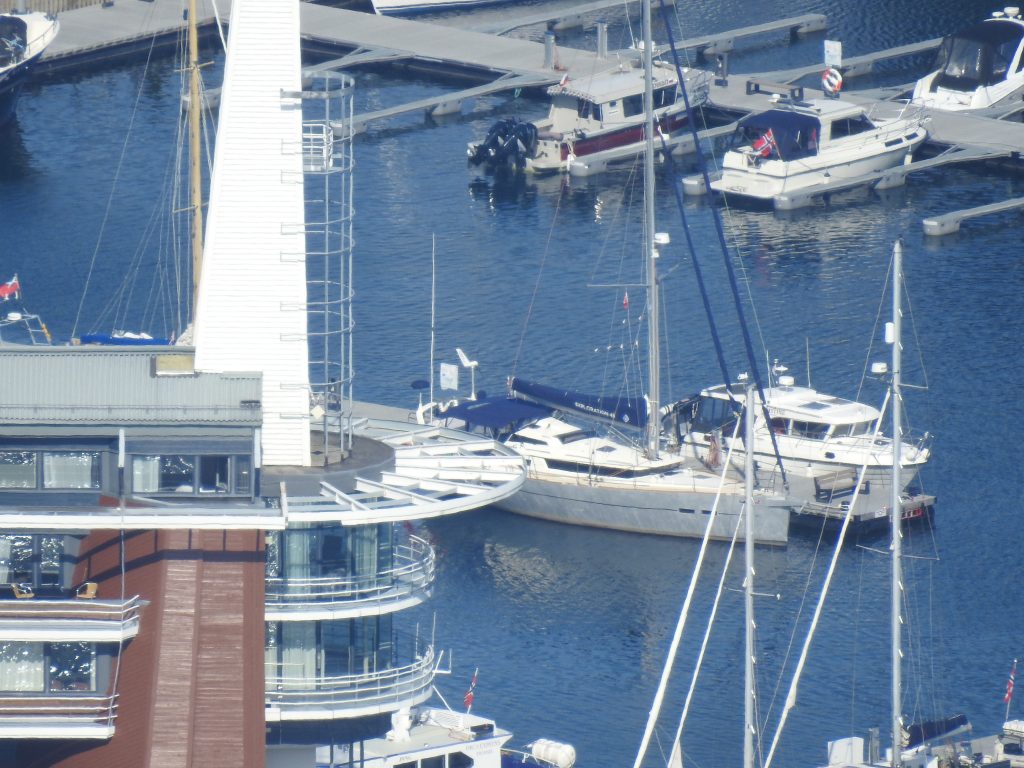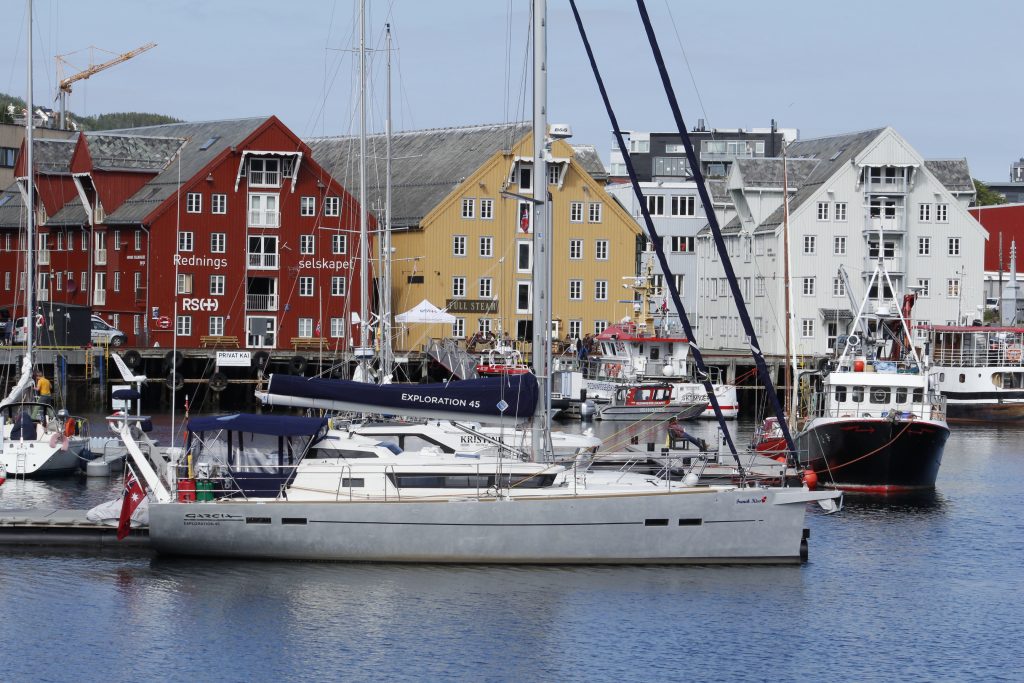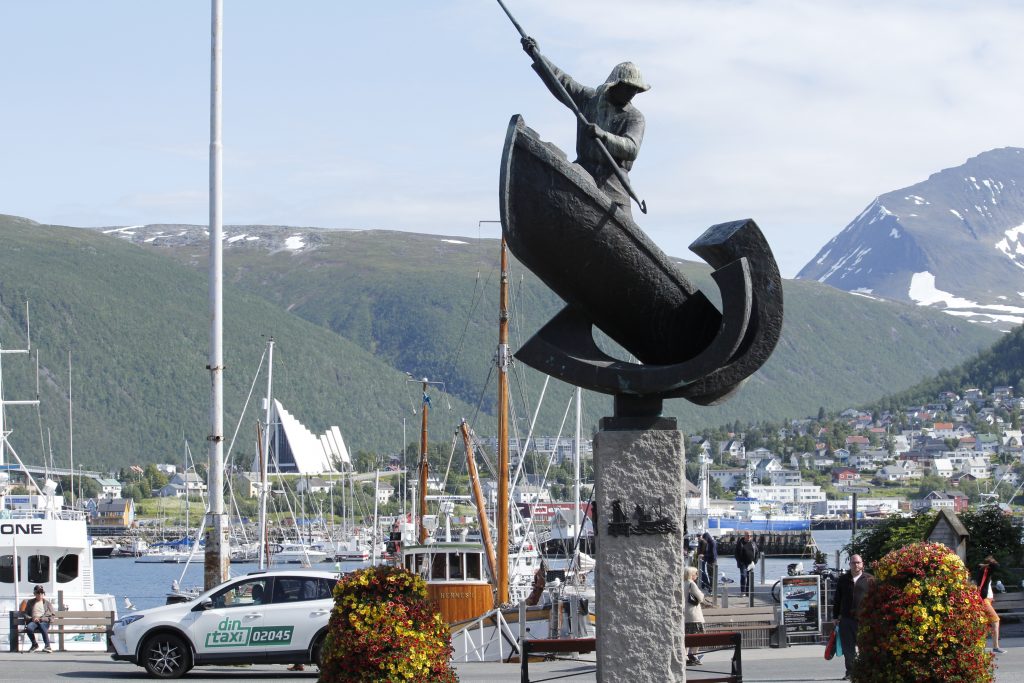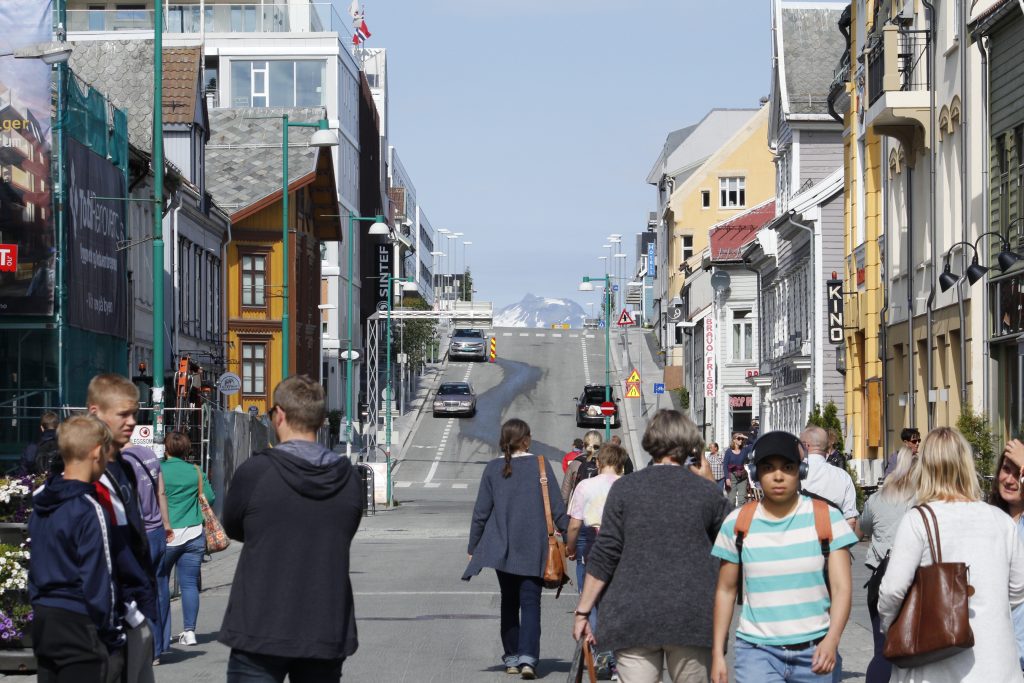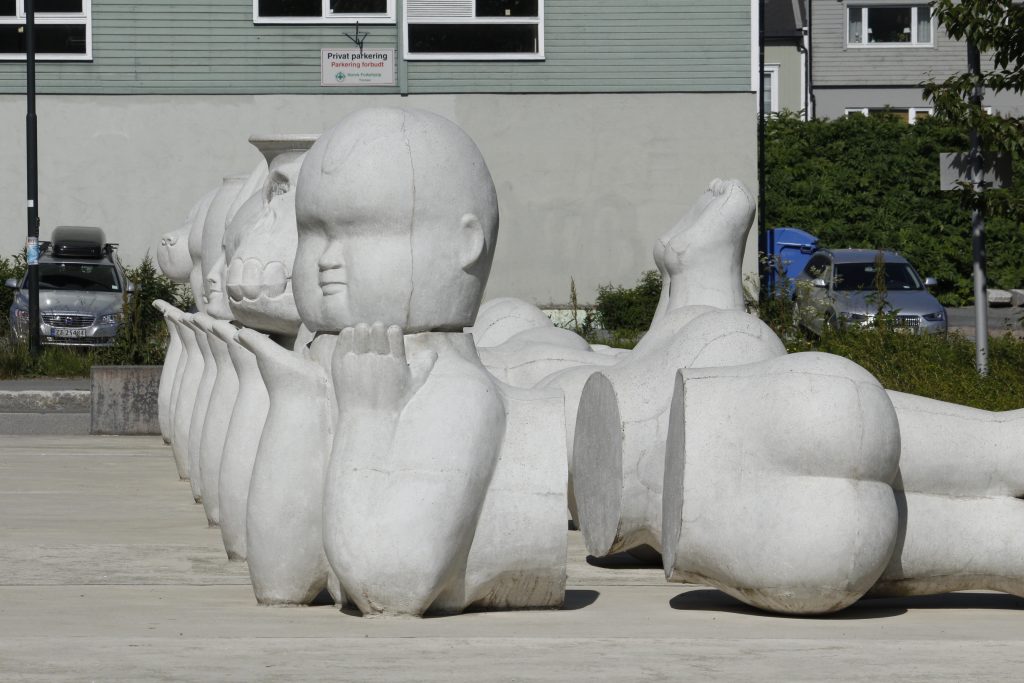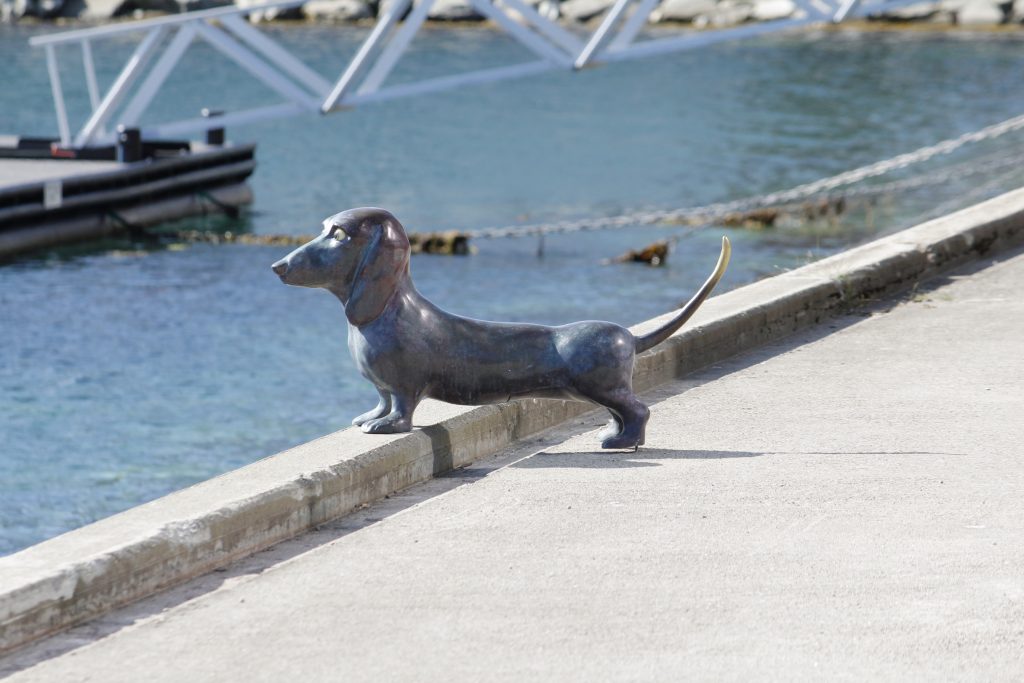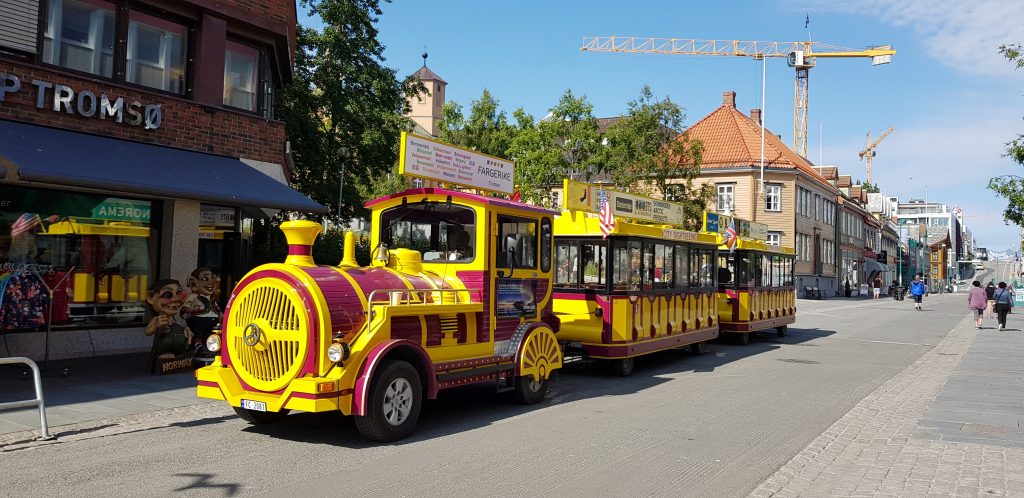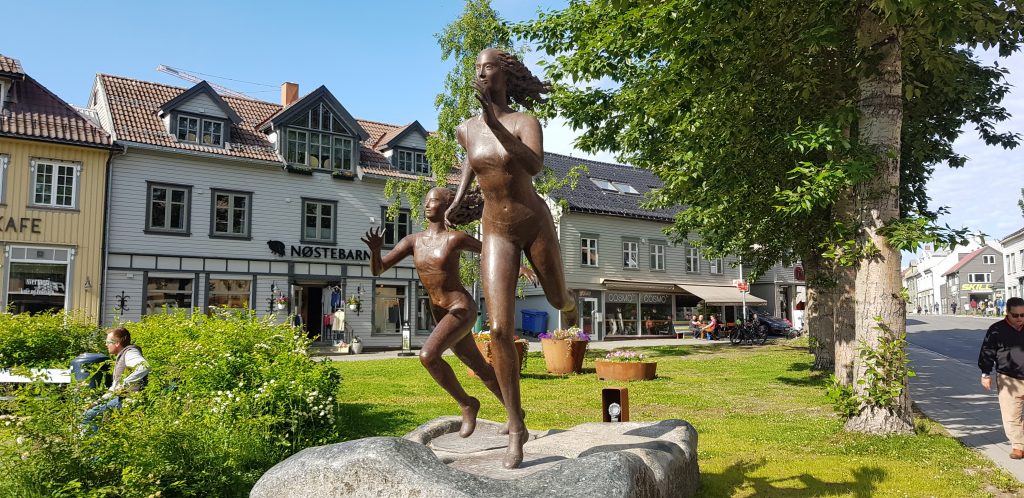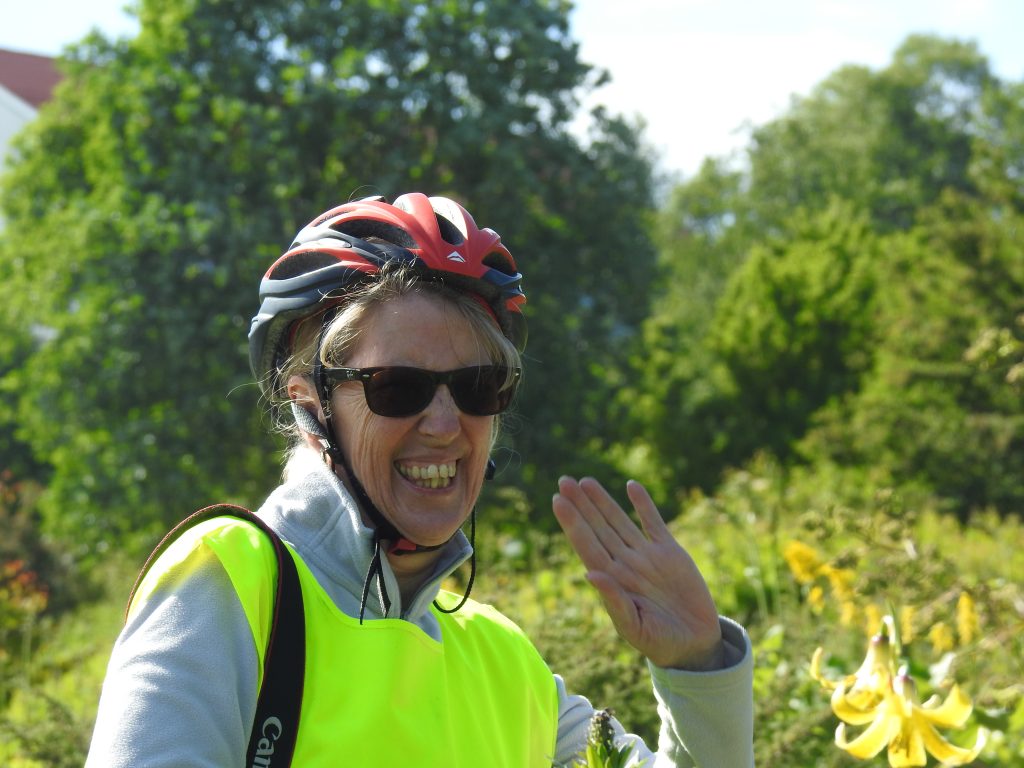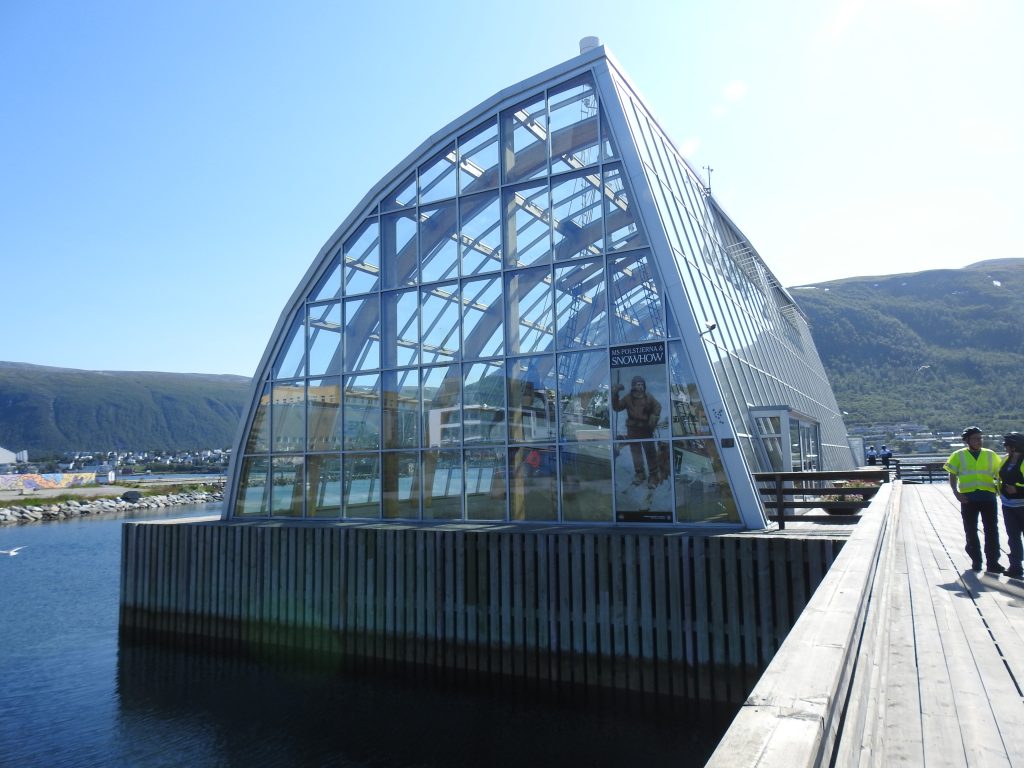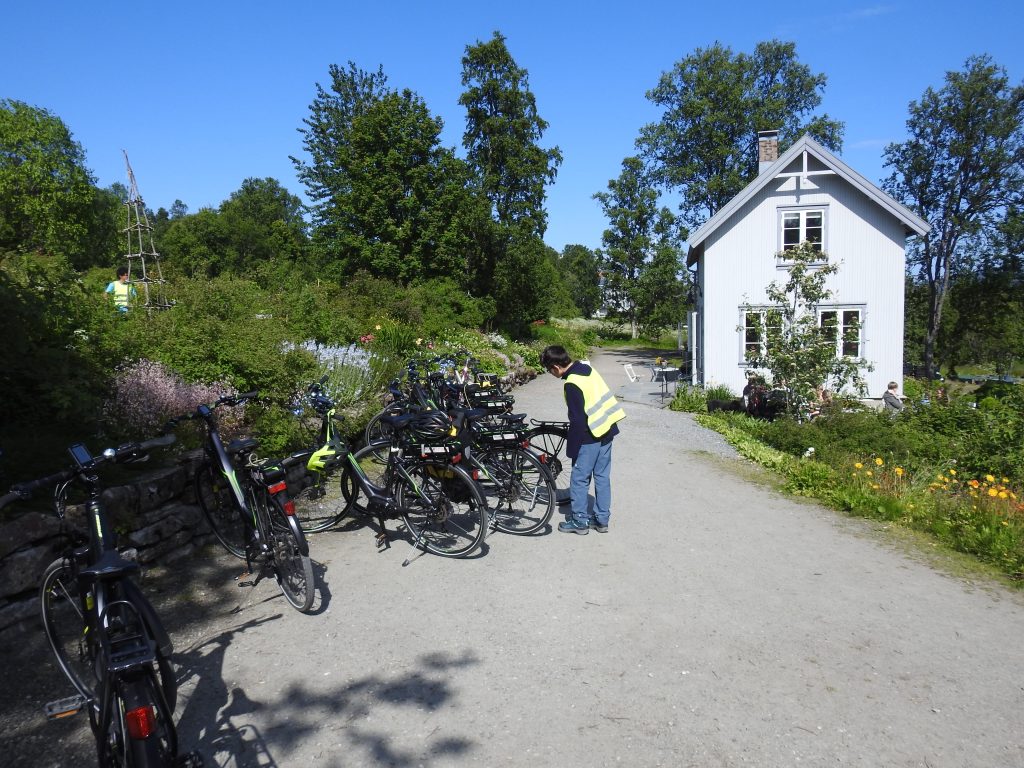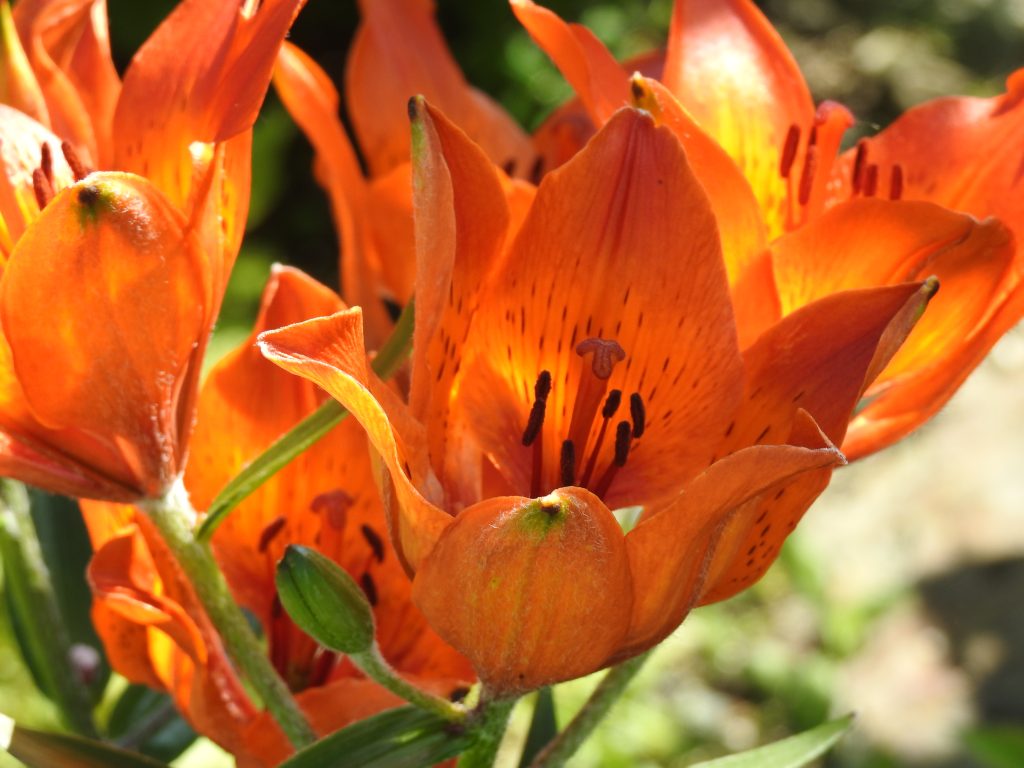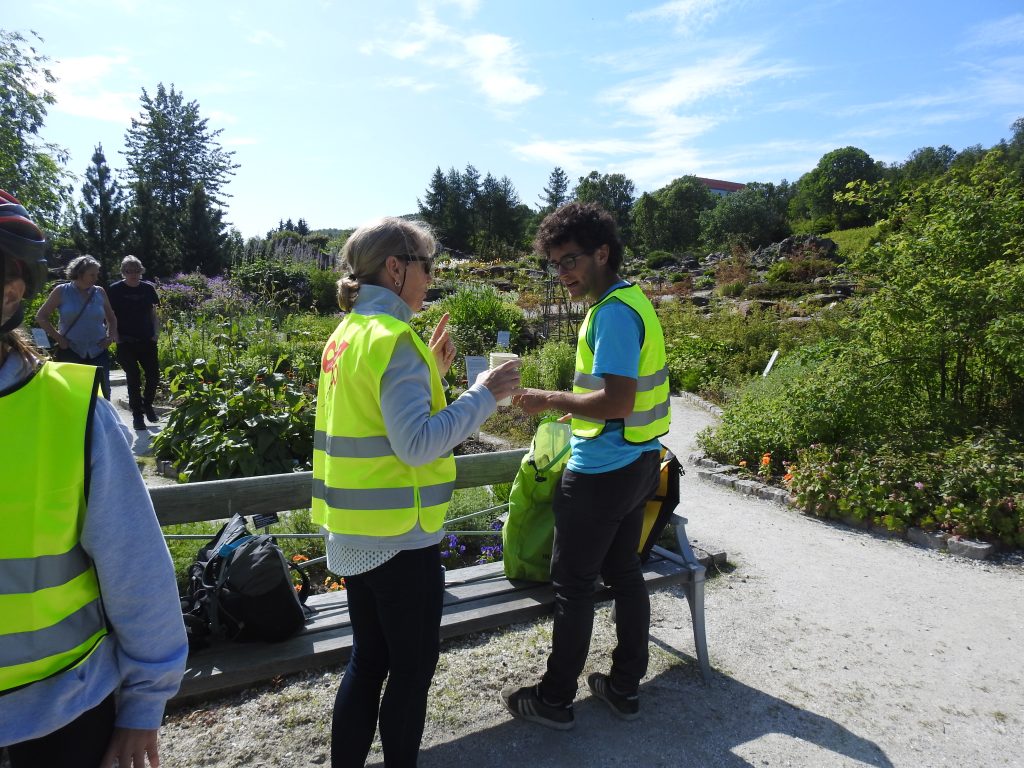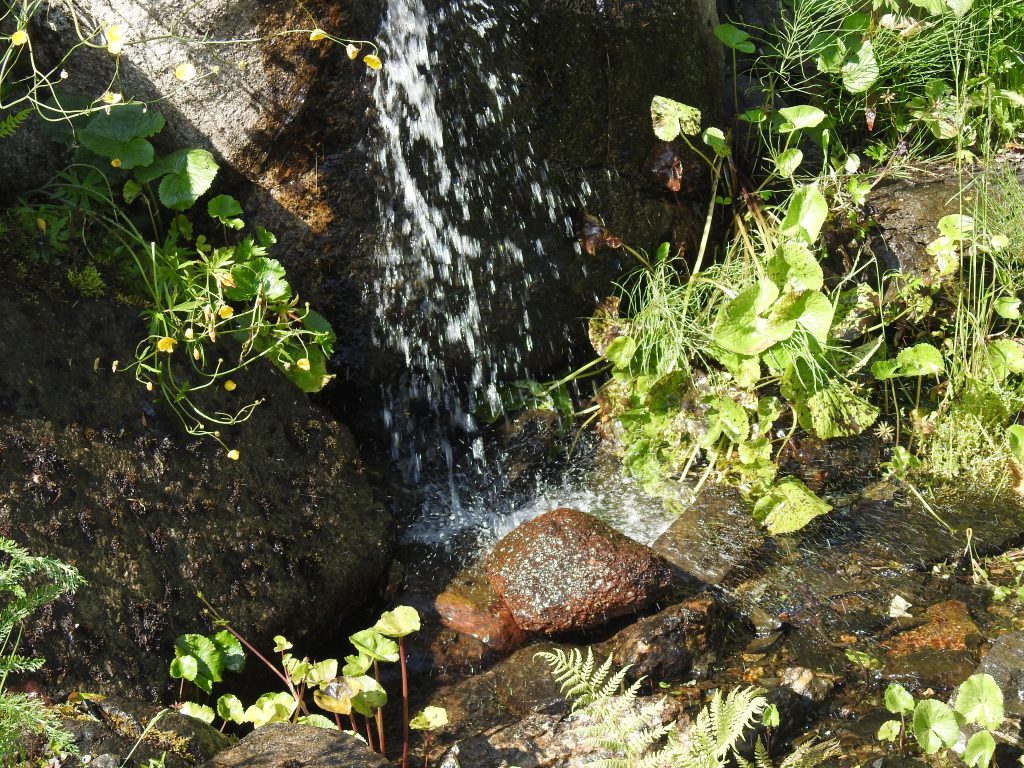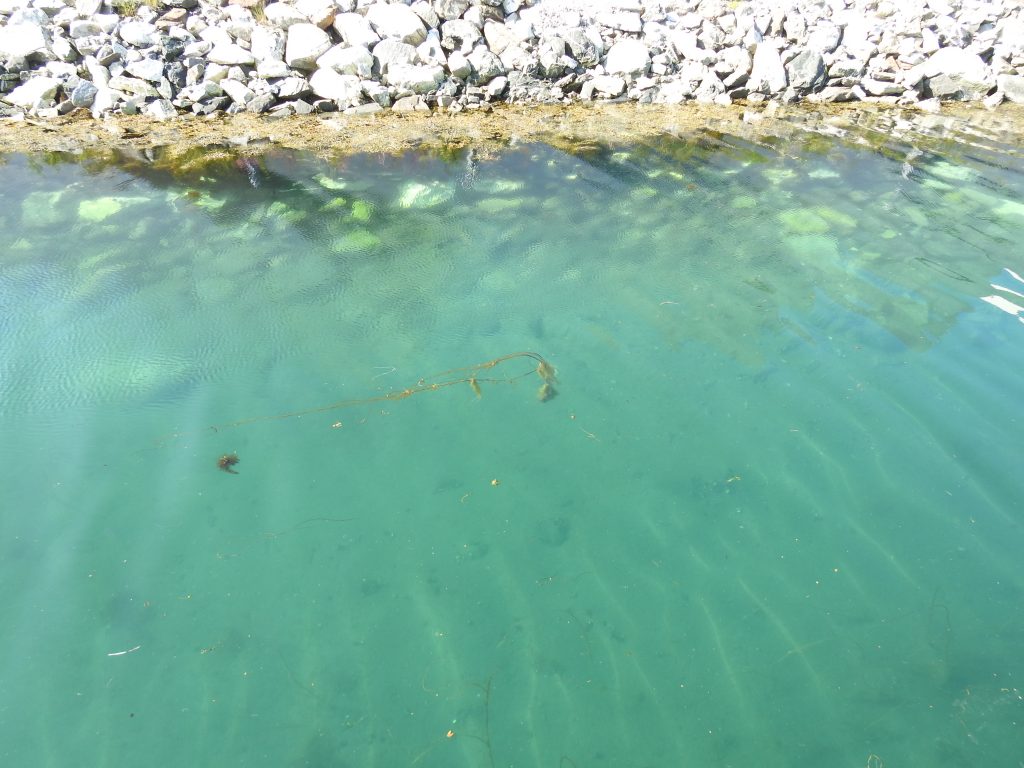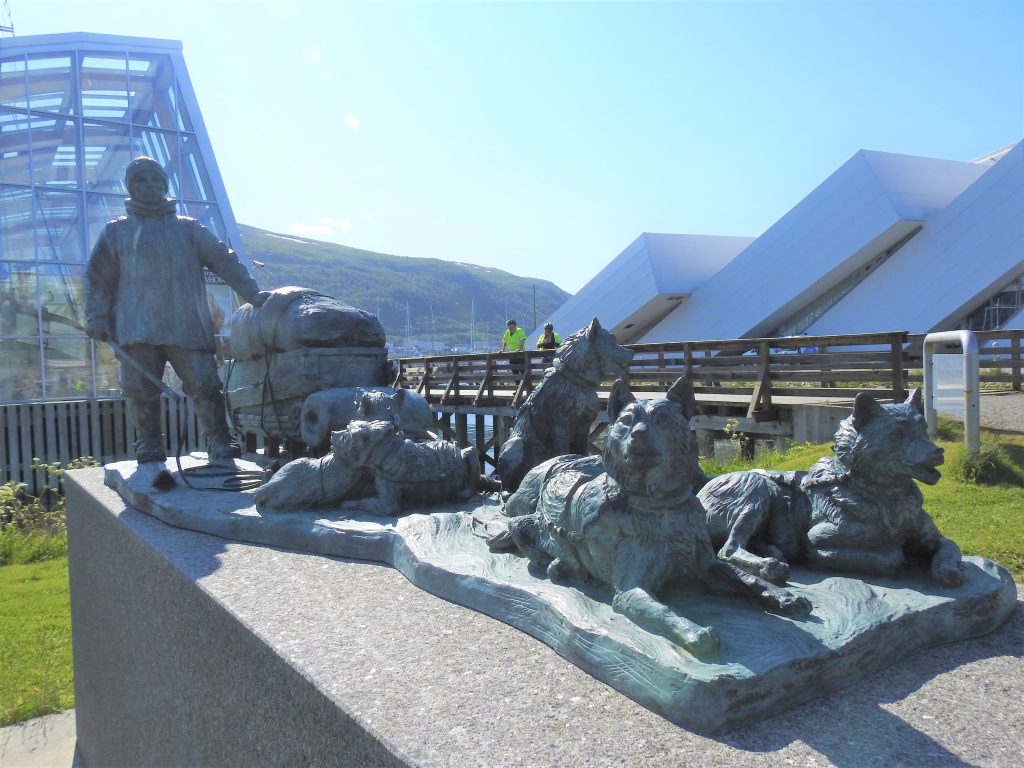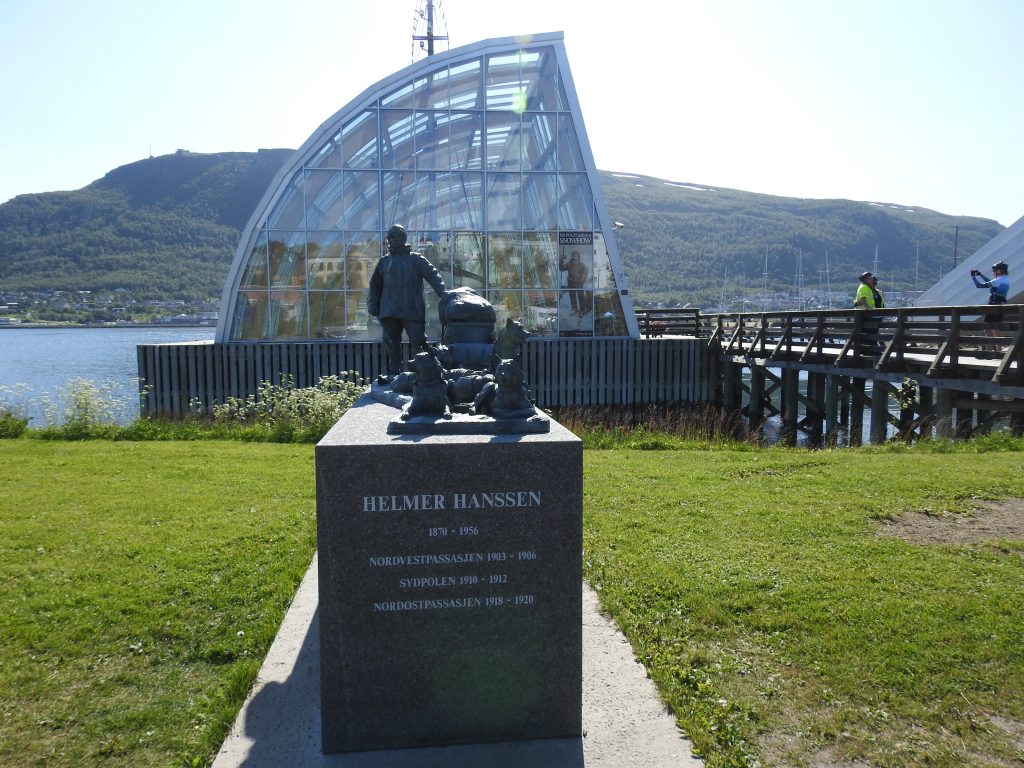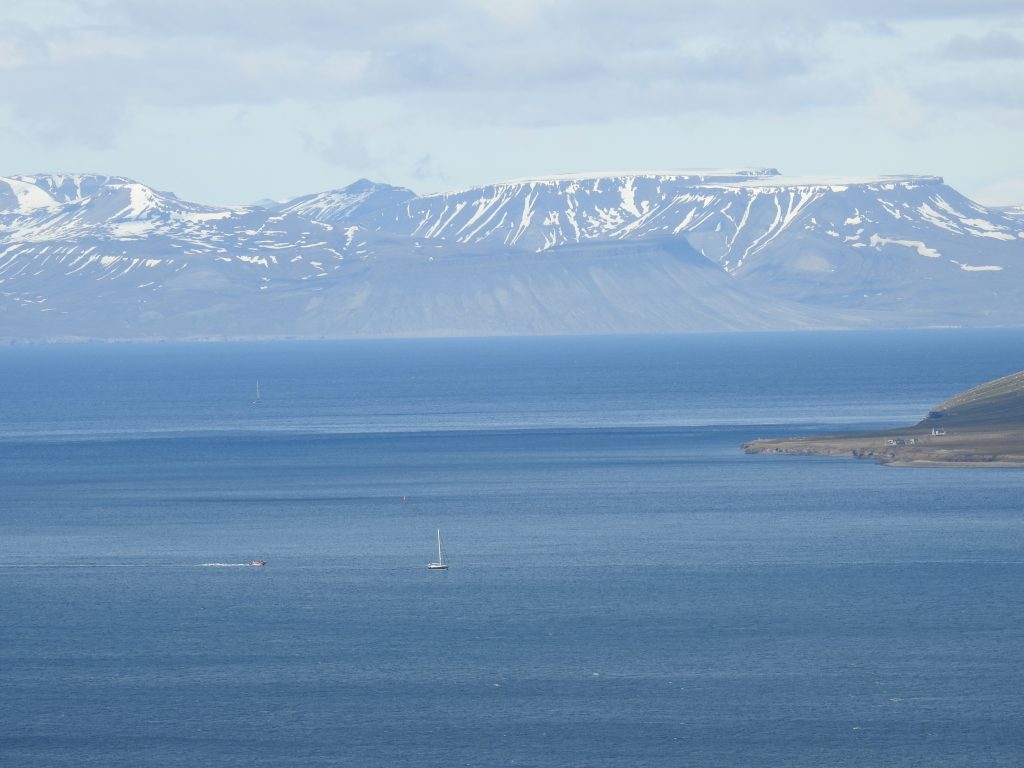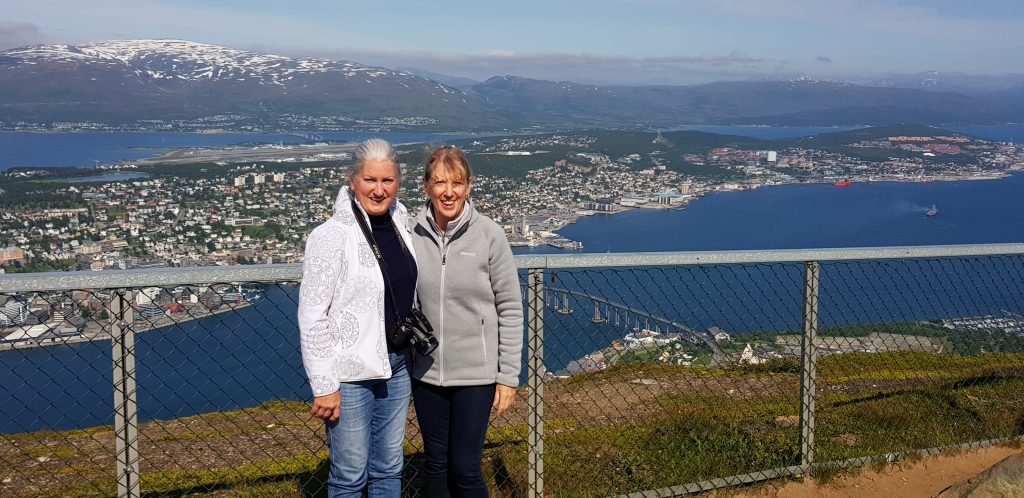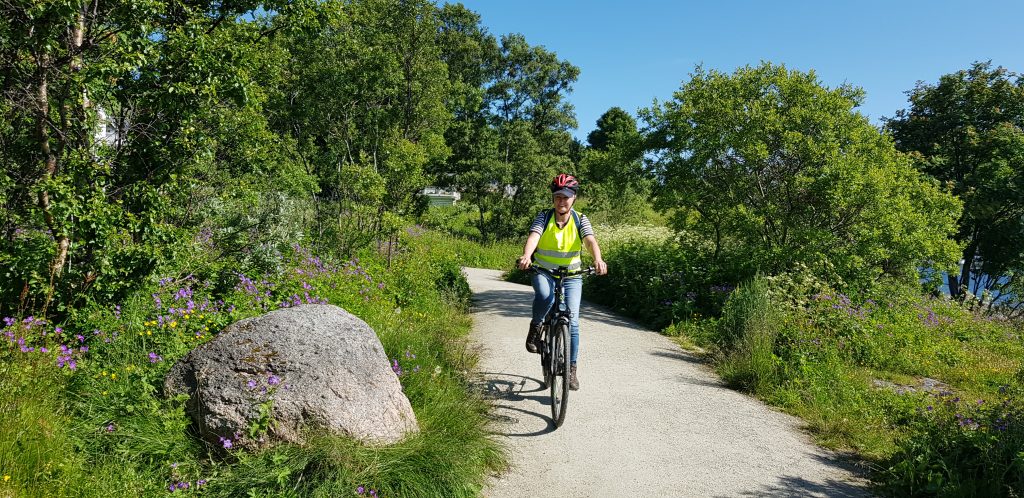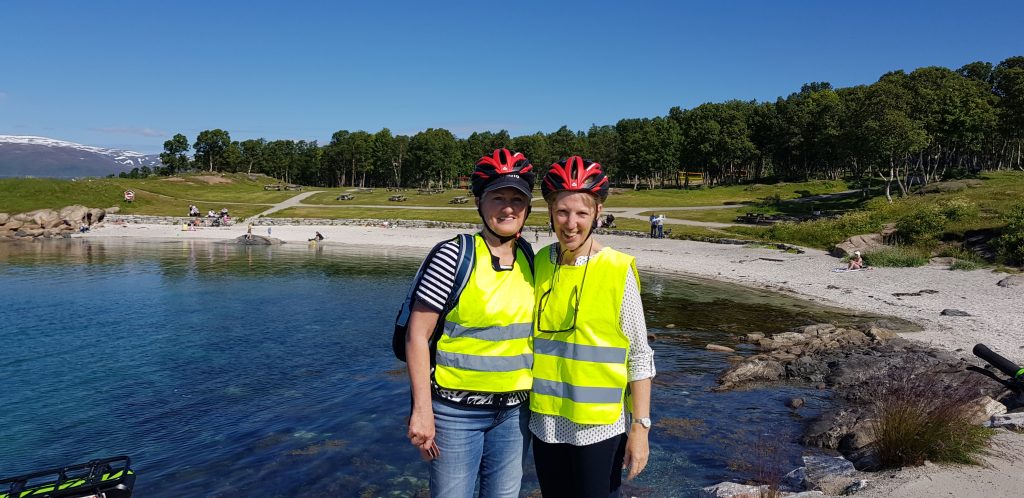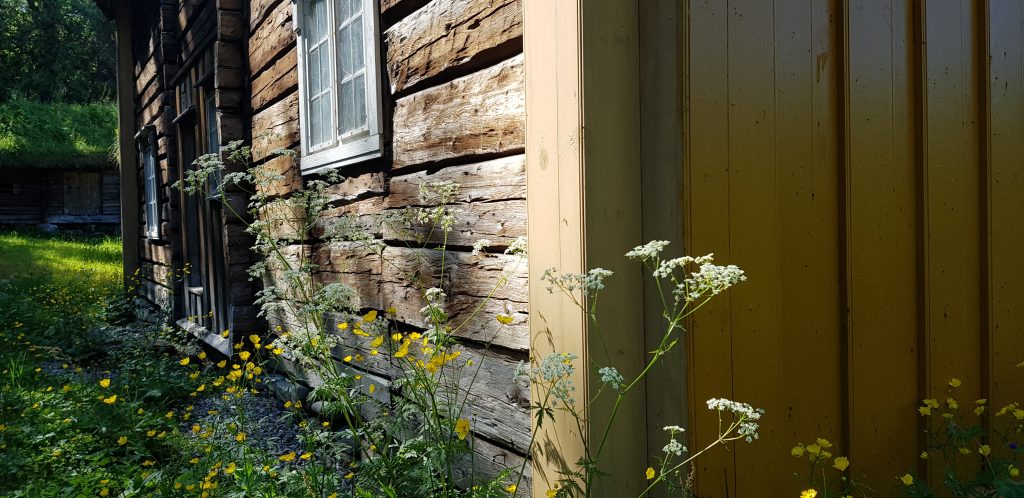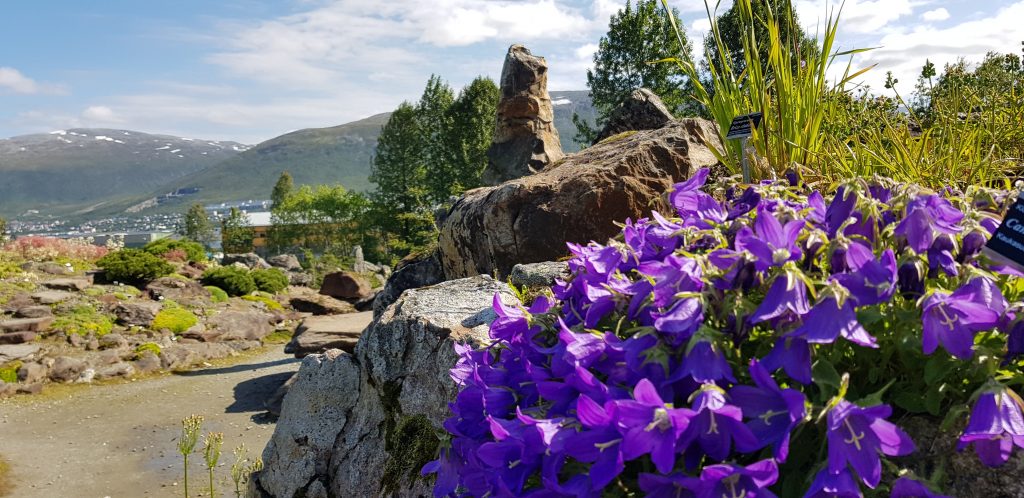 All sorts of ideas were suggested concerning Amber and James then the guys decided to head straight home to Conwy. James decided not to fly home and for Amber to stay with the children in Conwy until baby Julian was sorted with his vaccinations etc. Sailing with a 3 month old may not be so easy.
Day 39: Sunday, 14th July. Just after lunch 12:30 we pulled out of the town harbour marina and headed southward, all going well we had 5-7 day sail ahead of us. We settled back into our 3 and 4 hour shifts cruising passed the oil platforms accompanied by sea gulls.
Day 41: Monday, 16th July. Carrie and I did our shifts together for another momentous occasion, with only electronic charts to tell us, we crossed the Arctic Circle for the second time at 2103. The guys were sleeping so we enjoyed the experience ourselves drawing our position on the paper chart with ink pen, something you never do.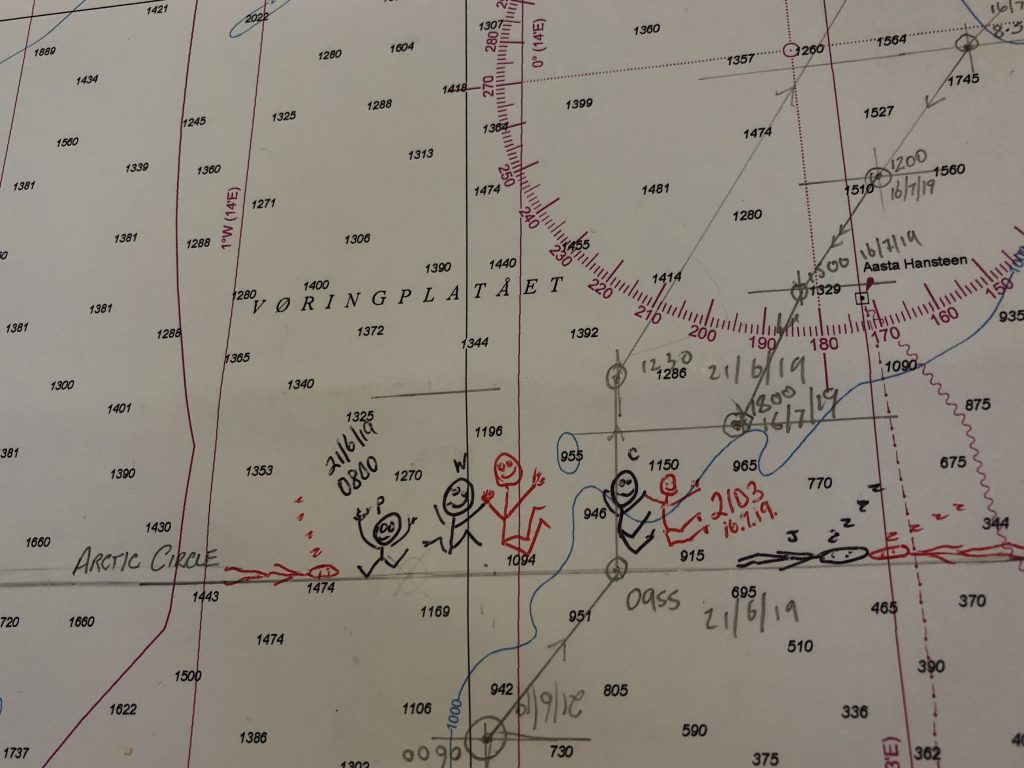 Day 44: Friday, 19th July. 1810 we pulled into Lerwick, Shetland Islands. It was lovely. We knew our way around, visited a favourite restaurant for dinner that night, chatted to an elderly gentleman at the next table and knowing where the showers and laundry were, we felt at home.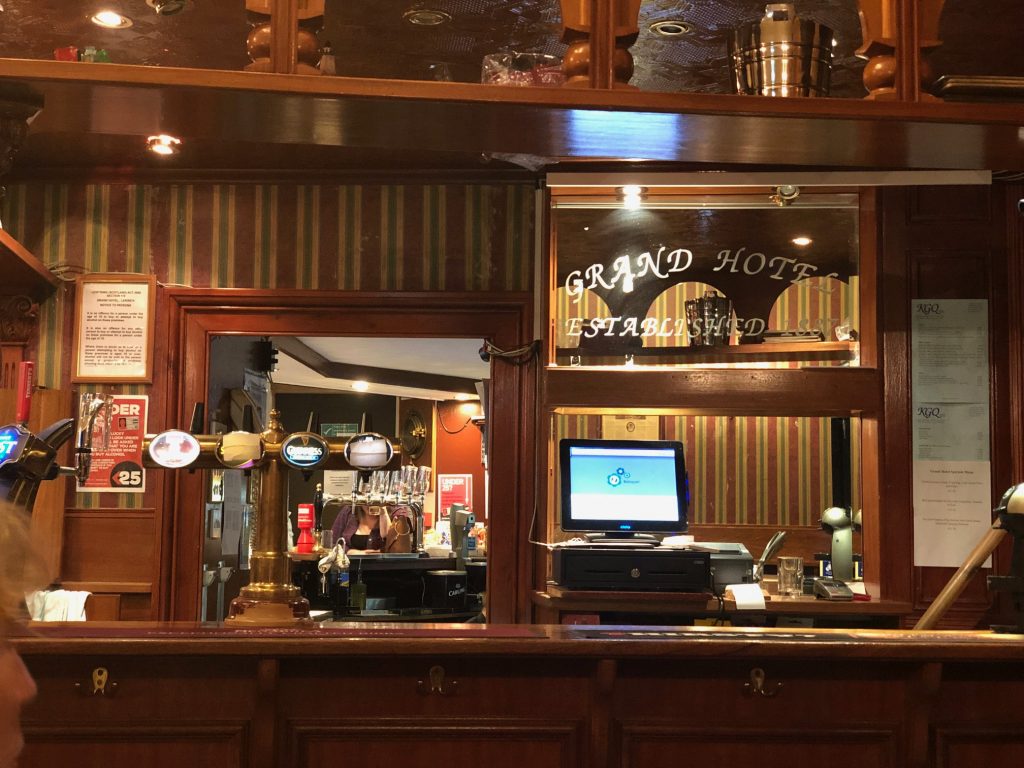 There was no available berths so we rafted against another yacht. Very common practice in this part of the northern hemisphere but so unusual when it's rarely done in Australia (that I know of). When someone rafts against you they exit over the bow of your yacht… dirty boots and all. I do not appreciate disrespectful neighbours! Plus the inconsiderate stomping as they walked above your cabin at any hour of the night while you were sleeping.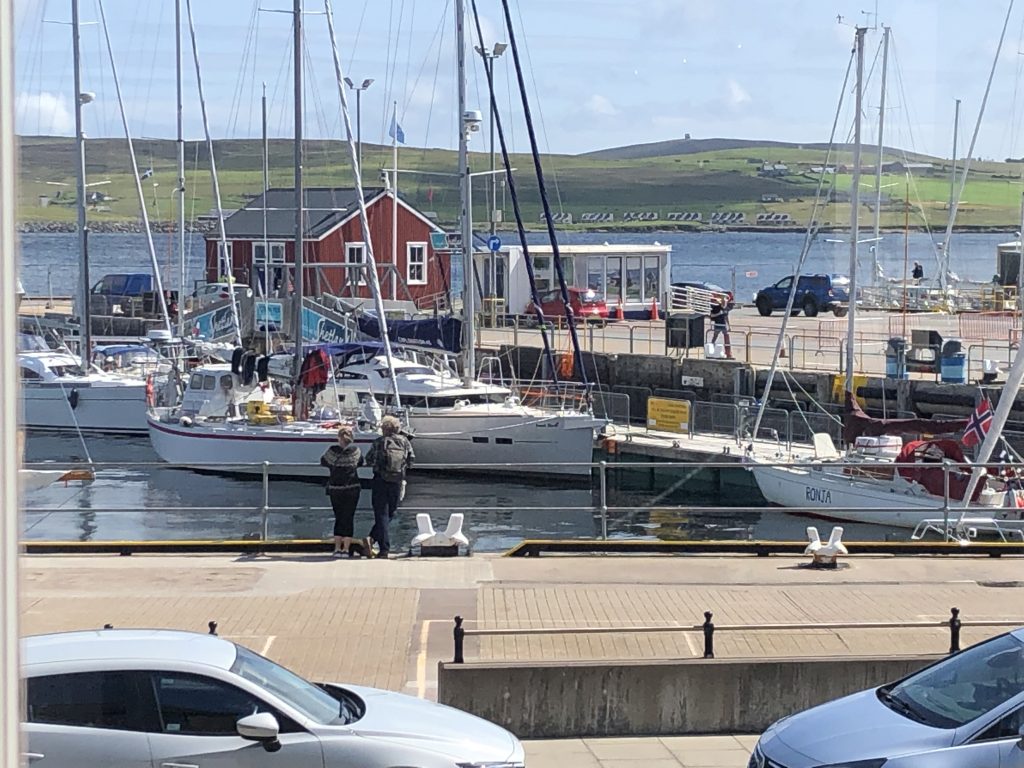 Carrie went into a chocolate shop where the owner had a world map stuck with pins of where her customers had come from. Much to her surprise one was from our hometown of Tannum Sands! Sharon Roder! We will have to find her sometime.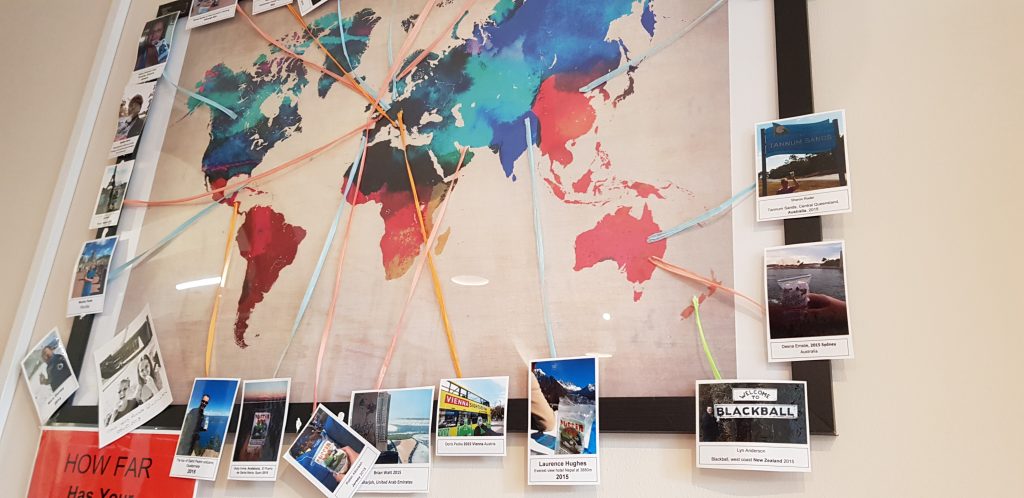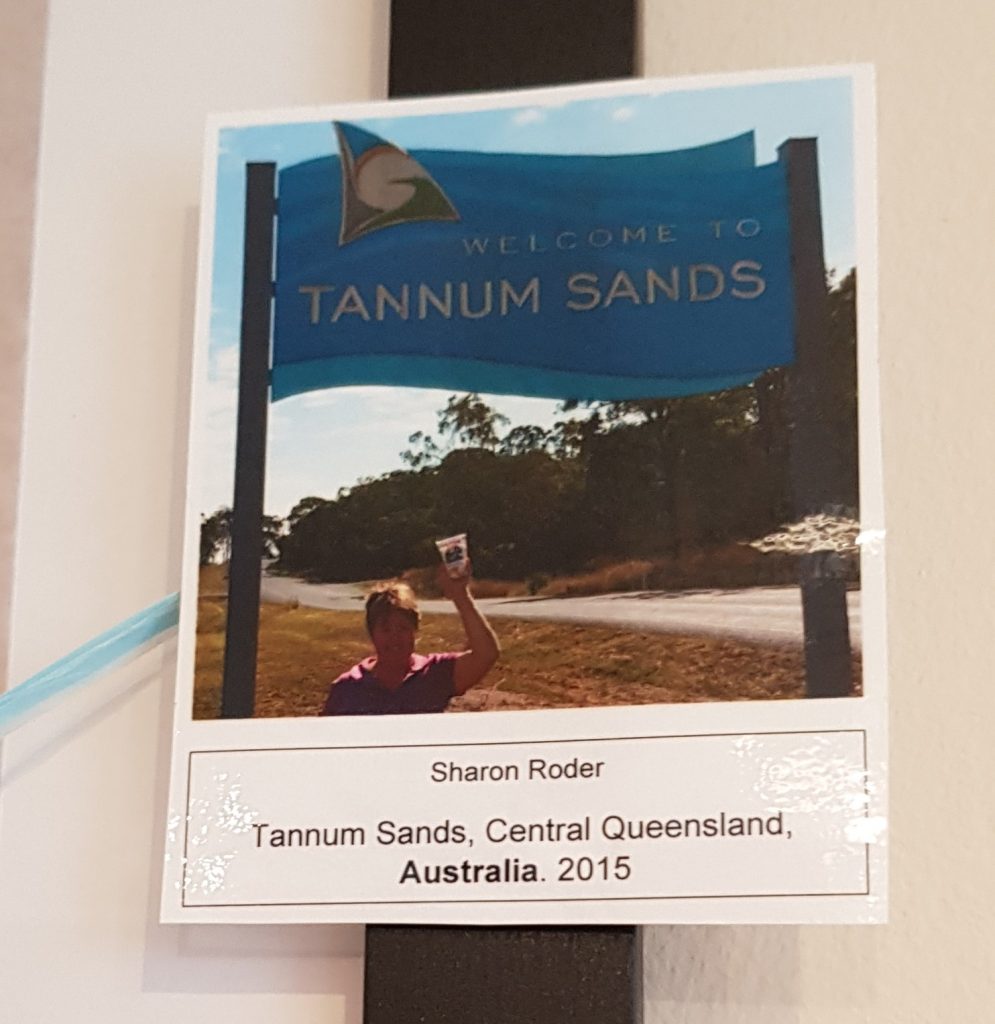 We decided to sail between the Shetland and Orkney Islands, around the top end of Scotland, Cape Wrath and down the west coast to the Isle of Man. A small achievement of it's own, we would circumnavigate the top end of Scotland through the canals then up the east coast, around the northern end and down the western side.
Day 47: Monday, 22nd July. 1100 we set sail again from Lerwick. At 0200 the next morning we anchored in a bay by the Orkney Islands. It was a beautiful little spot where farming properties met the sea. We could see the homesteads, barns and smells of manure. So tranquil and far from the madness of cities. Tonight would be our first night of darkness in a month.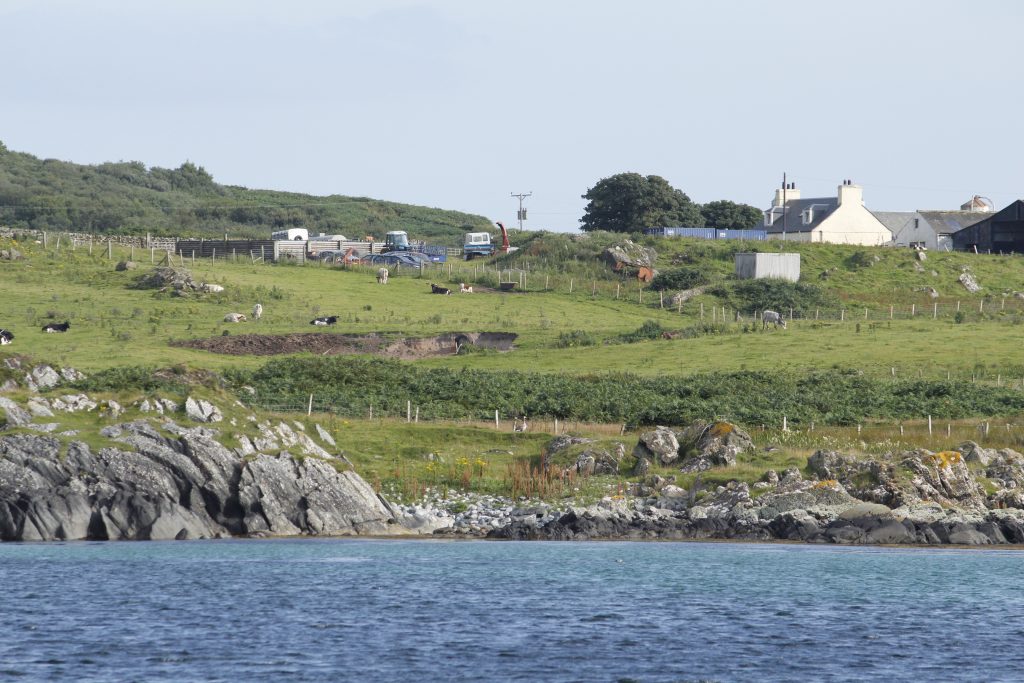 Day 48: Tuesday, 23rd July. James had just told Carrie of the Guinness Book of Records shortest flight in the world being right here, in the Orkneys from Westray to Papa Westray. We were right in the middle of the flight path. Land on the left and land on the right. The words had barely left James' mouth when he saw a plane taxiing down the run way. 'Grab your cameras …. this is it!' How lucky were we! The small, possibly 12 seater took off from the left, flew overhead and landed on the right side. My video timed the flight at 1 minute 53 seconds but the Guinness Book of Records states 53 seconds. There must have been good tailwinds on that day.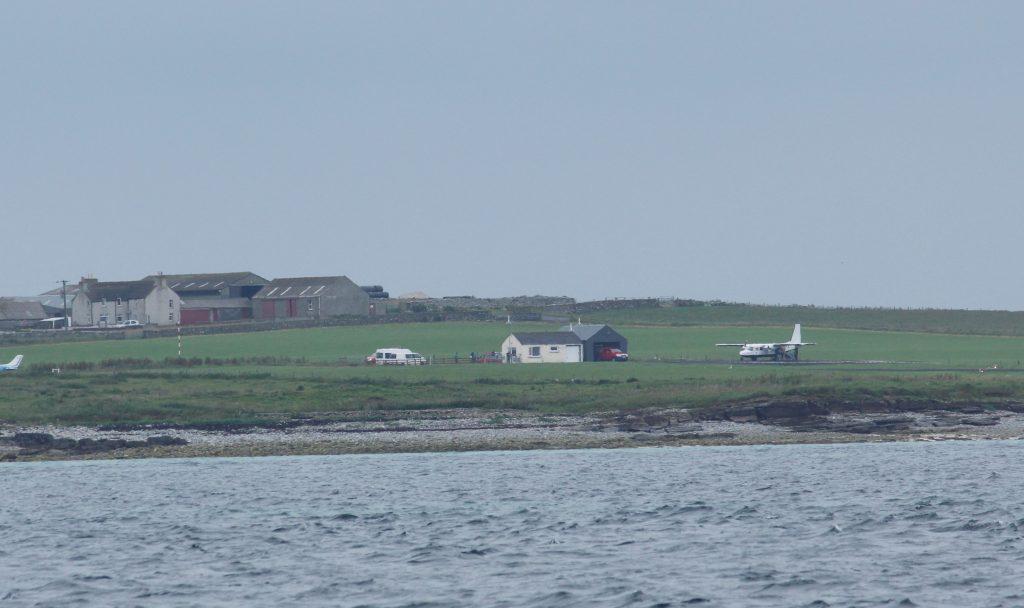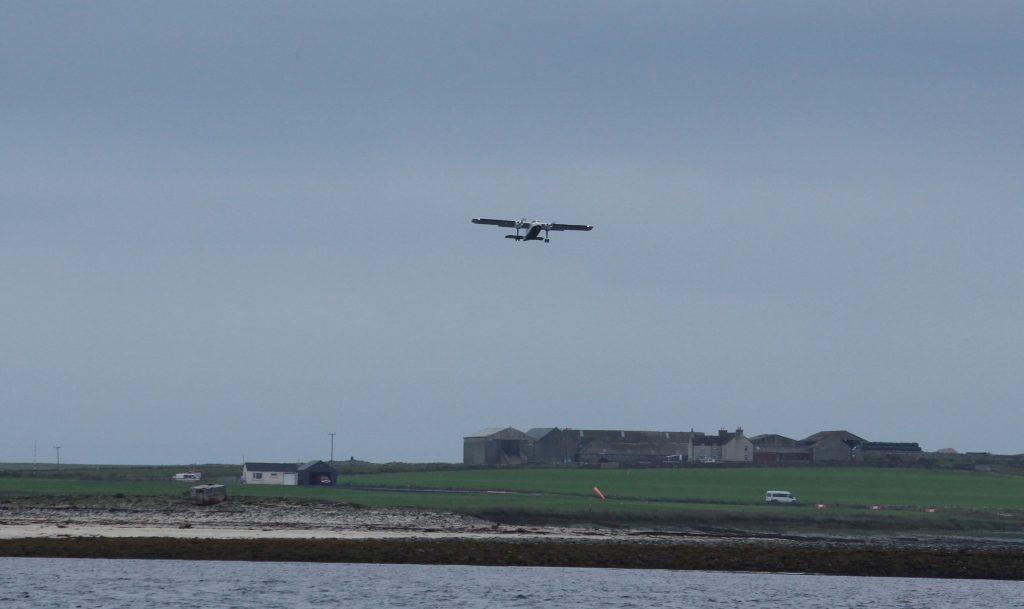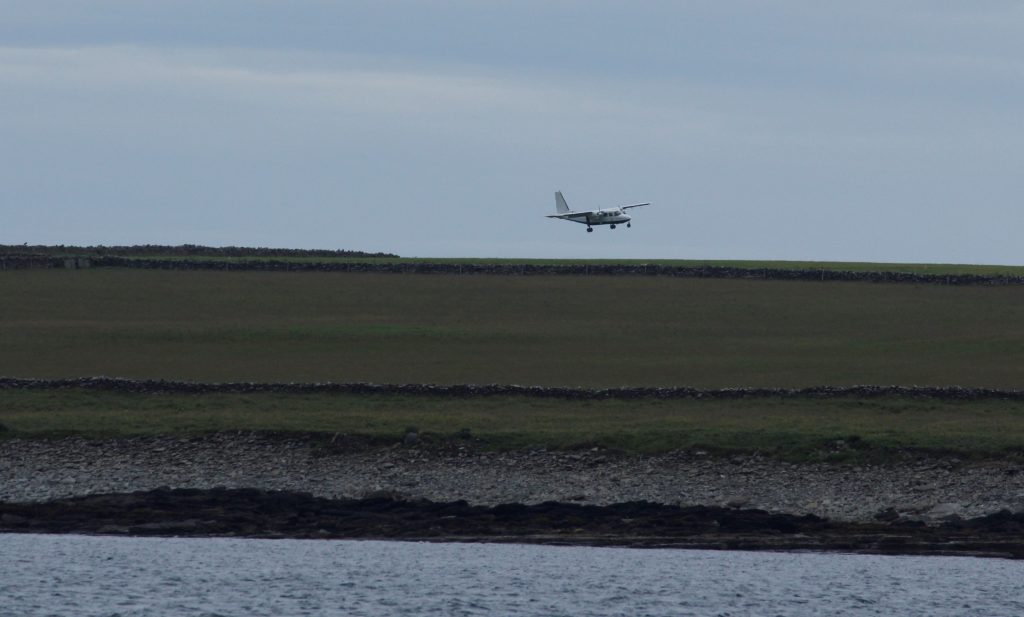 Between the Orkney Islands we headed westward around Cape Wrath. Thought it may have had the name for good reason so kept ourselves wide around the cape and headed south to the Isle of Skye.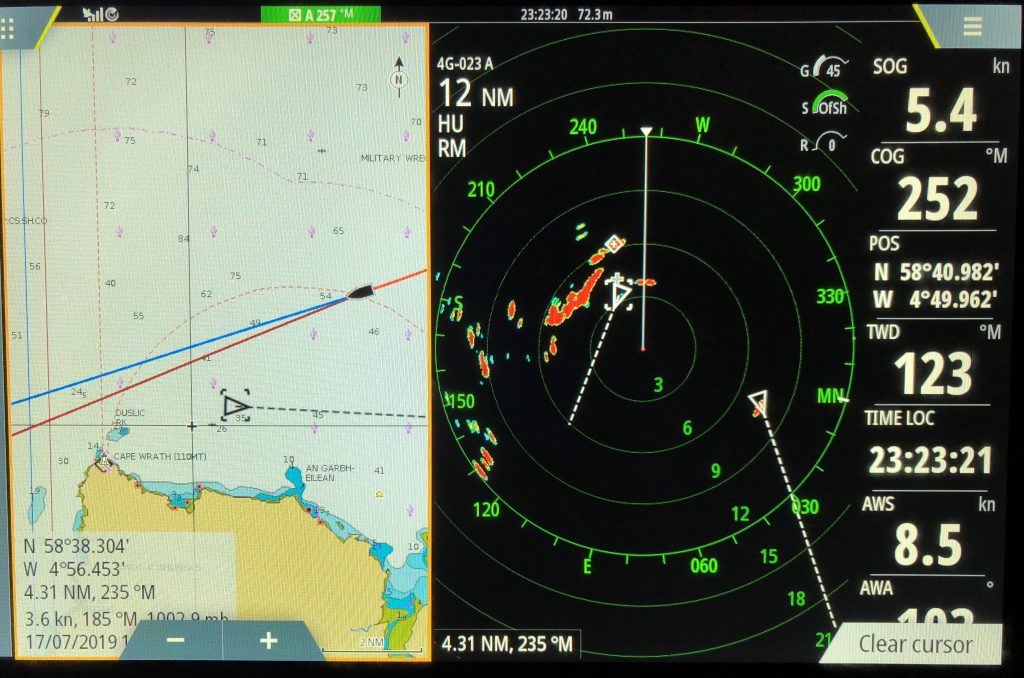 Day 49: Wednesday, 24th July. At 1940 we sailed into the Isle of Skye anchoring over night at Isleornsay Harbour.
Day 50: Thursday, 25th July. James couldn't help himself but race another yacht around a rocky point off the coastline. Winds had picked up to 30 knots and the old racing instinct kicked in and James was off on his own little tangent.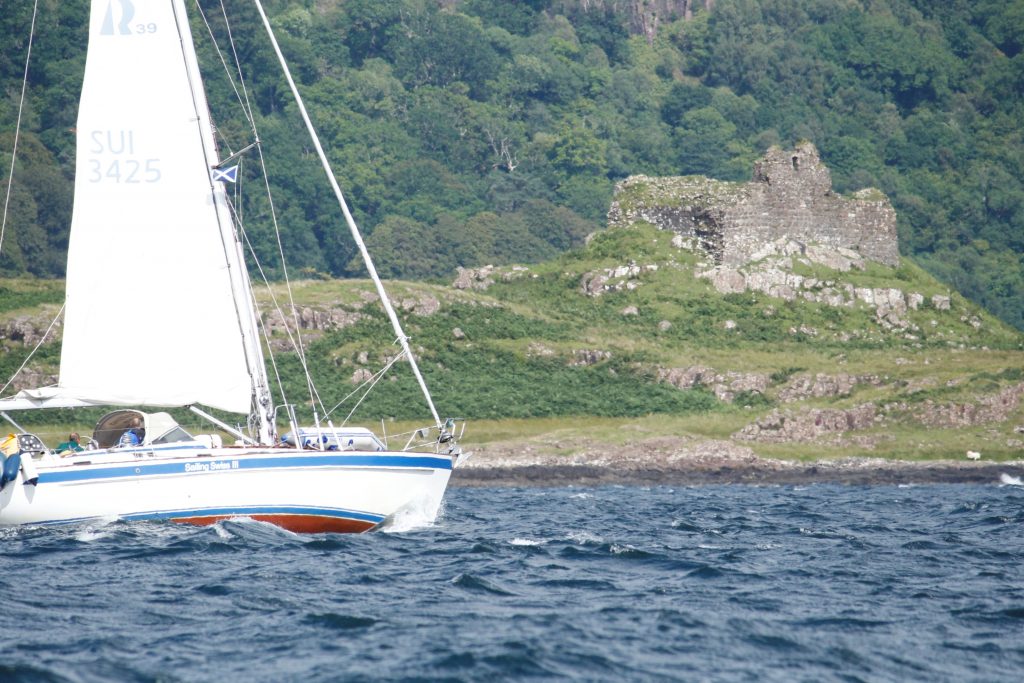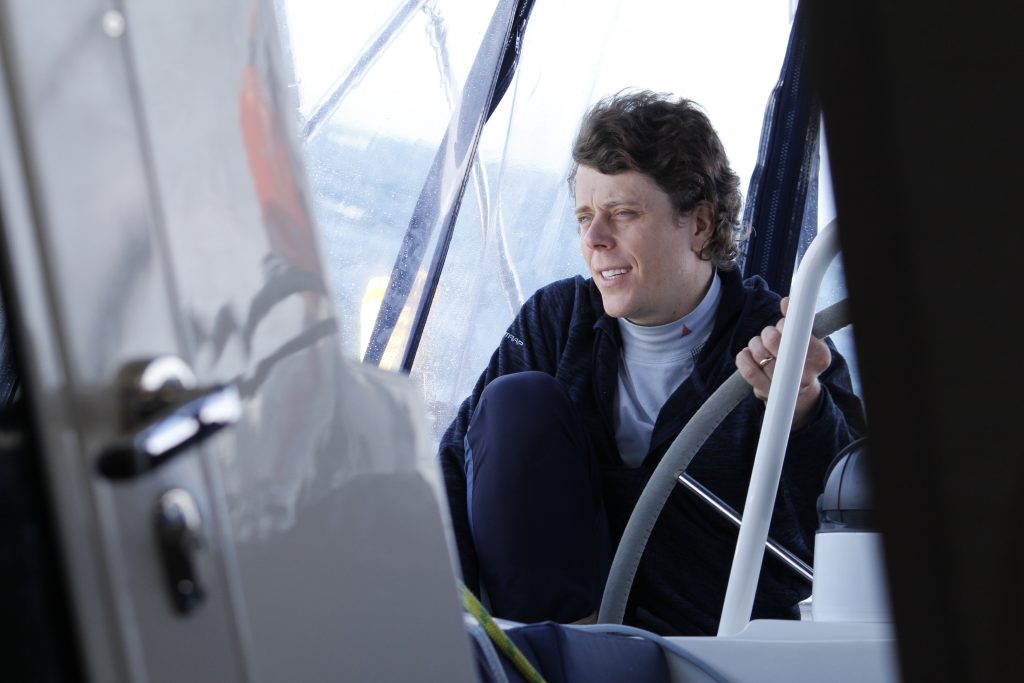 Day 51: Friday, 26th July. We had a days sailing to the Isle of Man. Then, an amazing experience with dolphins. A pod of six or so appeared beside our bow. Like teenage boys they chased and played literally for hours. For 5 hours through the Irish Sea. You would wonder are they territorial or do they have to find their way back to where they came from. Whales, turtles and dolphins always pass us but we think that's the area they live in. Obviously no! But, as I write this I realise we only move at 6-7 knots so over a 5 hour period we have only moved about 50 kms which isn't that far for these slick swimmers. Mid afternoon we anchor at West Tarbert Bay.
Day 52: Saturday, 27th July. At 0630 French Kiss departs West Tarbert and is set on course for the Isle of Man.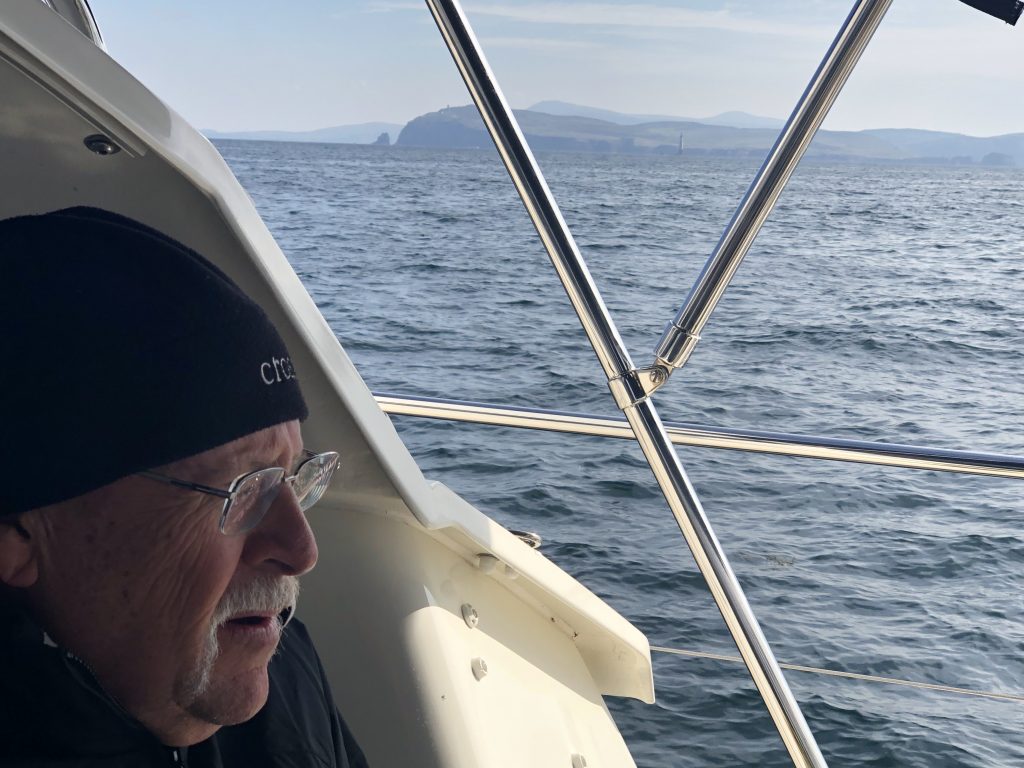 Some of these lighthouses are incredible pieces of engineering. How they built them where they did is no mean feat. Thank God they are where they are! Lighthouses are placed where rocks and cliffs are a hazard. The ocean can be rough, visibility thick with fog or heavy rain, cloudy nights are black! Not particularly pleasant. So lighthouses are a beautiful sight especially at times like these. Tonight we anchored at Chapel Bay on the Isle of Man. We are able to get news reception. The All Blacks have played the Springboks and tied at 16/16. This is the best news ever. The Boks are back and have tied with the best rugby union team in the world.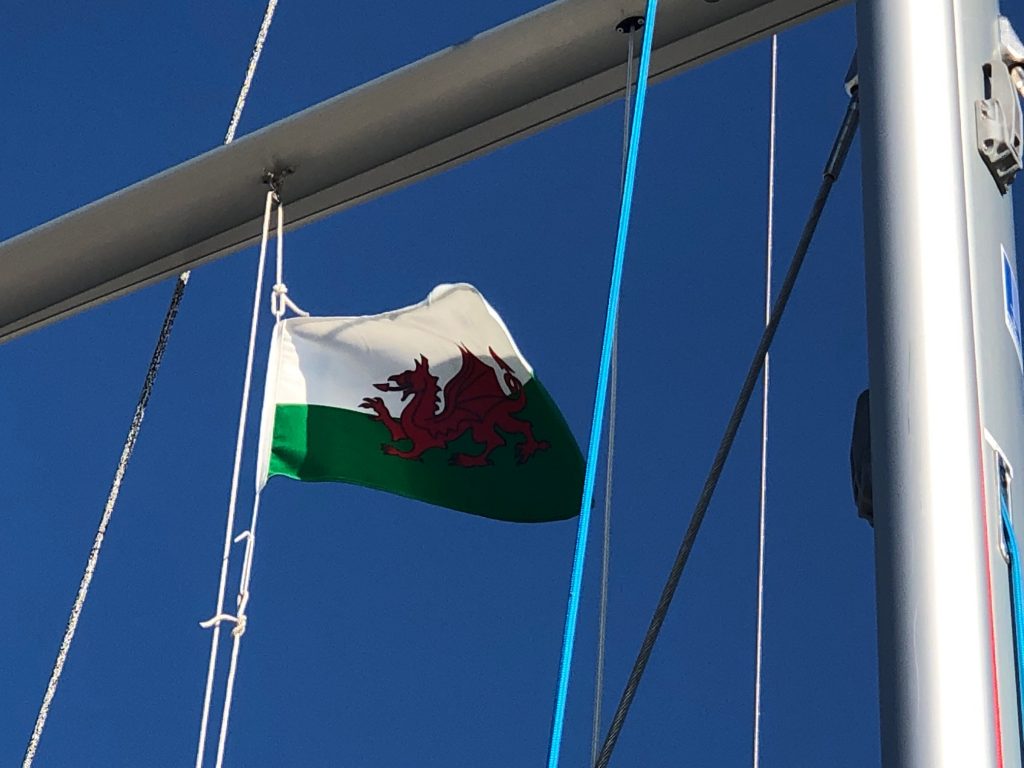 Day 53: Sunday, 28th July. James' family were watching us on Marine Traffic. Amber has left the car at Conwy Marina for James. We leave early at 0825 in the morning. It's raining and the seas are rough with 2 metre swells. Most of our trip had been relatively calm. Georgina and Mike said later they couldn't believe the speed we crossed the passage into Conwy. This was our last watch. It takes us another 8 1/2 hours to get see the first markers leading into Conwy. It's a feeling of jubilation. Triumph! It's emotional. We made it! We are Arctic Explorers! We have done something very few have done. We are the gossip of Conwy Quays Marina! Everyone knows about us. Everyone knows French Kiss. At 1800 we tie up to the dock, step off and hug the four of us.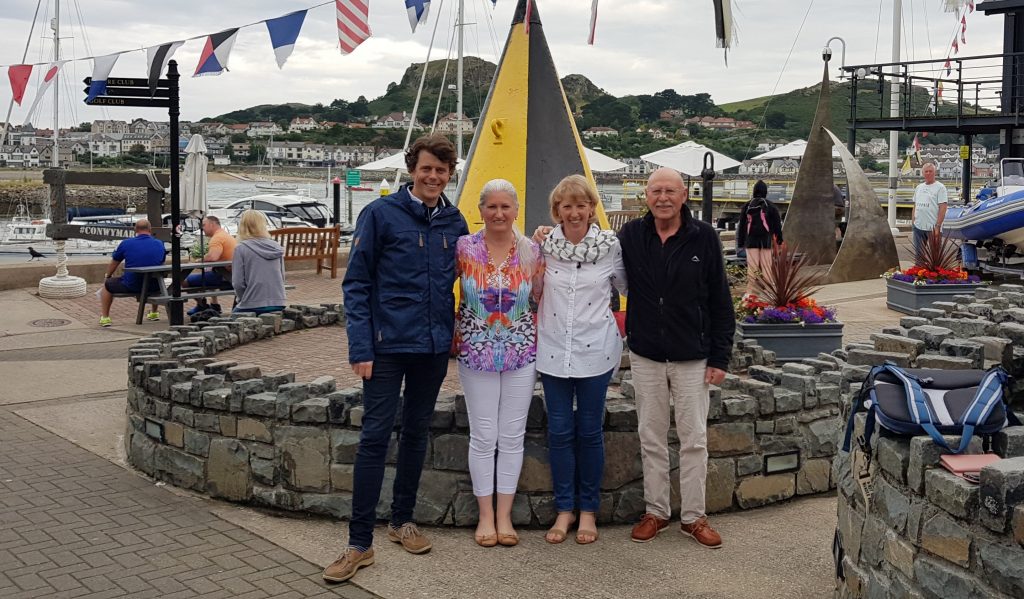 53 days away. 3,918 nautical miles! All together about 5 months for Philip. James can't wait to see Amber, Poppy and little Julian. Carrie is very much looking forward to seeing her husband, Kris and Philip and I can't wait to get home for the birth of our first grandchild.
Now the big job starts of cleaning the yacht and preparing her for wintering in Conwy. Everything is washed, dried and stored. Carrie washed clothes, sheets, covers etc for days. Philip and James stripped the sails, drained tanks etc while I cleaned out cupboards, under floor storage and packed everything away.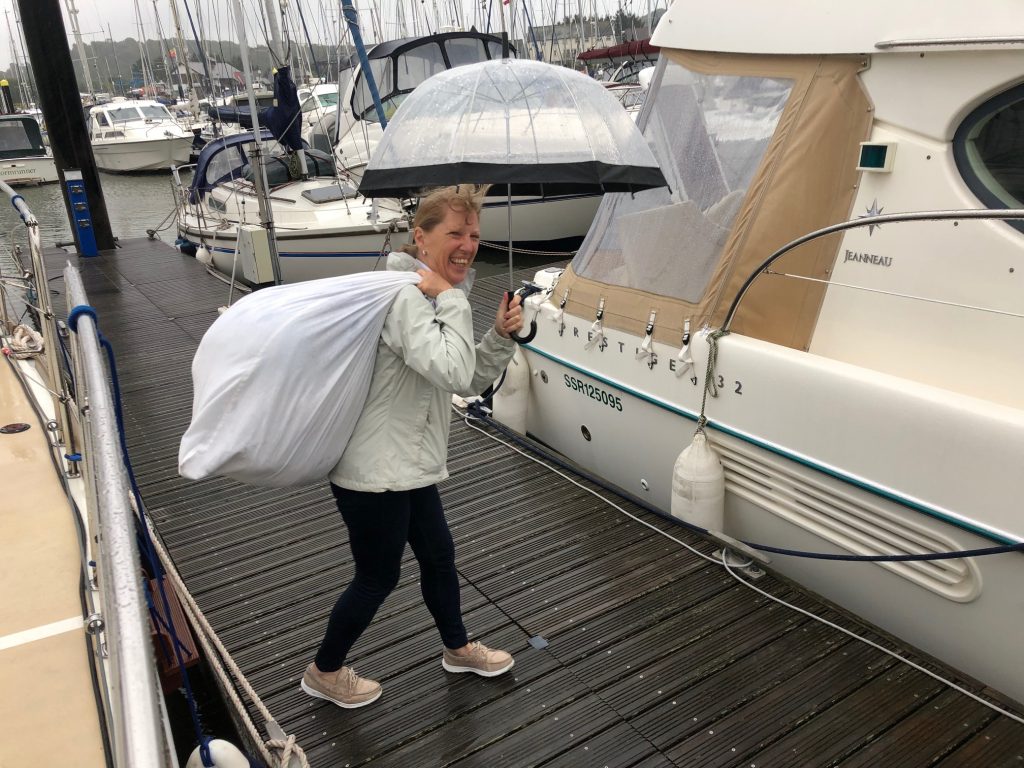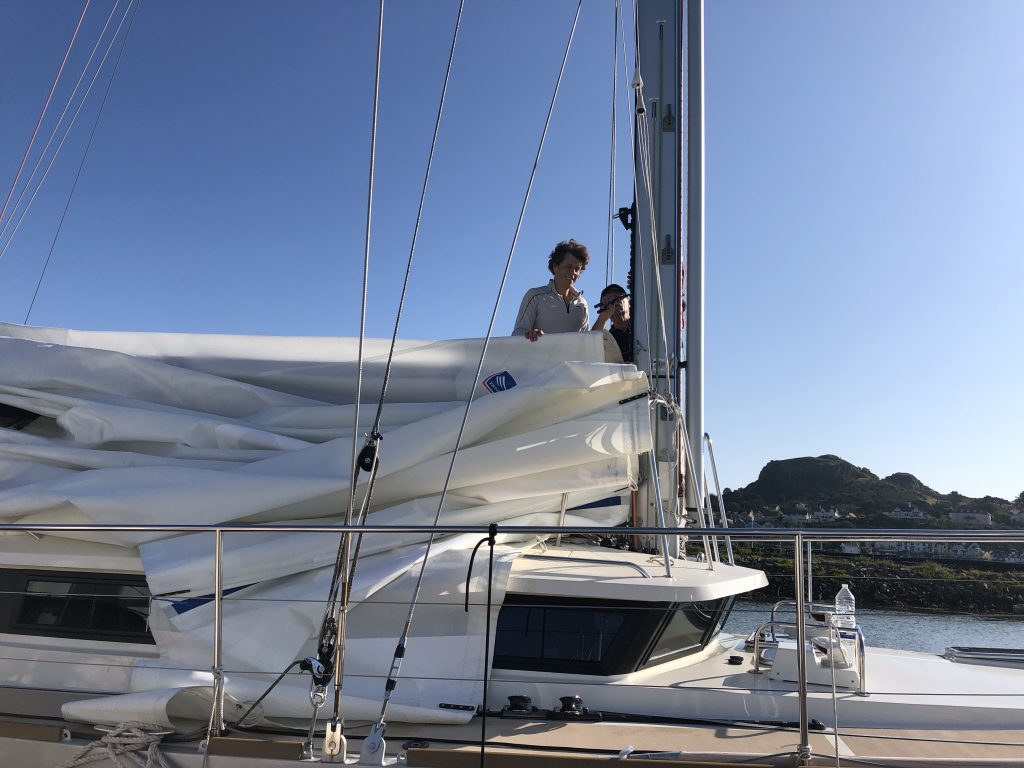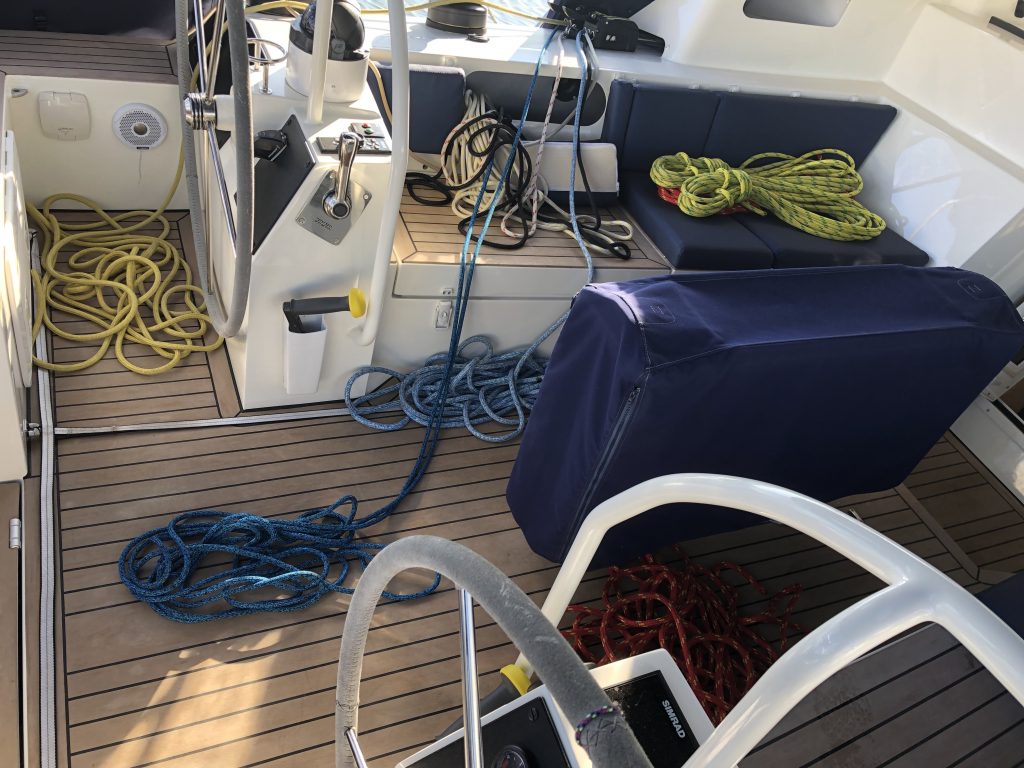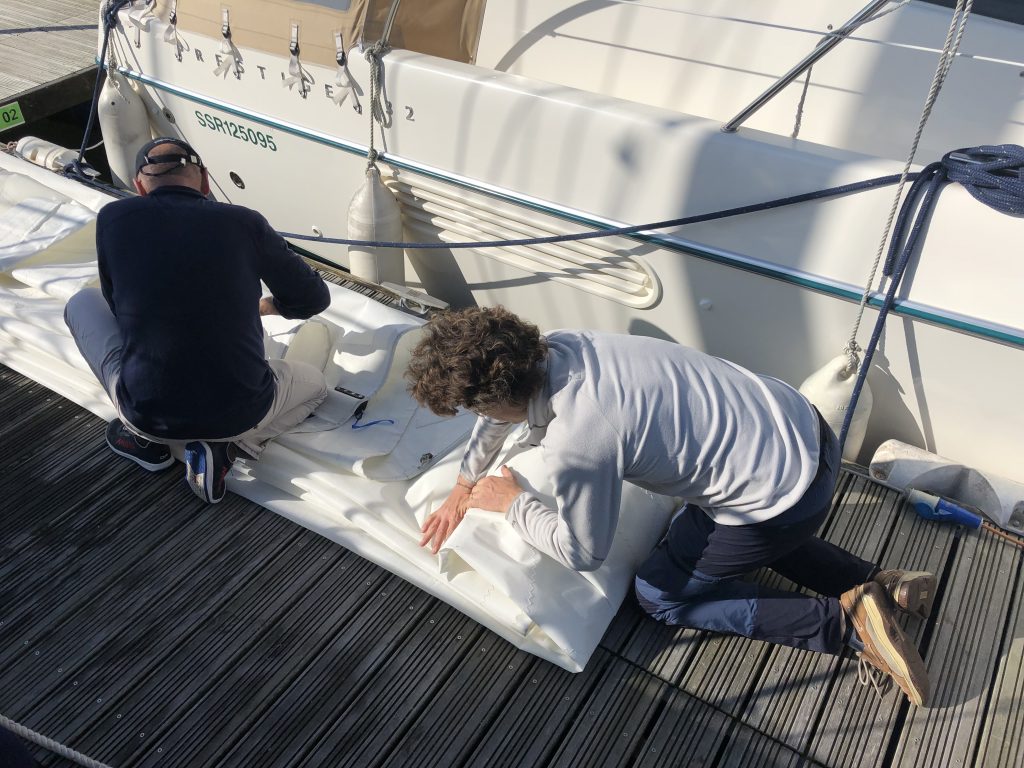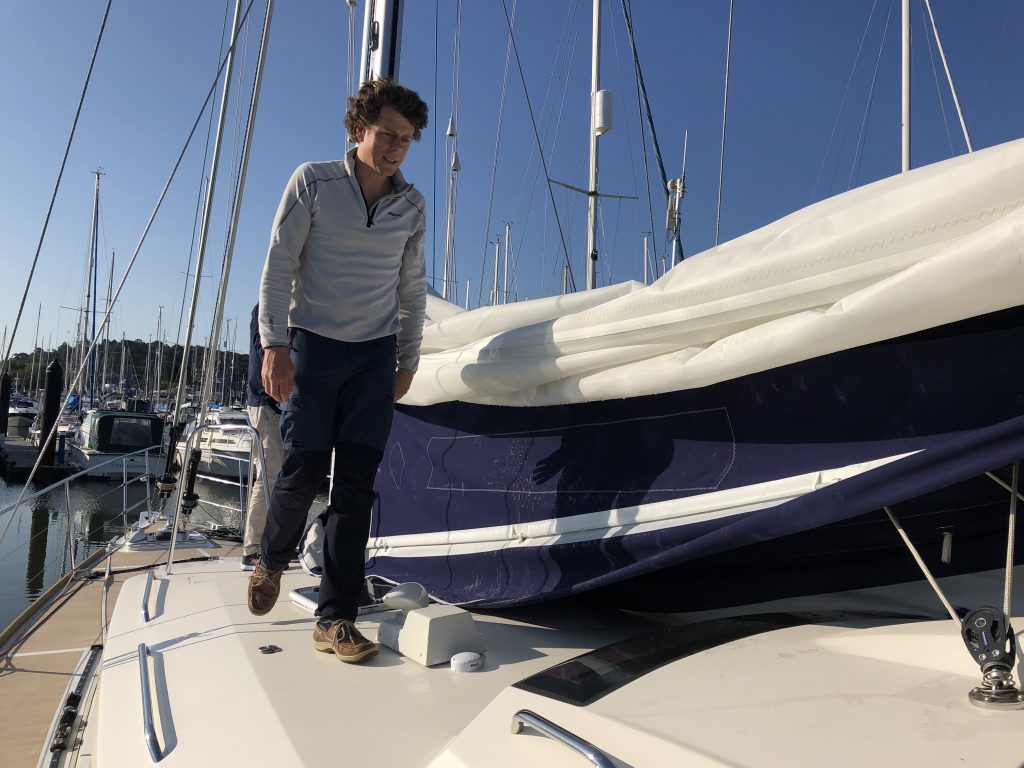 It was so good to walk back into the Mulberry! Our favourite place! Dan, the manager has always been very friendly and pleasant though I can hardly understand a thing he says.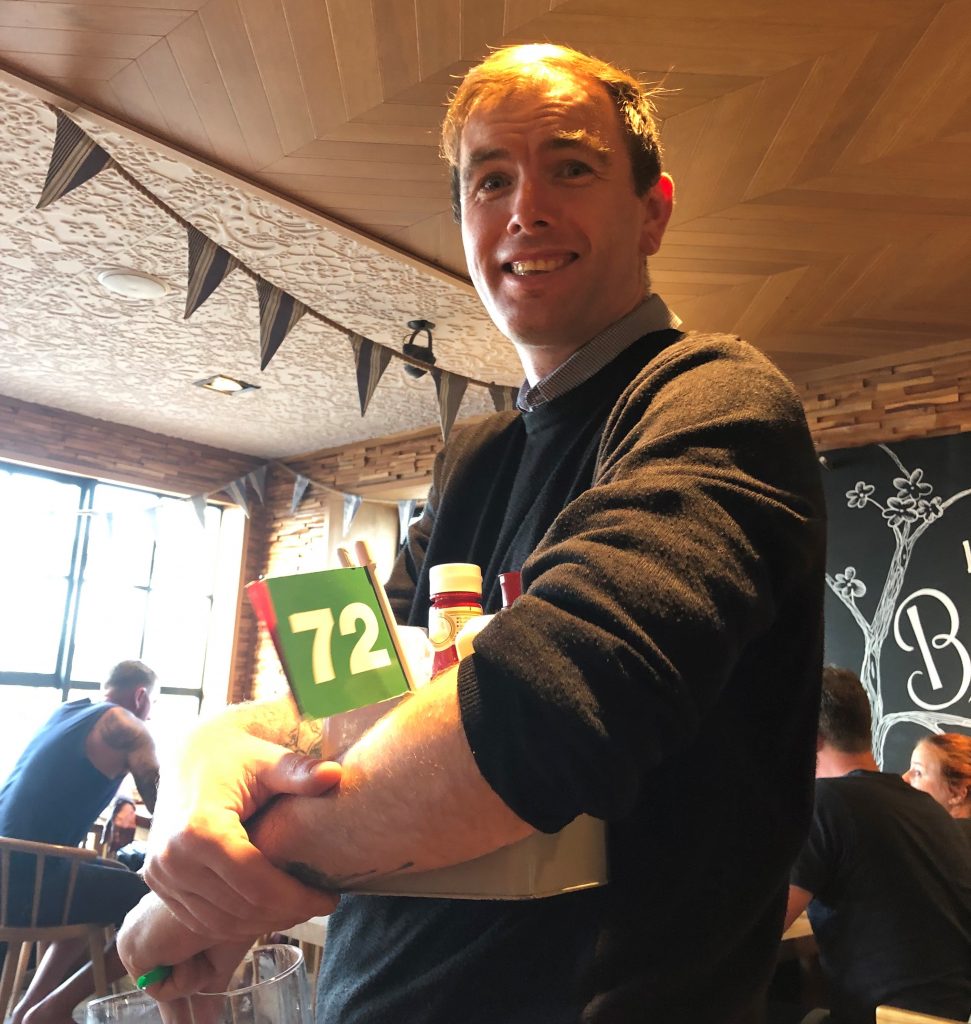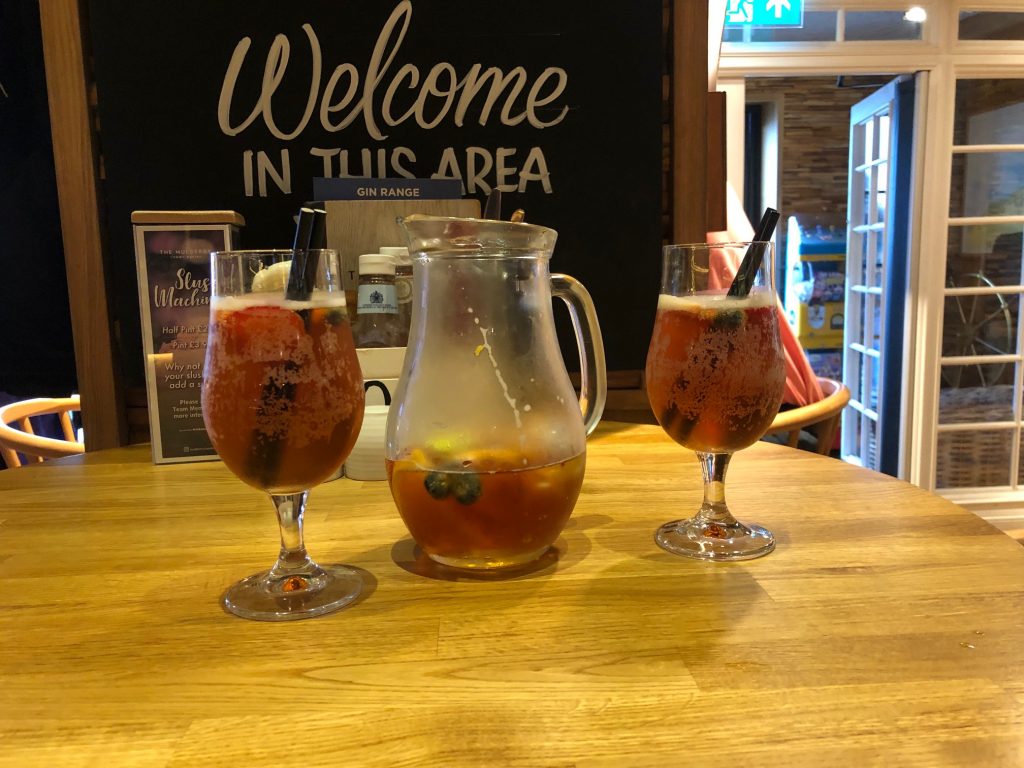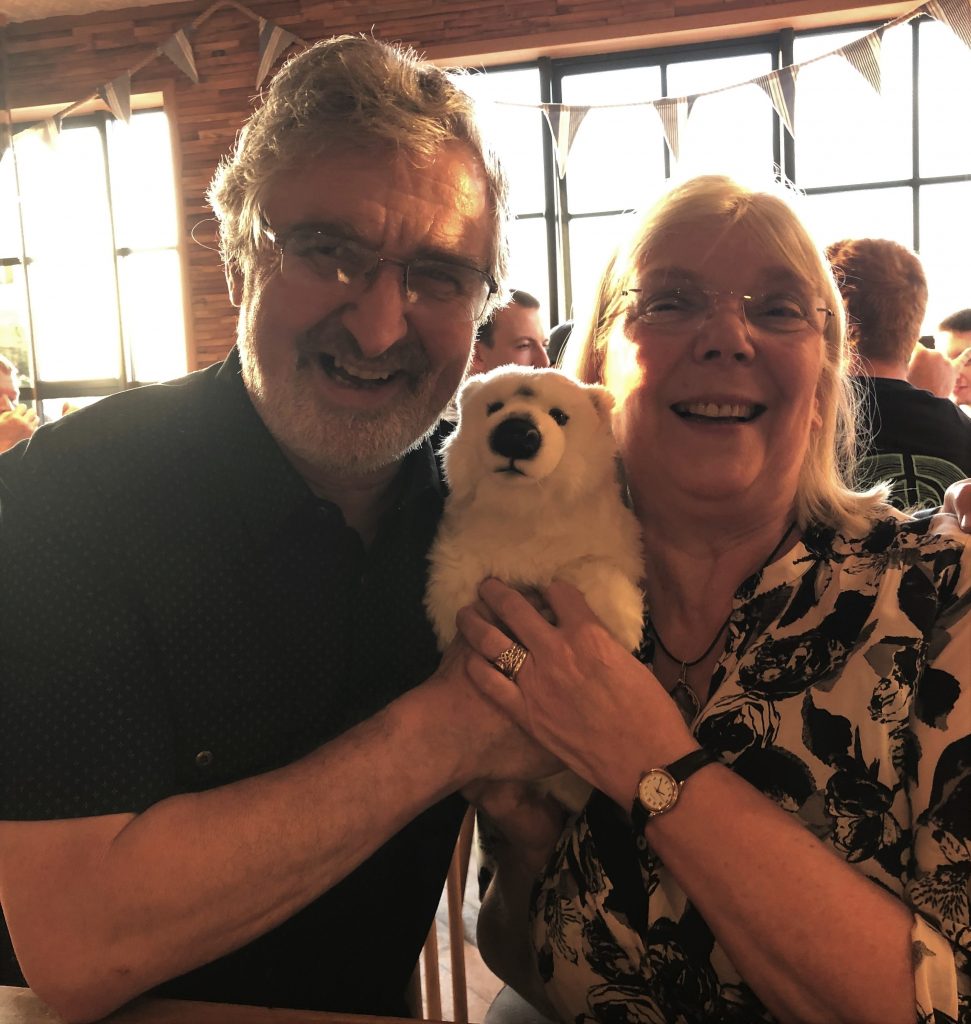 French Kiss was put on the dry dock waiting for us to return for our next adventure May 2020!