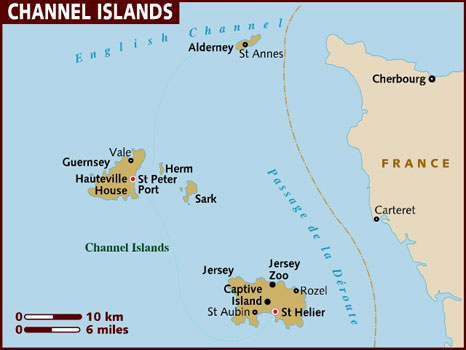 A break in the weather finally came. James arrived on the 25th March bringing sunshine and light breezes. A message to Doc Kitchen; it was impossible to get Philip's eye injections here, so let's get out and find another 'you' in the UK before we have to organise an emergency flight for him back to Rockhampton!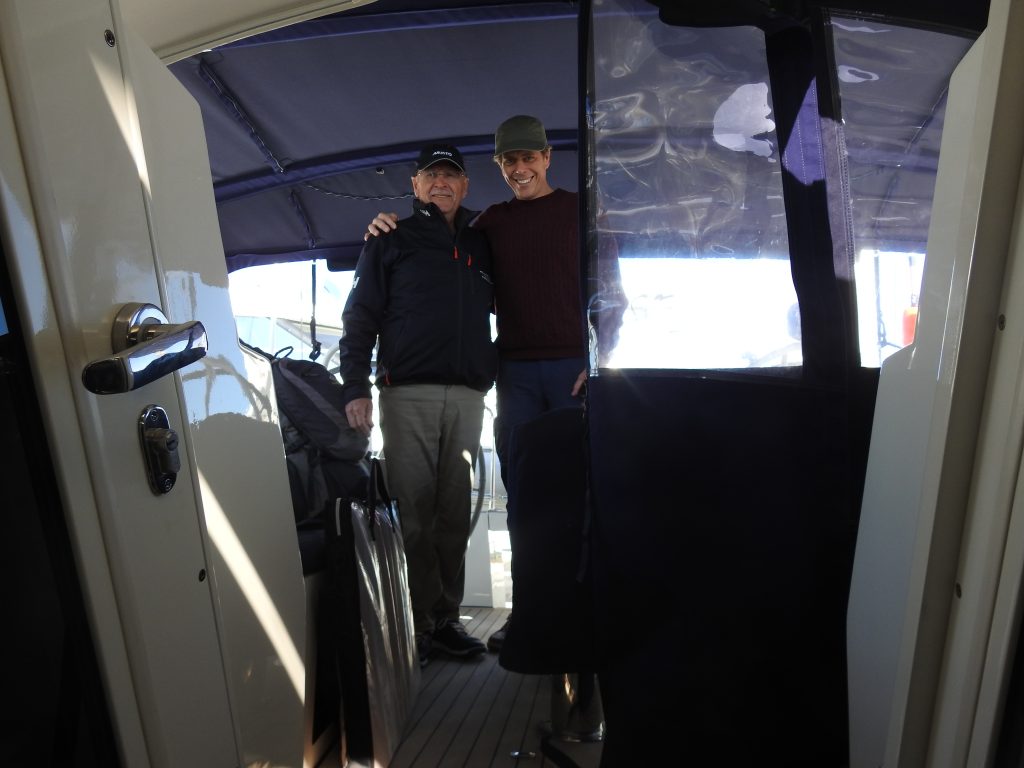 Morning of 26th we had a very pleasant farewell visit from Francois who gave Philip a bottle of Puech-Haut Saint-Drezery Rose wine for his birthday tomorrow and myself, a beautiful book on Cherbourg. Thank you Francois and for advising us to put a heater on French Kiss! Our heater is now known as 'Francois'!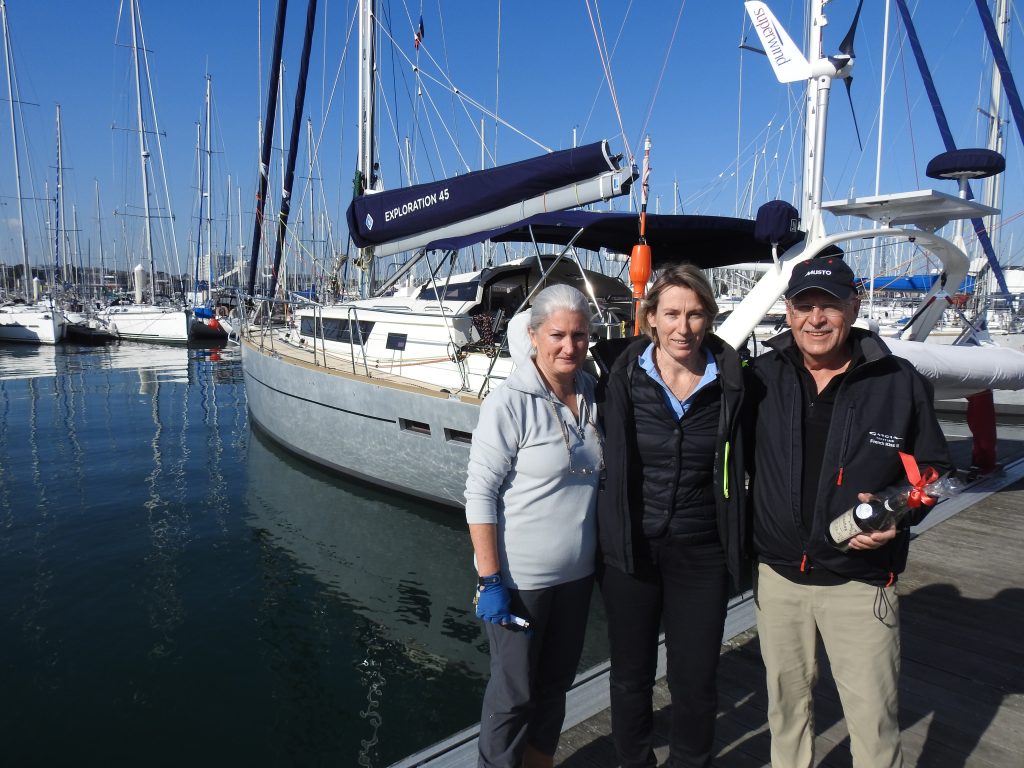 Planning to leave at 10:30am, Sophie arrived on the dot to wave us goodbye. Being the 'Godparents' of French Kiss, they have both been wonderful to us, an honour to be invited to their home for dinner; onto Francois' yacht for dinner and drinks; meeting Sophie's girls Maude and Mathilde and translating french when we needed it. We are extremely grateful.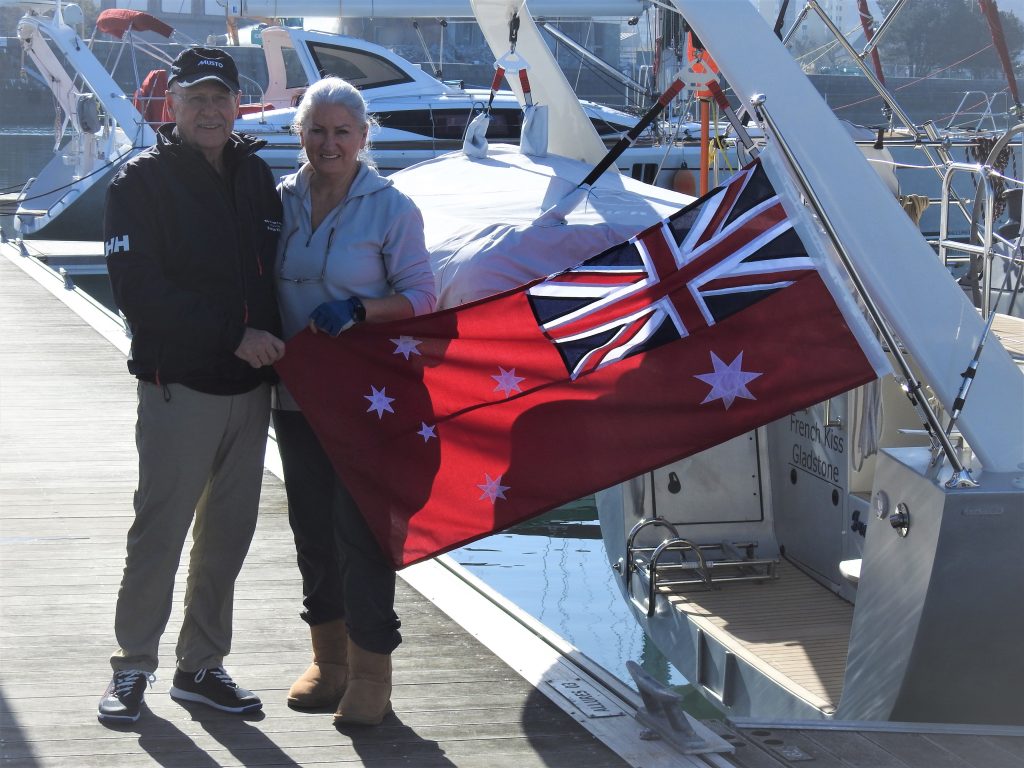 10:20am we pulled off the dock and motored through the Petite Rade passed the Military Wall boundry into the Grande Rade. We have lived in France all together for 4 months. It was sad to leave.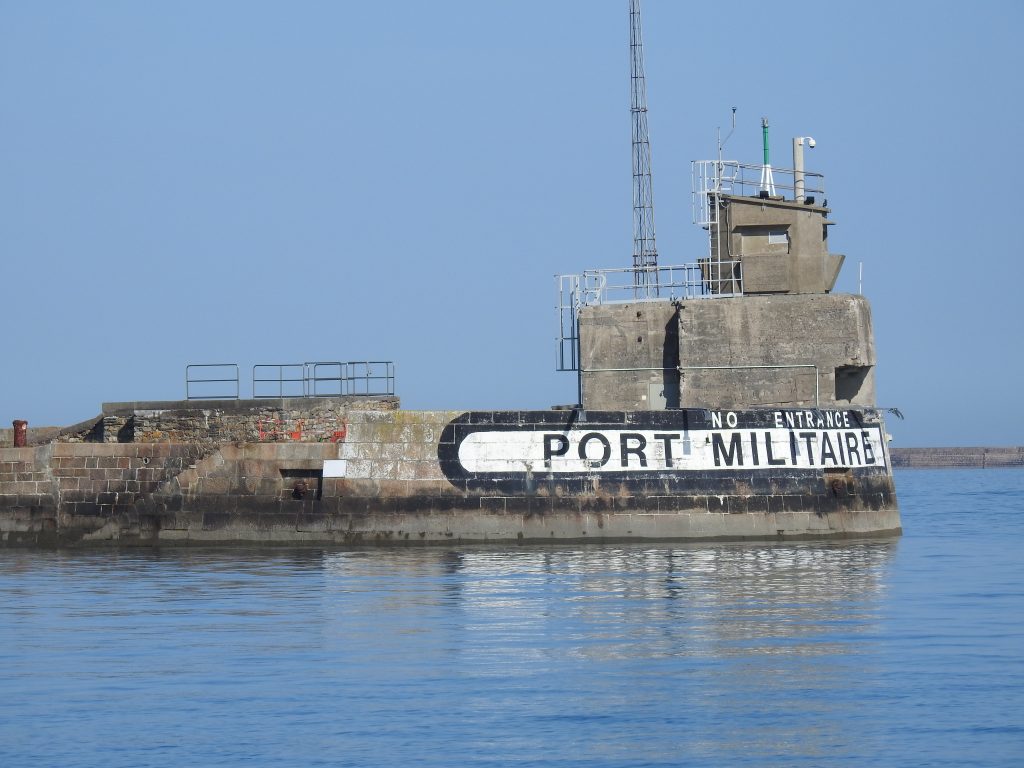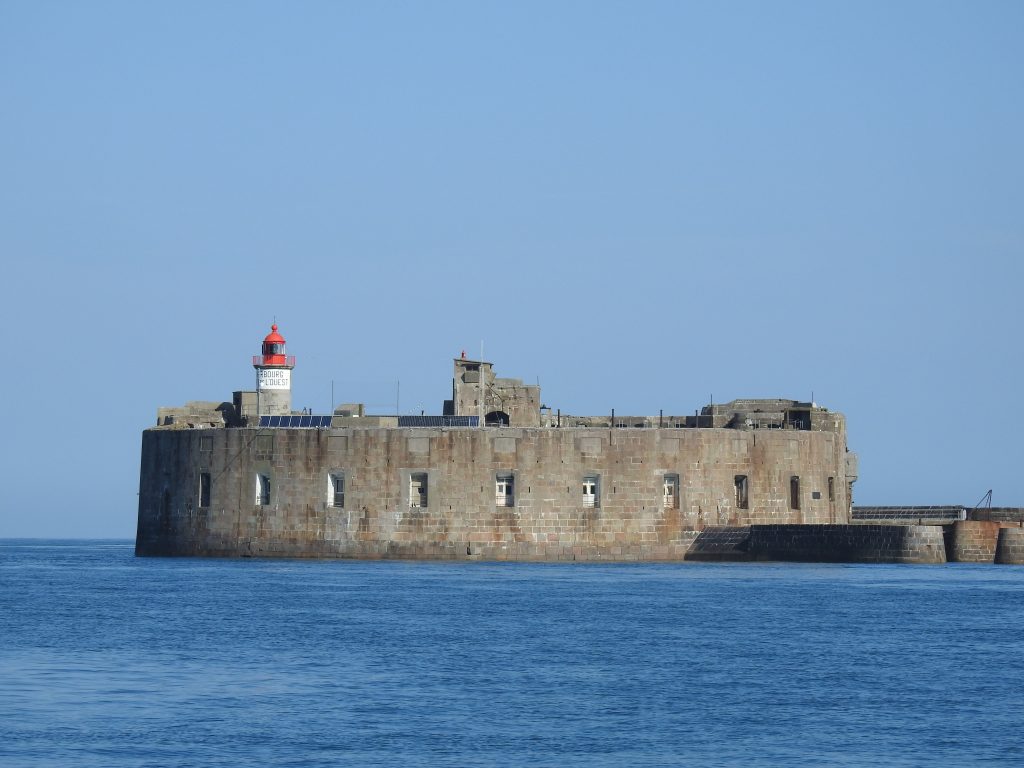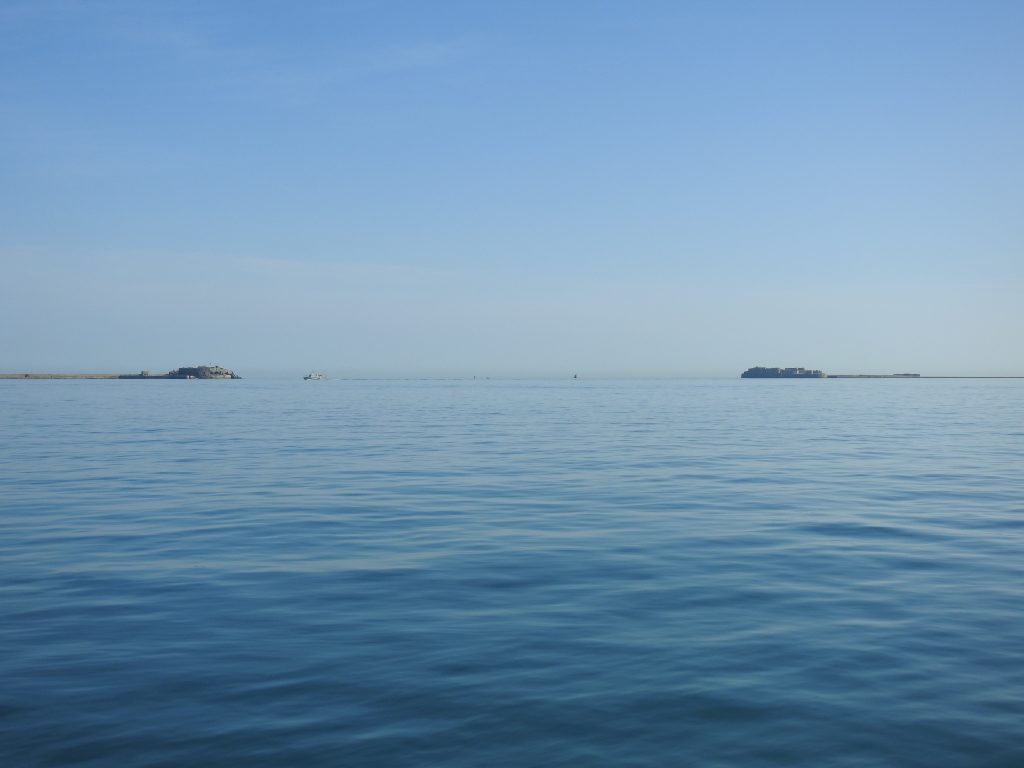 With only 5 knot winds we set the mainsail and continued to motor all the way to Alderney in the Chanel Islands.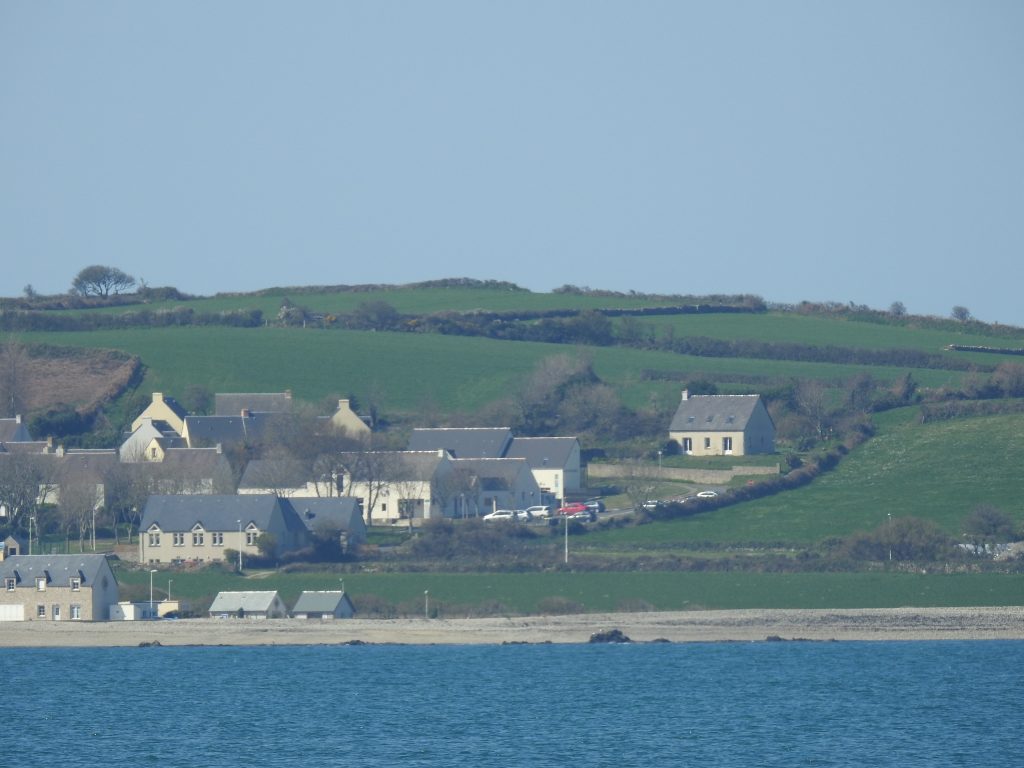 As soon as we arrived we took our tender over to the Harbour Master where we had our passports stamped and yacht papers signed to state our vessel had left the EU. Europe is quite confusing with which countries are in the EU, the Schengen area and Common Areas of Passage.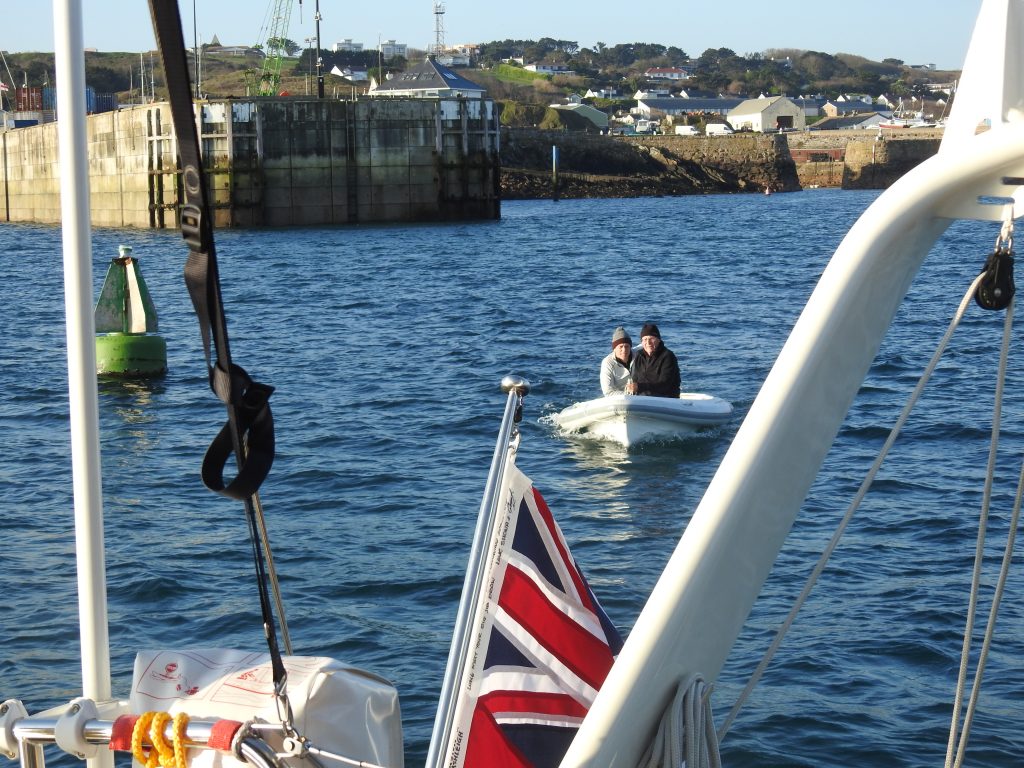 27th March 2019. Happy Birthday Philip! What a birthday present …. crossing the English Chanel. The weather was certainly in our favour so we decided to sail\motor parallel with the Traffic Separation System through the night, then once that ended to sail towards Lands End, UK. All went well so we carried on into another night doing 3 hour shifts each from 9pm to 6am. Through the day we shared and took a nap when we could. Taking a short cut through the Menai Straits we stopped on the third night, tying onto a buoy at Port Dinorwic, untying at 3am to make The Swellies on the slack high tide. Making it through the worst part of the straits with James on the helm we anchored at Angelsey for the day to catch the high tide into Conwy. Our autopilot has been named 'James'.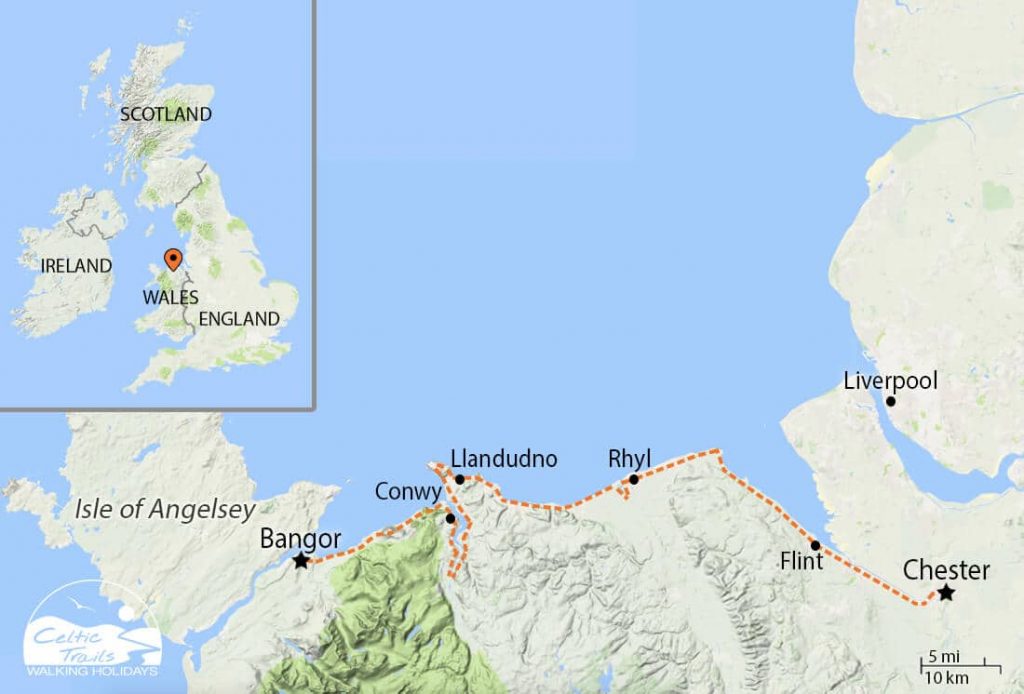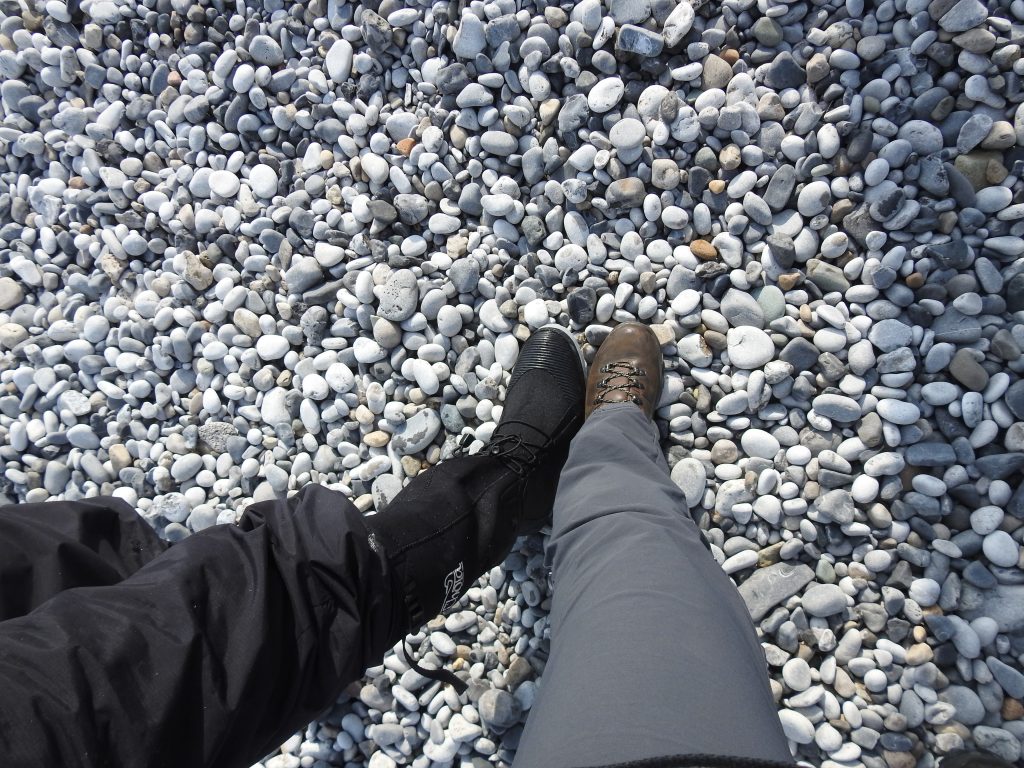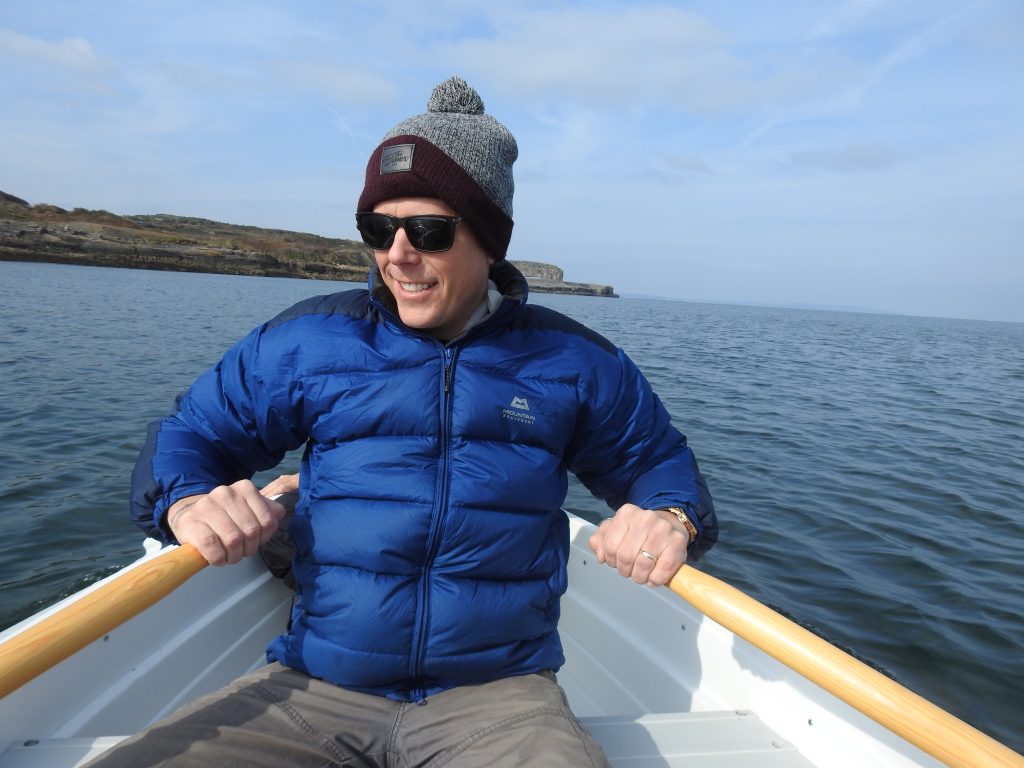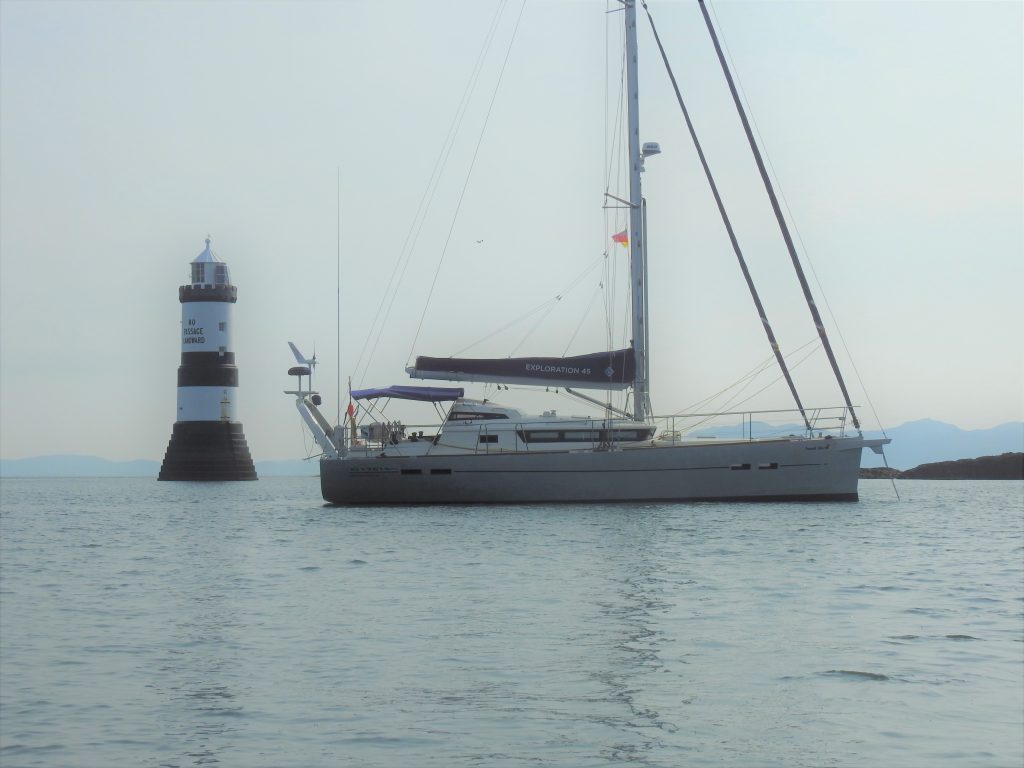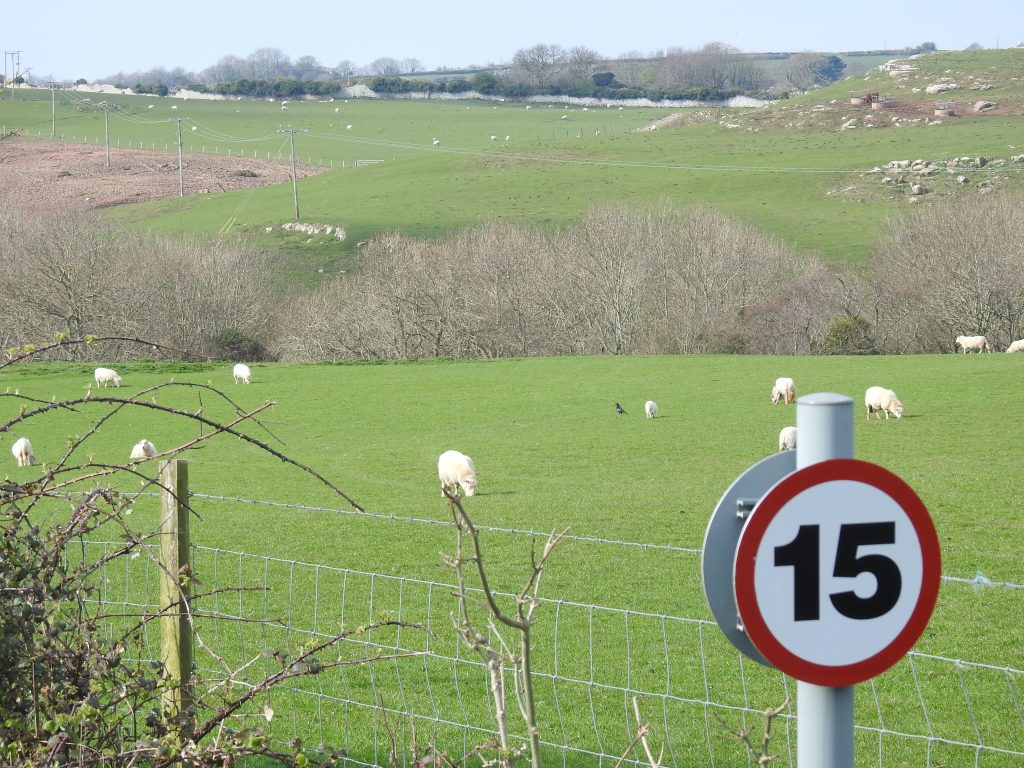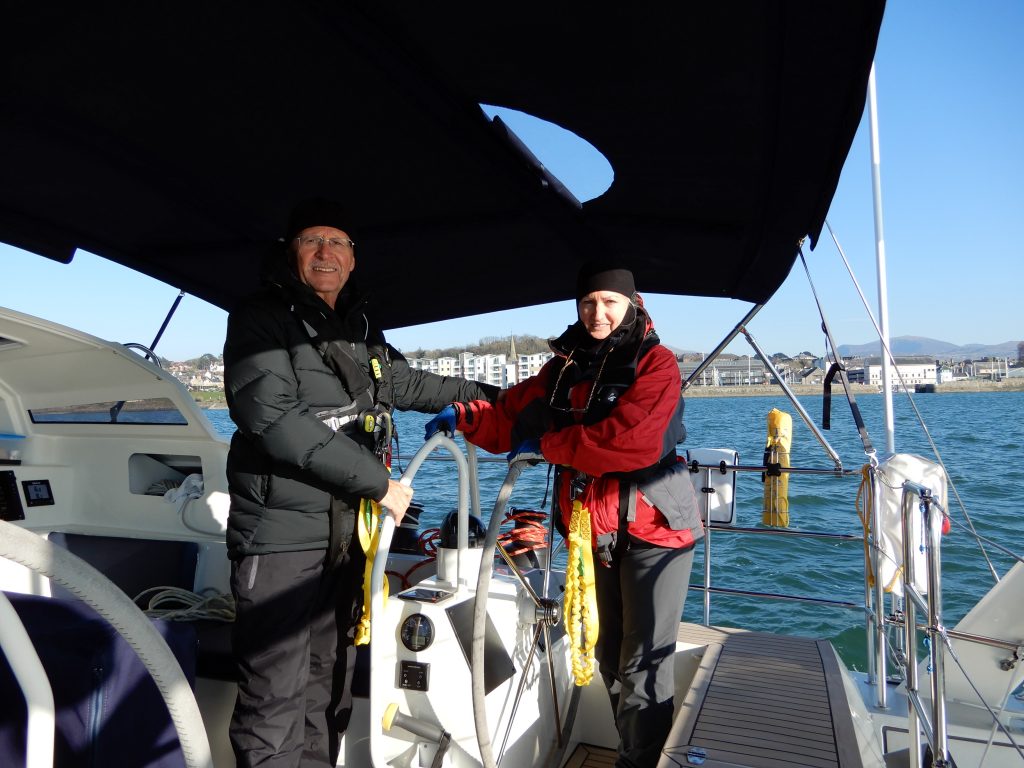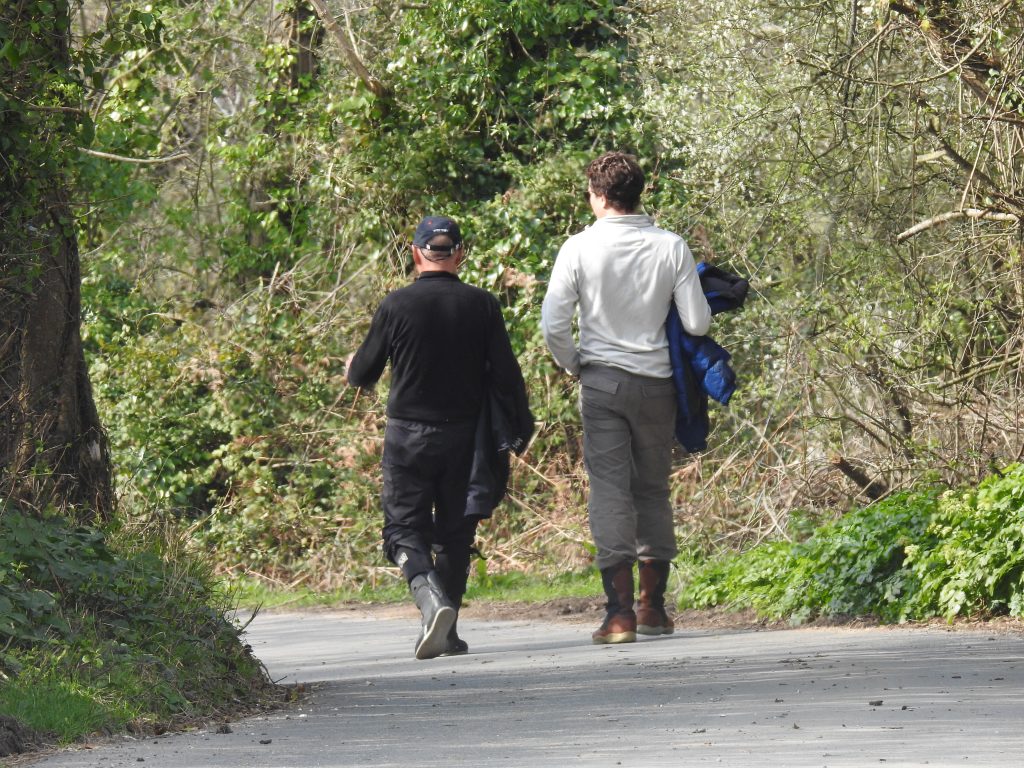 Pennon Dovecot, built 1600 to house up to 1,000 pigeons. They nested between each stone. Isle of Angelsey, Wales
Llangbadrig Church -Isle of Angelsey If you see a walking sign (above right hand side) it means you can step over the farmers fence (see wooden plank steps) and walk through his property. It is a public walk way!

****************************************************A message from Francois I just had to copy and paste…. Like Philip always says: 'Trees and mountains never meet but people always do!'
Fair winds my friends!
See you soon somewhere… up in Scotland, down in Africa, far away in Australia or just here in Cherbourg where our home is yours…
Enjoy and take care!
Friendly yours.
François